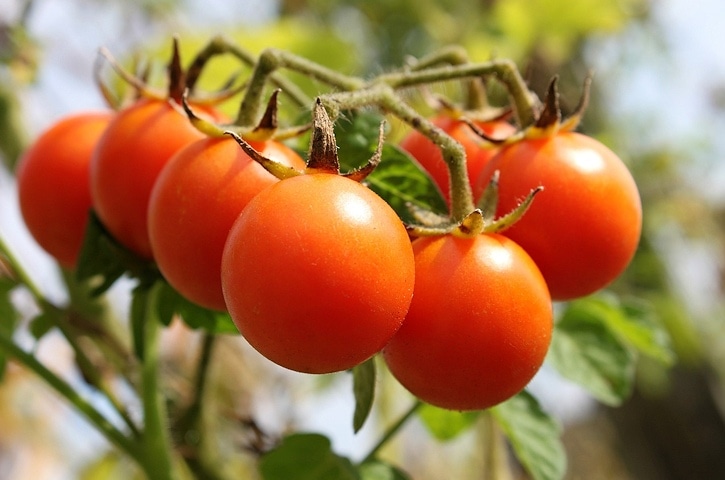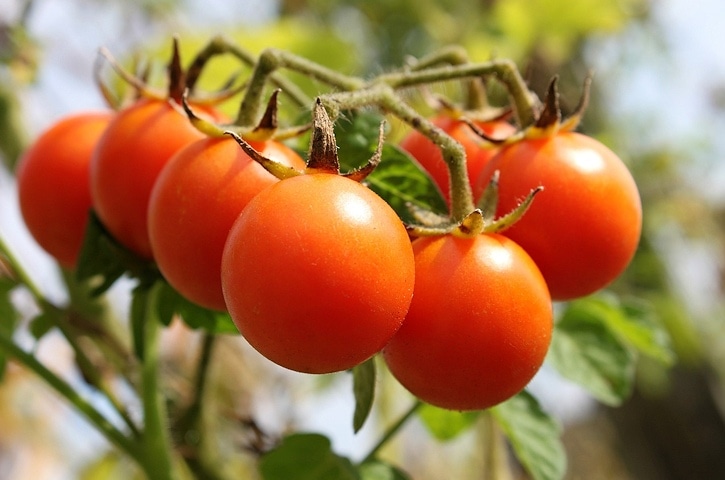 Tomatoes are the most popular home garden vegetable to grow, with hundreds of varieties of tomato plant on offer. Every gardener who grows tomatoes has tips and tricks of their own to be able to harvest meatier, bigger and more tomatoes than they did the previous year. Like every other plant though, tomatoes have a couple basic needs that must be met in order for them to produce. When it comes down to it, you want more energy being put into the fruit than the leafy portions of the plant, so there are some things you can do to increase your overall harvest.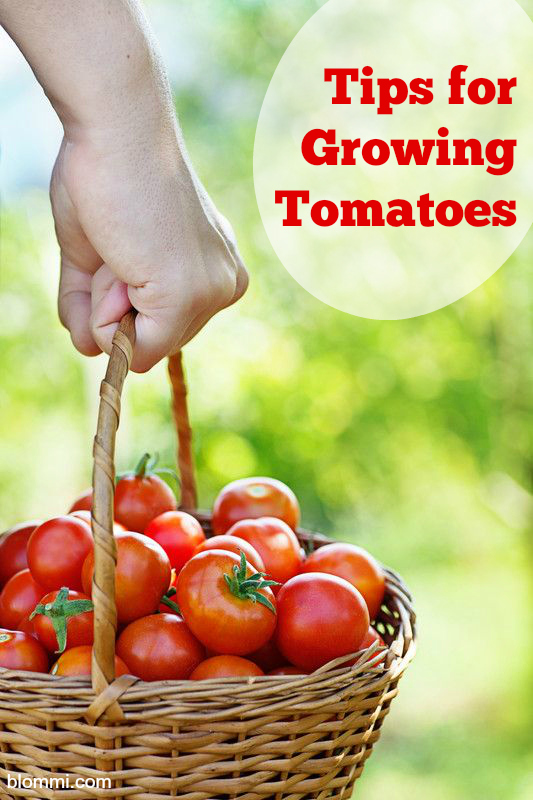 Use these tips to help you grow larger, healthier tomato plants this year.
A Garden Bed for Tomatoes
Tomatoes have specific garden bed and soil needs that are different than other vegetables that you might be growing in the same bed. Tomatoes are deep rooted growers, with their main root stem growing down into the soil bed at least one to two feet. Any garden bed or container that they are grown in needs to have loose soil that tomatoes can burrow down at least a foot into. Tomatoes are also full sun growers, so any bed they are planted in needs to be located in an area that gets unobstructed sunlight for up to eight hours per day.
Select a Tomato Variety
Once you have a suitable bed for growing tomatoes, you can choose between the many different types– cherry, beefsteak, roma and grape– and then between varieties of each type. Think about what types of tomatoes you want to use in your cooking. With a couple square feet of garden space, you can plant one to two types of all four different types of tomato plant. Whatever you decide on, ensure that each type is able to grow in the climate that you live in and space you've provided.
Soil Conditions and Watering
Before planting, prep the soil with a healthy dose of organic material in the form of compost or nitrogen rich fertilizer. Tomatoes have the need for higher levels of nitrogen than other vegetables and it is what they use to turn out big red tomatoes in abundance. Make sure that soil is kept loose and is always well drained. Because tomatoes develop deep roots, it is important that they receive a significant amount of water that is allowed to seep into the soil. Watering at the base, will help avoid leaf issues, especially during humid spells. Consider adding a soaker hose to the garden around tomato plants. Consistent water is the best way to avoid cracked fruit.
Tomato Pests
Keeping a watchful eye on your plants is the best way to avoid a garden disaster.  If you notice curling yellow leaves, check for aphids.  Chew marks in fruit slugs, in leaves (and possibly fruit) Tomato Horn Worm.  These and most of the other pests who adore tomatoes as much as we do can generally be combated effectively  with natural means if caught early.  When a full blown infestation hits, you will likely have to turn to pesticides or scrap the years crop.
Providing Support
Once your plants begin to grow, they are going to need extra support because their fruit comes in fast and it can weigh them down. Not only do these vegetables need support from the weight of their fruit, but factors such as wind can quickly take down fruit bearing plants. Cages, stakes and poles are a great way to provide the support the plants need. See Best Ways to Support Tomatoes for further information.
Pruning
Pruning will help you train your plants on their supports, provide airflow and can lead to better crops if done correctly.  Indeterminate varieties of tomatoes need the "suckers" pinched.  They look like tiny branches popping out from the elbow of a branch coming off the main stem.  Determinate varieties of tomatoes should be pruned to maintain a healthy airflow, but suckers should be left in place. (Most tomatoes are indeterminate, check nursery label).
Harvesting
Tomatoes take a couple weeks to grow and then ripen on the vine, once they begin turning red they are ready to be harvested. A lot of first time gardeners will notice that their tomatoes may grow larger once they are red, so they are left to continue growing. Doing this leads to more seeds being produced and water being stored by the tomatoes, which leads to a change in the flavor. As soon as your tomatoes go from green to red, watch them closely so that you can enjoy fresh fruit as soon as a full red color is apparent.