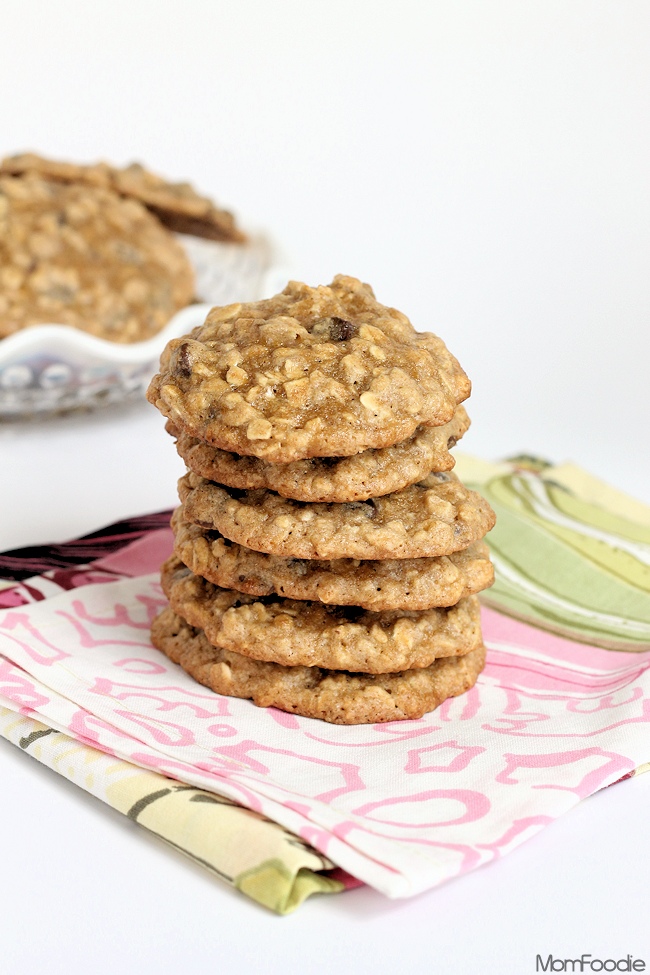 Easy banana oatmeal chocolate chip cookies recipe that children will go crazy for… my daughter did.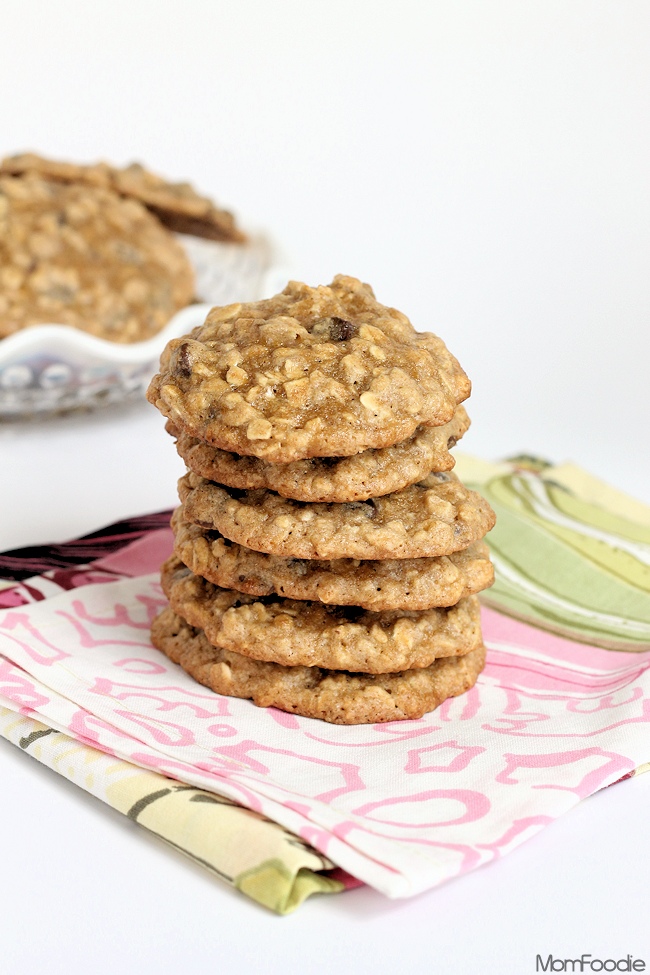 Lil' Foodie got at the bananas again.  I don't get why she enjoys peeling a whole bunch so much, and I have told her not to do so, but she just doesn't seem to be able to stop herself once she gets rolling.  I've taken to splitting the bunches and stashing some away, but I forgot 3 on the counter a couple days ago and caught her in the middle of peeling the second one.  Not thinking, I quickly tossed the lone survivor on the top shelf of the fridge.  Yup, it was a funky brownish shade the next morning & my daughter then wanted no part of it. Time to get baking.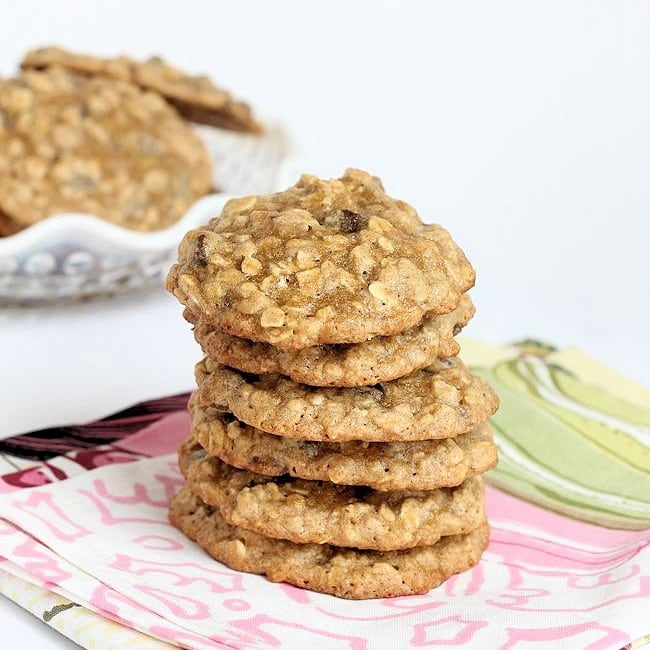 I didn't feel like making banana bread or muffins, so I started concocting a banana cookie recipe.  I liked the results of using a reduced quality of butter in my recent Brown Butter Java Chip Cookies, and idea I got from this Cooking Light cookie recipe makeover, so I used the technique here as well.  Old fashioned oats and chocolate chips were to play a big part in these banana cookies as well.
The banana oatmeal chocolate chip cookies were good warm, but I liked them best chilled a little.  My daughter loved them.
Print
Banana Oatmeal Chocolate Chip Cookies Recipe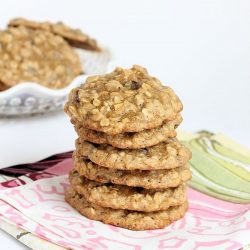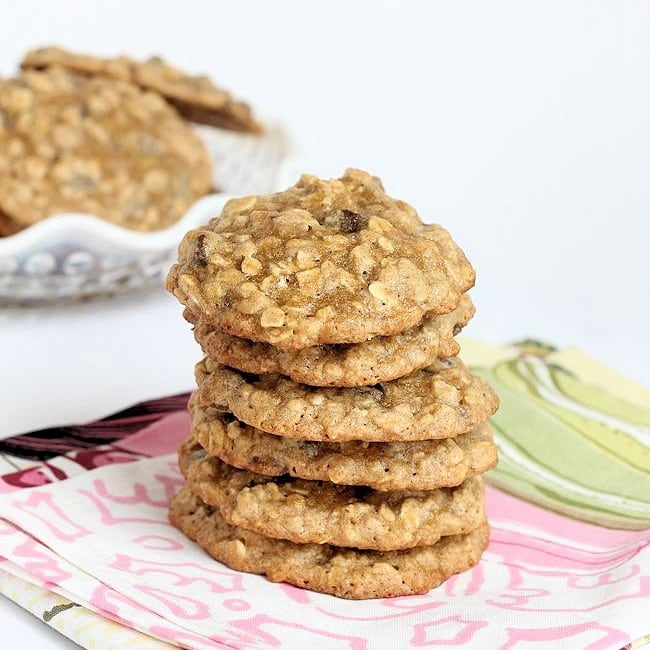 Banana Oatmeal Chocolate Chip Cookies are reduced fat through the use browned butter.
Author:

Robin Gagnon

Prep Time:

10 mins

Cook Time:

12 mins

Total Time:

22 minutes

Yield:

24-30

Category:

Dessert

Cuisine:

Cookies
Ingredients
6 tbs butter
1 ripe banana
1 tsp vanilla extract
1 cup dark brown sugar
1/4 cup pure cane sugar
1/2 cup whole wheat flour
1/2 cup all purpose flour
1 tsp baking powder
1 1/2 cups old fashioned oats
1 cup semi-sweet chocolate chips
Instructions
Preheat oven to 350 degrees.
Gently brown butter in small pan, taking care not to burn it. Take off burner and set aside as soon as it is done.
Mash banana in small bowl, add vanilla, sugars & browned butter. Mix well.
Add flours and baking powder, mix well.
Add the oats, stir until thoroughly mixed, then stir in chocolate chips until evenly distributed.
Drop by the spoonful, onto parchment lined baking sheets.
Bake for approximately 12 minutes, then cool on racks before serving.