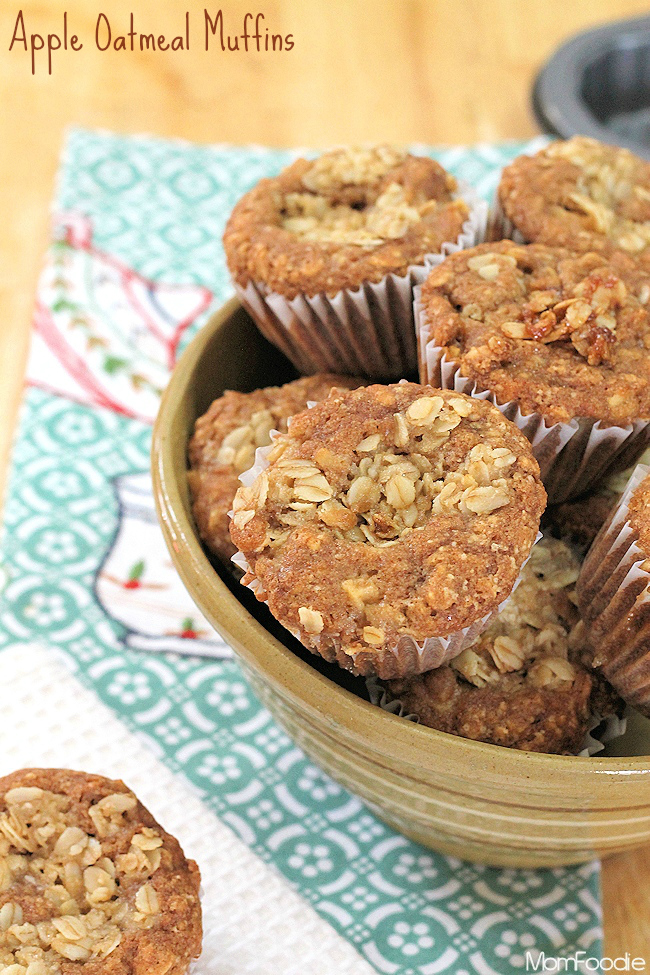 Delicious and healthy apple oatmeal muffins recipe that the family is sure to love. Great grab & go breakfast, also perfect with your weekend coffee on the porch.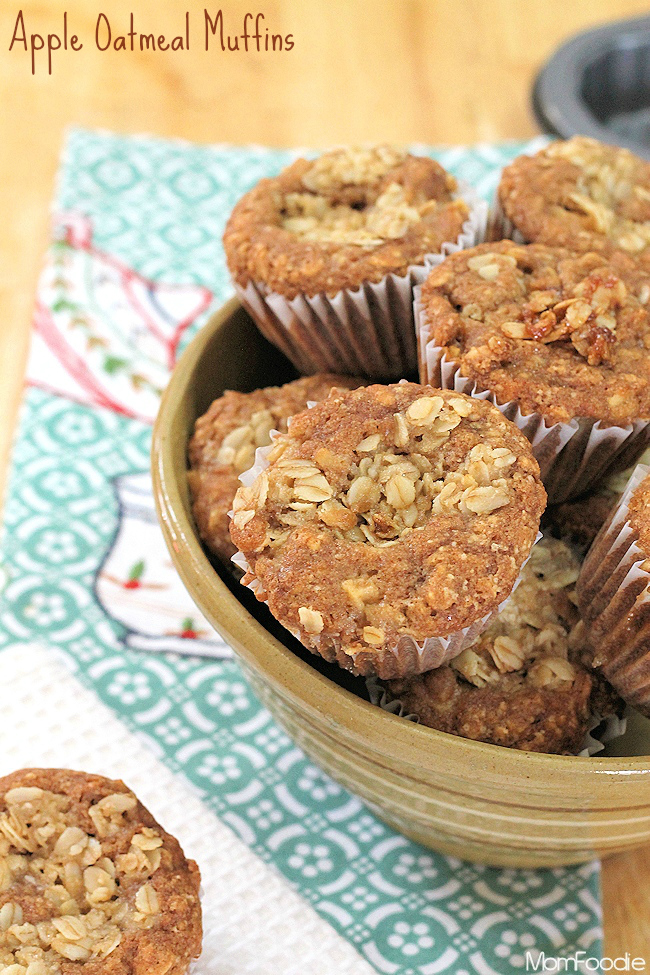 A neglected Granny Smith apple on the counter, led to the making of this Apple Oatmeal Muffins Recipe.  As I diced it up I thought about the yumminess of apples with brown sugar and butter, and decided the classic flavors would be just the thing for some oatmeal muffins (we all know I'm a big fan of oatmeal in baking).
Always have muffin liners with these eco-friendly reusable baking cups…
&
Lingstar 24-Pack Reusable Silicone Baking Cups Cupcake Liners – Muffin Cups Cake Molds
The resulting recipe yielded 11 medium sized apple oatmeal muffins, and would probably make about 6 jumbos.  Despite using just 1 Granny Smith apple, due to the small batter batch there are plenty of diced apple pieces in each muffin.  I prefer the smaller batch size, since I don't really need a lot of muffins hanging around.
Print
Apple Oatmeal Muffins Recipe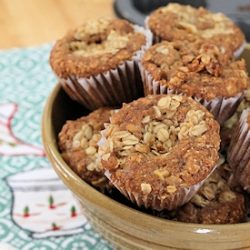 This Apple Oatmeal Muffin recipe, makes a small batch of whole grain muffins. The recipe features diced apples and brown sugar.
Author:

Robin Gagnon

Prep Time:

12 mins

Cook Time:

22 mins

Total Time:

34 minutes

Yield:

11-12

Category:

Breakfast
Ingredients
1 egg
1/3 cup low fat buttermilk
1/4 cup melted butter
1 tsp vanilla extract
1/4 tsp Kosher salt
1 cup light brown sugar
1/2 cup all purpose flour
1/2 cup whole wheat flour
1/2 tsp baking powder
1/2 tsp baking soda
1/2 tsp cinnamon
1 cup old fashioned oats
1 cup peeled and diced Granny Smith apple (roughly 1 large apple)
Topping
2 tbs soft butter
2 tbs light brown sugar
1/4 cup old fashioned oats
Instructions
Preheat oven to 350 degrees.
Whisk together the egg, buttermilk, melted butter, vanilla, salt and sugar.
Add the flours, baking powder, baking soda and cinnamon. Mix thoroughly.
Add the oats and apples, mix until evenly distributed. Allow to rest a couple minutes, then spoon into muffin cups. Fill almost full.
Place in oven to bake for ten minutes. In the meantime, mix together topping ingredients.
After the ten minutes, spoon topping onto muffins.
Bake for 12 more minutes, then remove to cool & serve.
More Yummy Oatmeal Muffins!
Pina Colada Oatmeal Muffins Recipe
Blueberry Banana Oatmeal Muffins
Sweet Potato Pie Oatmeal Muffins
Gluten-free Oatmeal Apple Muffins Recipe
Triple Chocolate Oatmeal Muffins Recipe