What could be a more refreshing yet festive dessert to enjoy on a fall day, than Caramel Apple Ice Cream? It's your lucky day, I have an easy no churn recipe for this wonderful fall ice cream for you. Great for Patriotic holidays as well, after all apple pie is all-American 🙂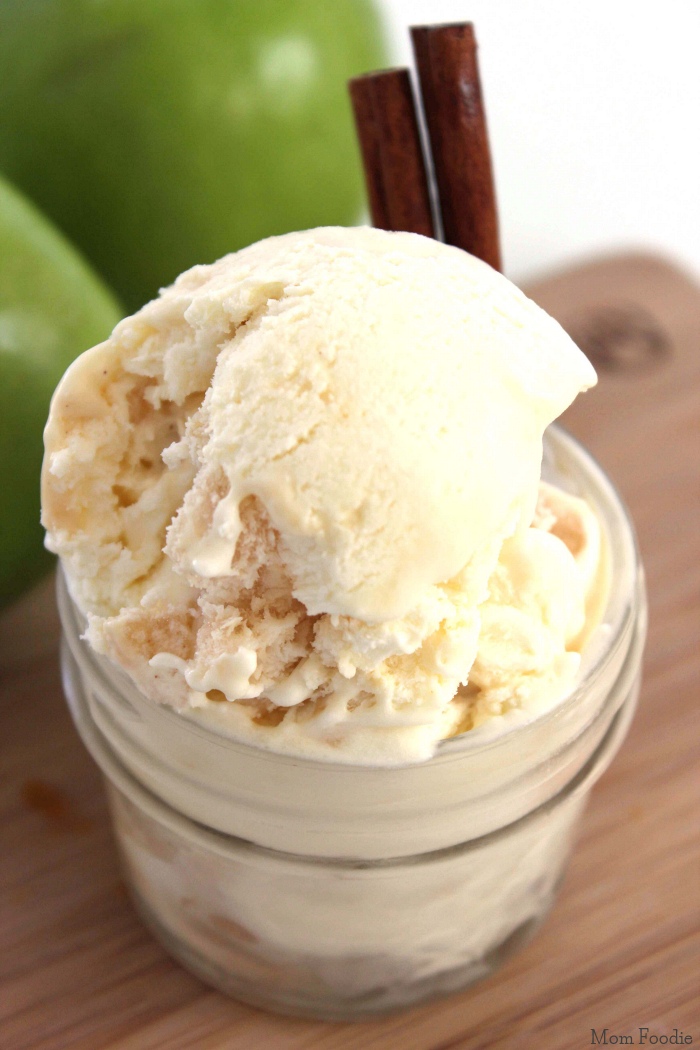 A big scoop of this would be amazing served with my Applesauce Cake or Caramel Apple Dump Cake.
How to Make Caramel Apple Ice Cream (No Churn)
Here is a quick visual walk through of preparing homemade, no churn, Caramel Apple Ice cream.  Full recipe below.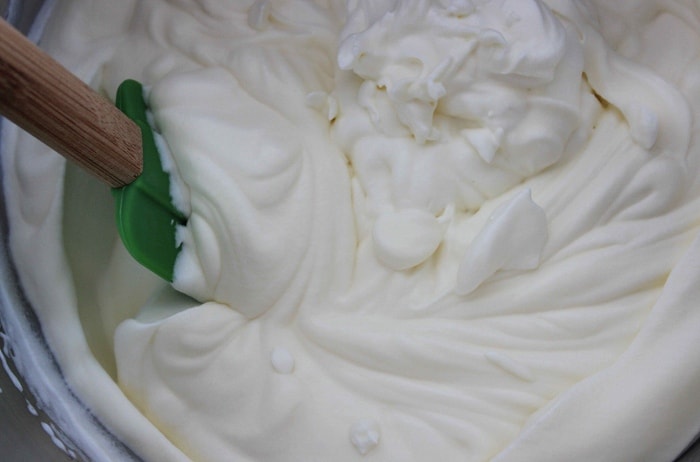 The heavy cream is whipped to stiff peaks, then the condensed milk is folded in.  This makes the base for the no churn ice cream.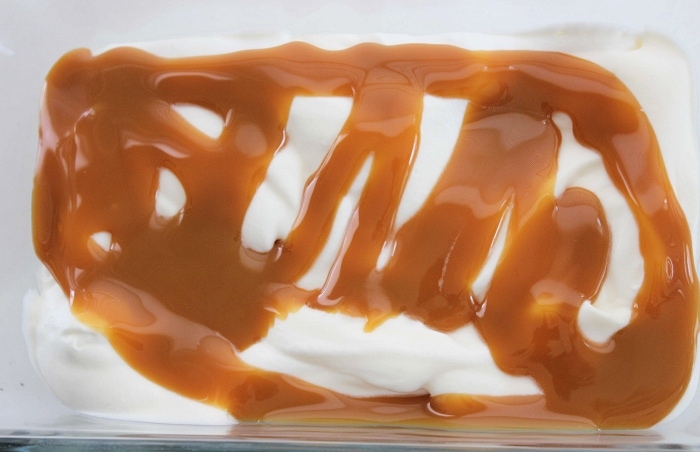 Spread out about 1/3 of the mixture in baking dish, and top with caramel.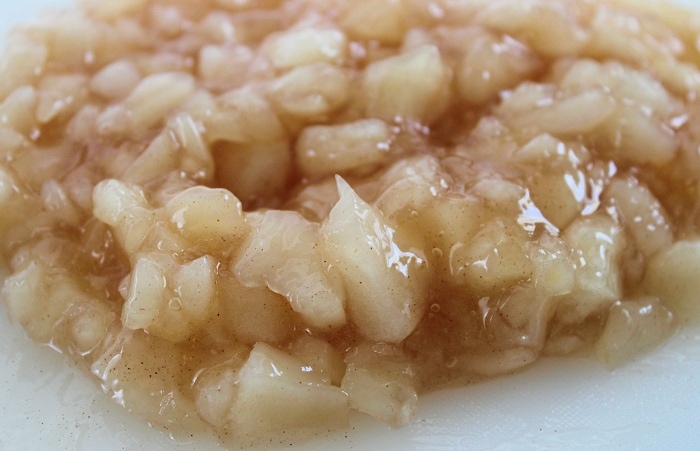 Chop up the apples in pie filling, and spread 1/2 over the caramel.  Top with another 1/3 of the ice cream mixture, then remaining apples.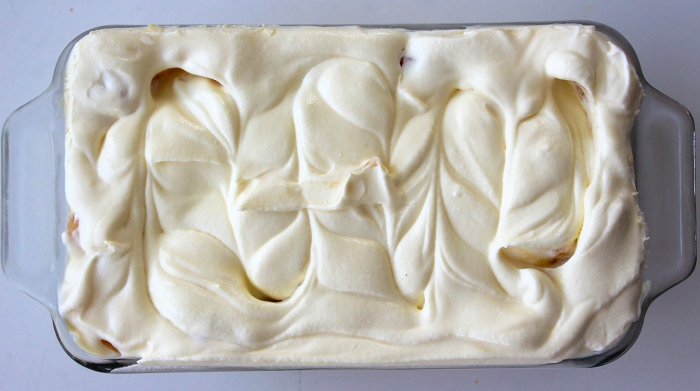 Finally spread the rest of the ice cream mixture over the second layer of apples.  Freeze for about 4 hours.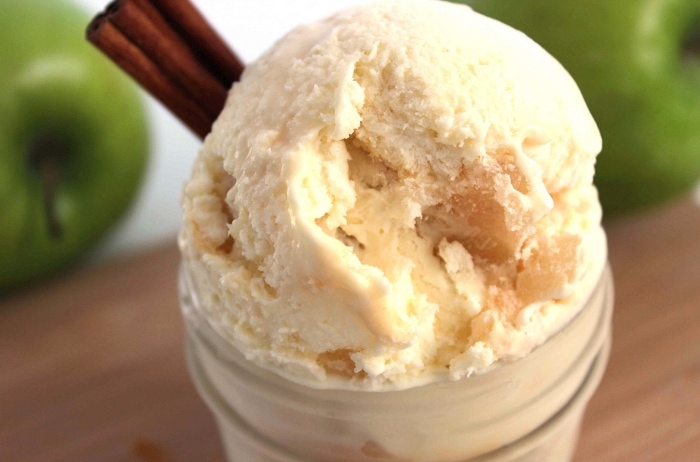 While this is the perfect ice cream to serve for fall, if you want something a bit more traditional try my No Churn Chocolate Ice Cream with Chocolate Chips.