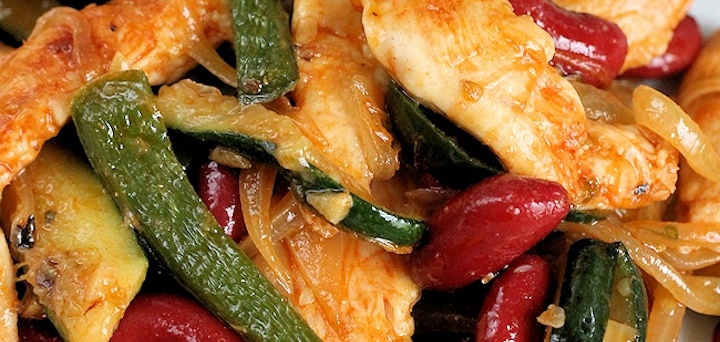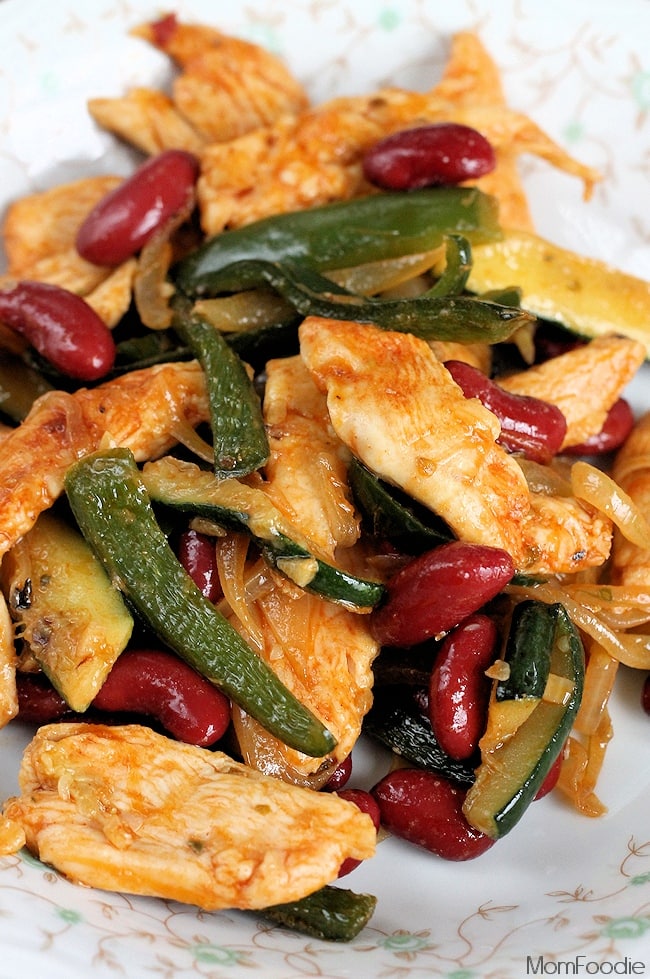 As my kitchen is a bit torn up at the moment, I've been making mostly quick easy dishes like stir fries over the past couple weeks.  While I do make a lot of Asian stir fries, I make them with Southwest flavor pretty regularly too.
This Chicken, Poblano & Bean Stir Fry would go well with rice, quinoa or bulgur, but I happened to just eat it as is and found it to be a satisfying lunch.  With all these veggies and lean protein, it's good for you too.
Print
Chicken, Poblano & Bean Stir Fry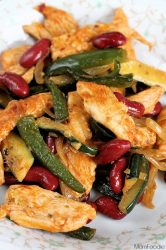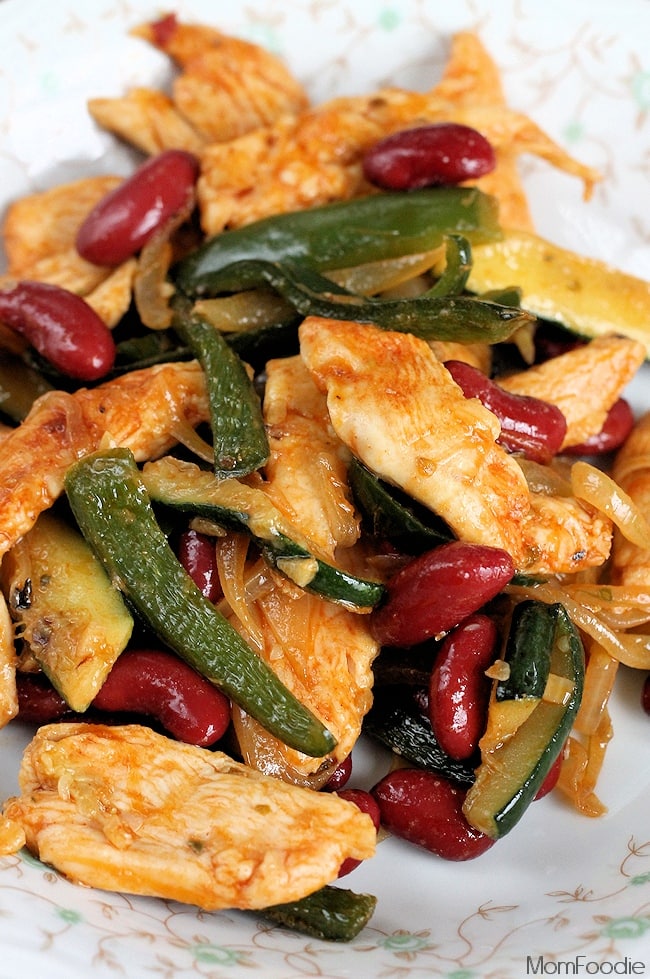 Author:

Robin Gagnon

Prep Time:

6 mins

Cook Time:

9 mins

Total Time:

15 minutes

Yield:

2
Ingredients
1 tsp oil
1/2 a Large sweet onion, sliced
1 small zucchini, sliced
1 pablano pepper, sliced
1 clove of garlic, minced
1 large boneless skinless chicken breast, sliced
1/2 tsp smoked paprika
1/2 tsp Kosher salt
1/2 tsp sugar (or dash of stevia)
1/2 tbs butter
1/2 cup canned kidney beans, drained rinsed
Instructions
Place oil in pan over medium high heat. Once hot add the onion, zucchini, pepper & garlic. Stir fry until the vegetables are almost cooked through.
Add the chicken & paprika. Stir fry until you don't visibly see pink.
Add the remaining ingredients and stir fry for a minute, then serve.