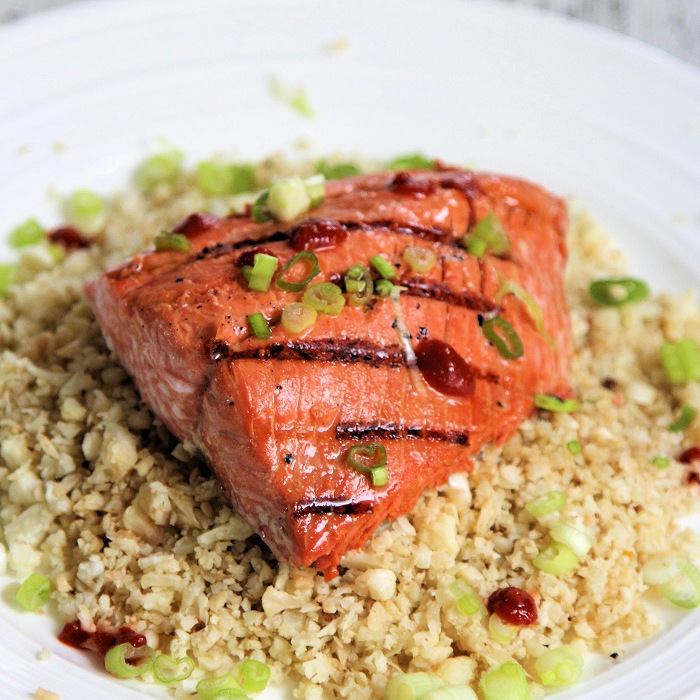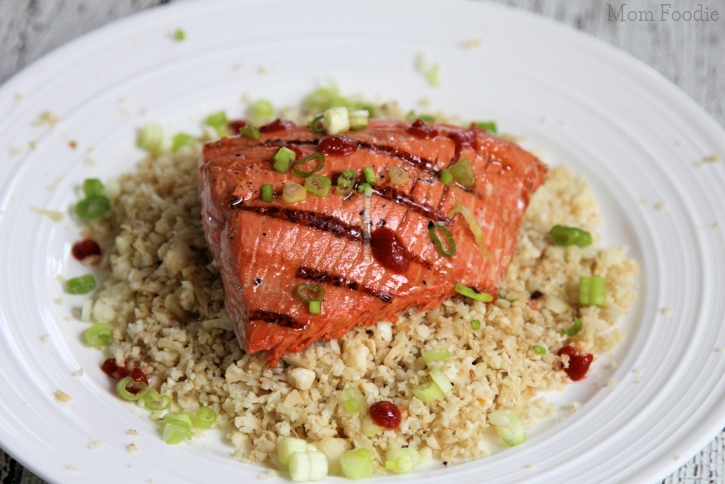 I got a great deal on Coho Salmon recently, so I thought I'd share my easy go to Asian marinate for grilled salmon. It is super easy, just 3 ingredients, but does the job wonderfully. Sometimes simple really is the best way to go.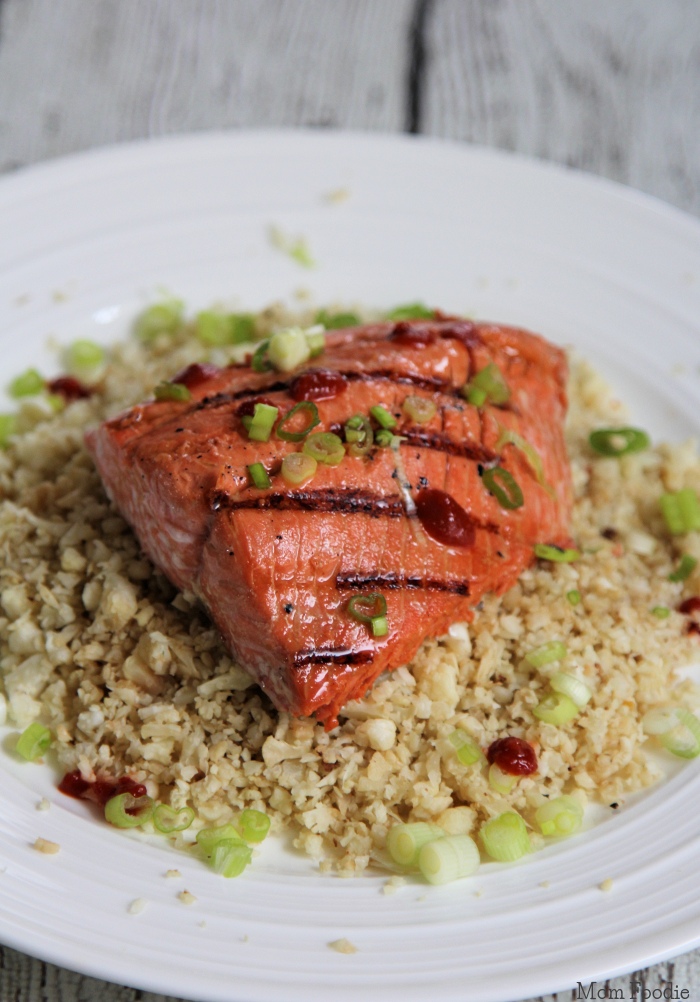 I served the Grilled Asian Salmon over a bed of roasted riced cauliflower, sprinkled on some sliced scallions and added a few dabs of sriracha. A splash of soy, ponzu sauce, or lemon really would be sufficient though. I have been making slightly varied versions of this salmon for years and it never disappoints.
Print
Easy Asian Salmon Recipe
Ingredients
2-3 wild salmon fillets
oil to coat grill
Marinate
2 tbs raw honey*
1 tsp sesame oil
1 tbs Ponzu sauce
Instructions
Whisk together the marinate.
Add salmon and set aside for for a minimum of 30 minutes.
Preheat grill to med-high.
Lay salmon fillets flesh side down. After a few minutes, when a nice sear is accomplished, flip to skin side down to finish cooking. Fish should cook to about medium, then slide a spatula between the meat and skin. Gently lift to plate.
Enjoy!
Notes
* raw honey is thicker, making a less watery marinate