Making fun balanced school lunches for children that they will actually eat is a challenge many of us face. My little girl is monumentally fussy and I have her on a mostly organic diet. While she is allowed to enjoy special event or class made foods, I pack everything else she eats there. I've always gotten compliments from school staff on the lunches I pack, and my daughter seems to enjoy them.  The thing is they don't take much time to prepare.  A few simple tools, a bit of basic nutritional knowledge and making sure to be well stocked are really all it takes.
This is a sponsored conversation written by me on behalf of Horizon Organic. The opinions and text are all mine.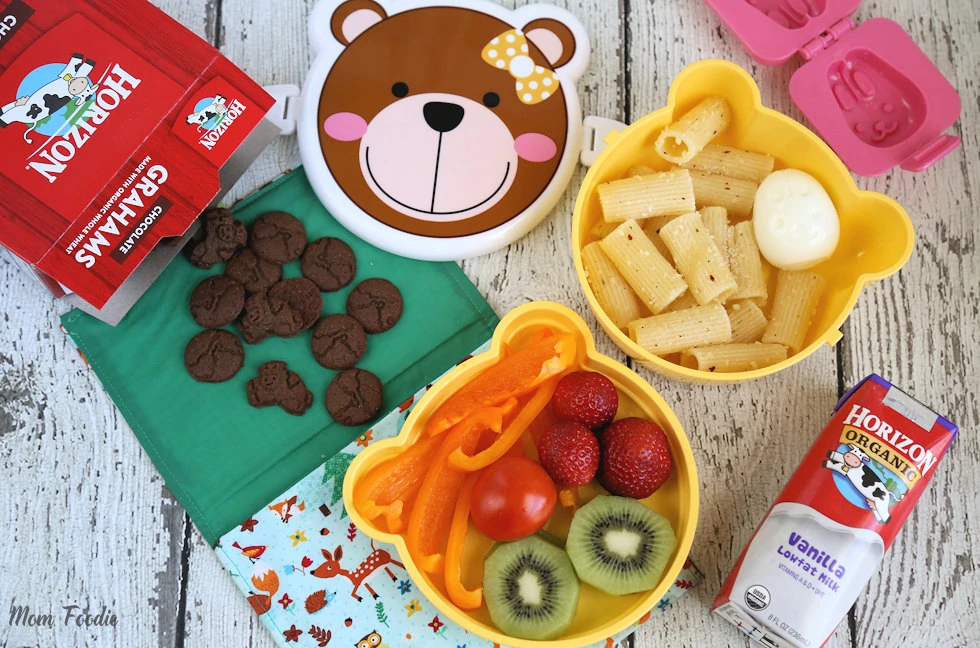 Tools of the Trade
With the growth in popularity of bento style lunches, many of the tools used to make these fun decorative lunches can be picked up inexpensively at local stores or online. I am not about to fuss around with designing full scenes and assembling characters for my child's lunch, but egg molds and sandwich presses only take an extra minute or so.  They really show your child how special they are though.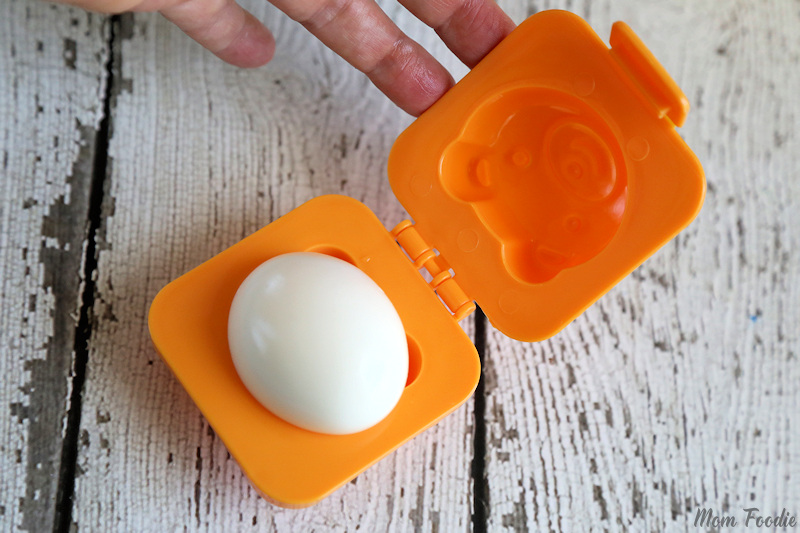 My daughter takes a hard-boiled egg as her lunch protein about once a week. To shape an egg, I just enclose it in a mold like this warm. It sets as it cools.  I simply pop it out in the morning for use in her lunch.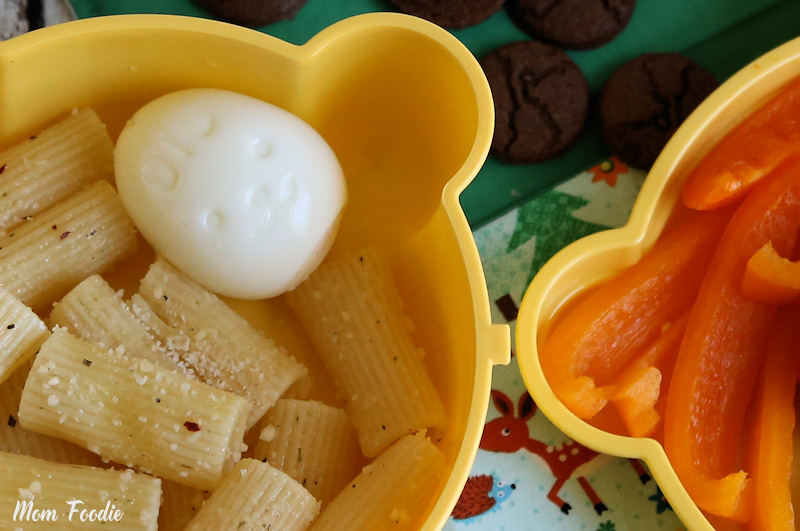 Here a bunny egg adds to an easy and cute wildlife theme bento.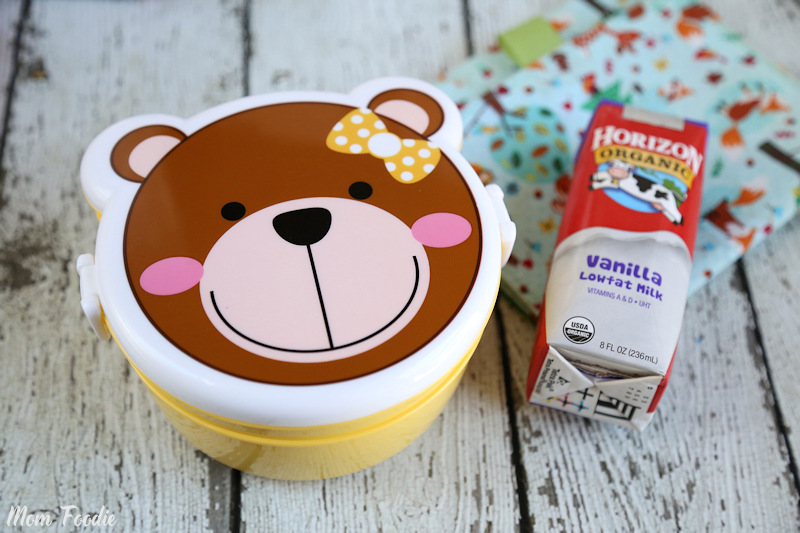 A bear bento box and homemade lined fabric snack bag (easy DIY snack bag instructions) complete the theme, with no fuss.
Knowledge and Preparation Make it Simple
Being aware of proper portioning for children, as well as the revised nutritional guidelines is a great place to start. When I became aware last year, that my own portioning for my child was considerably off in some areas, I shared some exclusive printables to help other parents not make the same mistake. There are cards explaining proper portioning in relation to body size, and a couple kid's activity sheets about the new My Plate way of eating. (Grab them here.)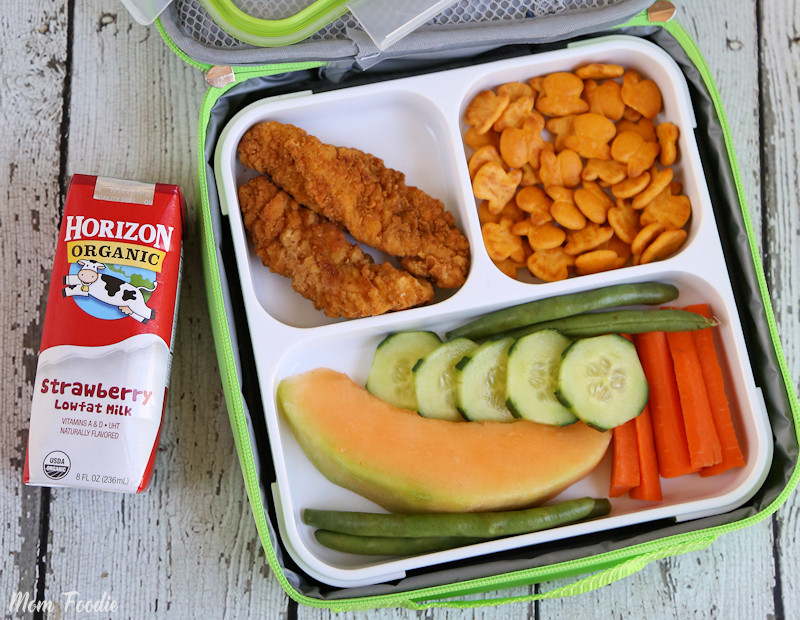 Become accustomed to devoting the largest section of a divided lunch container to fruits and vegetables. The more color array you add the better. Color variety is a simple way to ensure a wider range of nutrients. Think beyond pasta, potatoes and bread, when it comes to the starch category.  Crackers or a banana are quick options that kids love.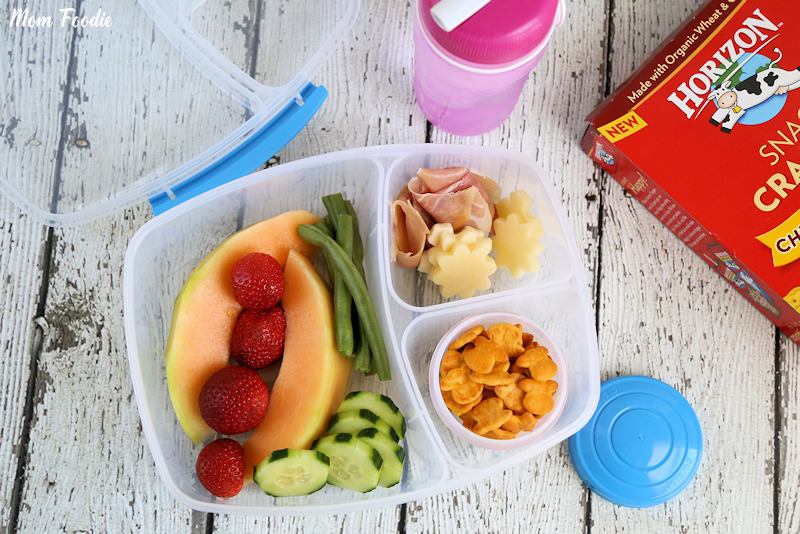 When you feel like you need to add more variety to the lunch rotation, think about classic combinations that grown-ups savor.  While the melon in this cold lunch is not wrapped in prosciutto, both are included.
Keep your eyes out for products that present nutritious foods in a fun way. Here I covered the dairy category of my daughter's lunch with these cute cheese shapes from Horizon Organic.
Other articles on Children's Nutrition: