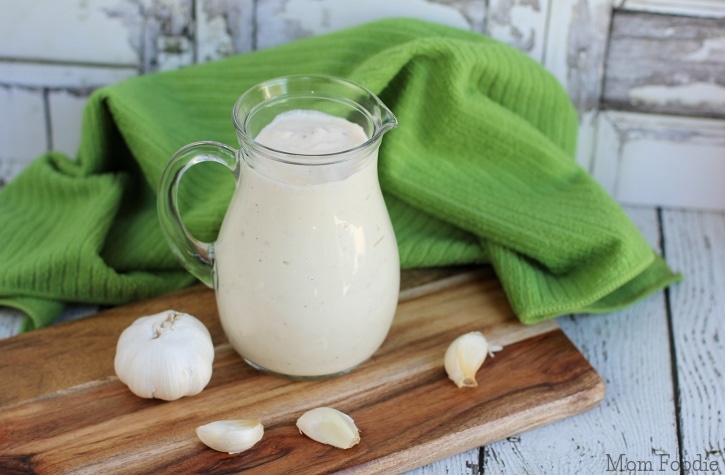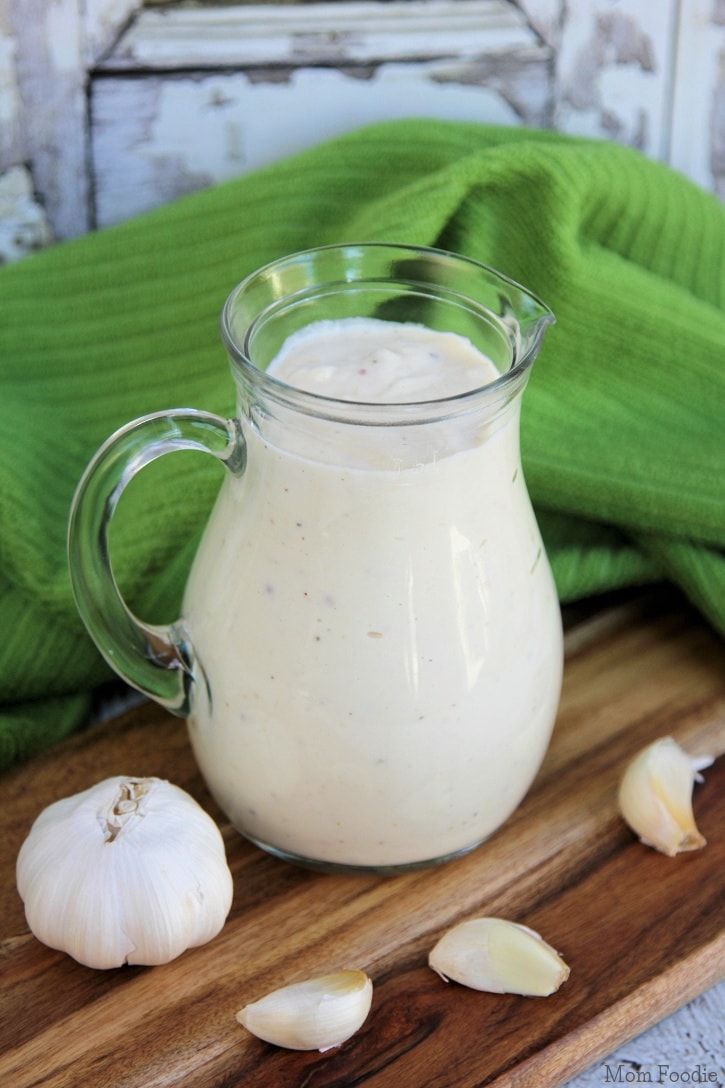 I wanted a nice fresh creamy homemade ranch dressing for a salad I've been working on.  The requirements were it be thick enough to use in a sandwich or wrap without being too drippy, yet still nice on a variety salads.  I also didn't want it to be overpowering. This Roasted Garlic Parmesan Ranch Dressing Recipe was the result.  The dressing teamed wonderfully with the Grilled Chicken & Sweet Corn Salad it was meant for, which will be featured here on the blog very soon.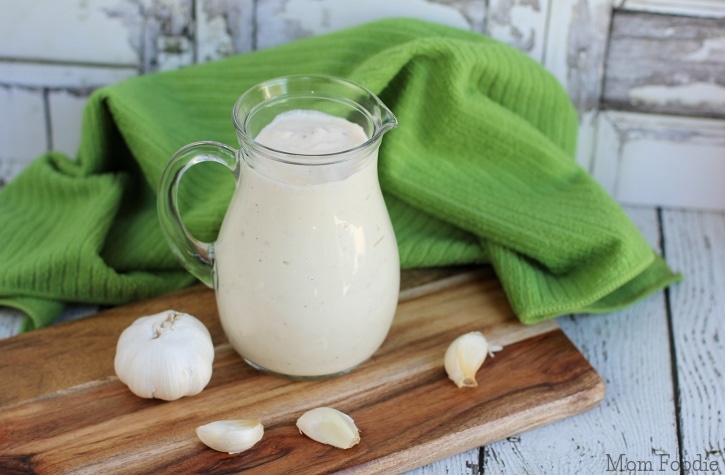 Roasting the Garlic
I roasted the garlic for this on the grill, since I was cooking other foods on it at the time.  Of course, you could roast the garlic in the oven if you prefer.  In either case, I peeled the garlic cloves (5) and placed them on foil, drizzled with just a little olive oil, and closed up the foil like a pouch.  Pop it in a 425 degee oven or on med heat grill and the garlic should be roasted in 15-20 minutes.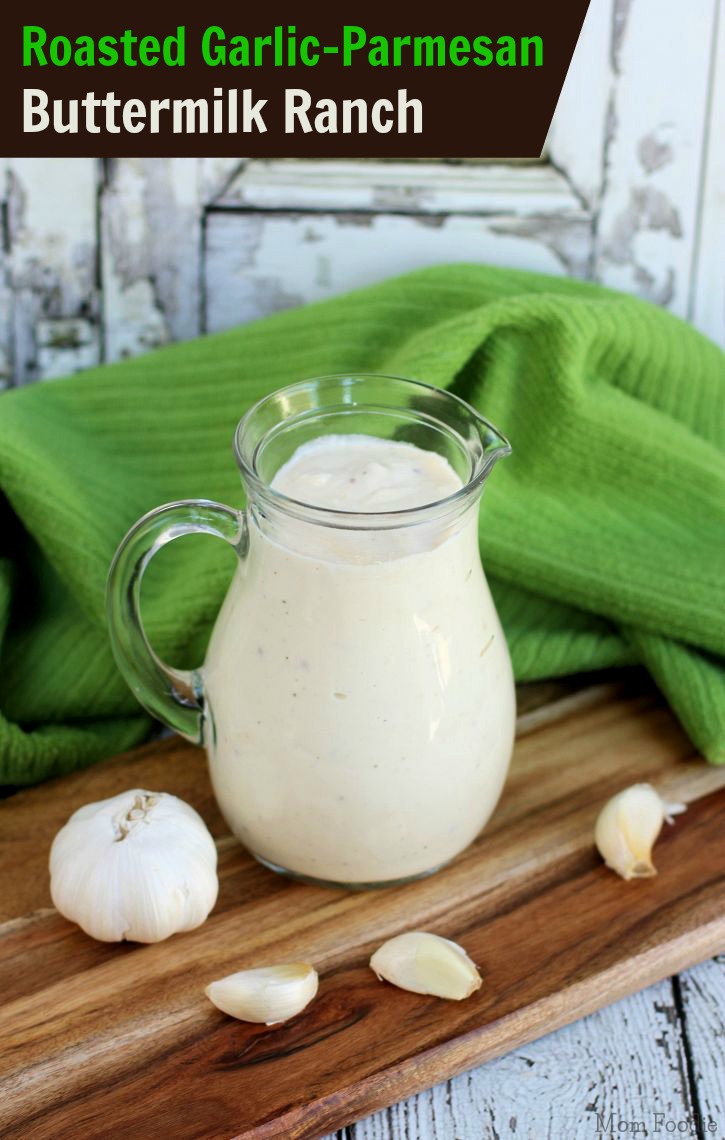 While I adored this with chicken and sweet corn, it would also make a great potato salad.
Print
Roasted Garlic Parmesan Ranch Dressing Recipe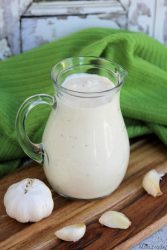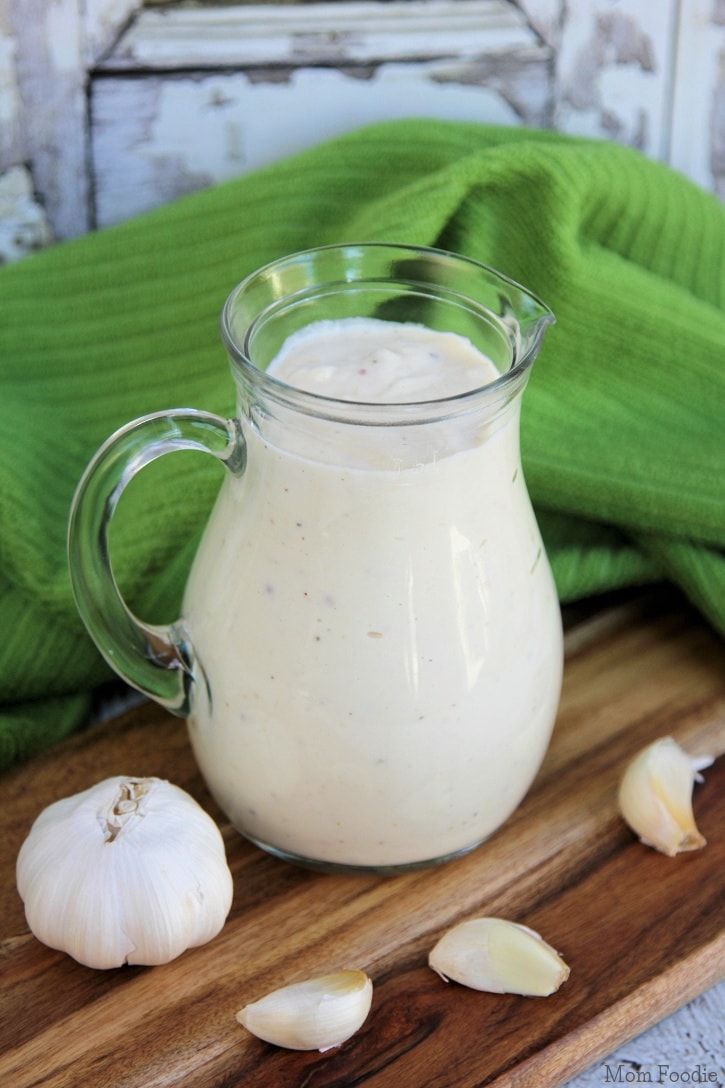 Author:

Robin Gagnon

Prep Time:

6 mins

Total Time:

6 mins
Ingredients
5 cloves of roasted garlic
2 tbs extra virgin olive oil
2 tbs apple cider vinegar
1 cup low fat buttermilk
1 cup light mayonnaise
1 tsp whole grain mustard
1/2 tsp Worcestershire sauce
1/2 tsp Kosher salt
ground pepper to taste
1/2 cup finely grated Parmesan cheese
Instructions
Place roasted garlic, oil, vinegar and buttermilk in blender pulse to break up garlic.
Add mayonnaise, mustard, Worcestershire, salt and pepper, pulse until garlic is fully pulverized.
Add Parmesan, pulse to mix in. Dressing can be used immediately, or refrigerated in sealed container (use within a few days).
Notes
If you need to roast garlic, see above and plan on a little over 30 minutes for preheating, cooking and cooling before use. (see easy directions above)