Lemon Baked Cod is a healthy fish dish.  It is low carb and keto-diet friendly.  This baked cod recipe is low in calories, yet high in protein and potassium. I expect it will fit in many diet plans.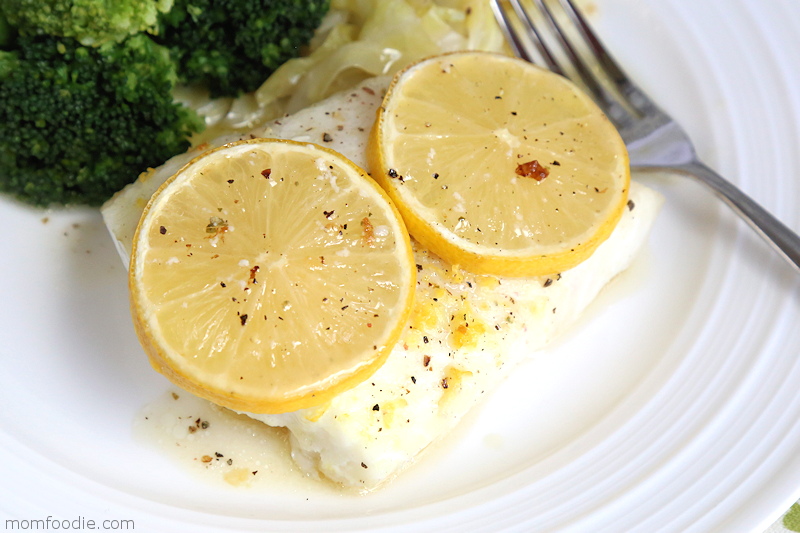 Lemon Baked Cod
The cod is lightly seasoned and covered with butter and lemon before baking. The lemon slices keep moisture in the fish and once baked, the white fish flakes easily with a fork. The lemony melted butter in the bottom of the baking dish is perfect for ladling over the fish itself or over the side dishes which accompany it.
If this is not quite the type of cod preparation you were looking for, check out my Baked Cod with Ritz Cracker Topping.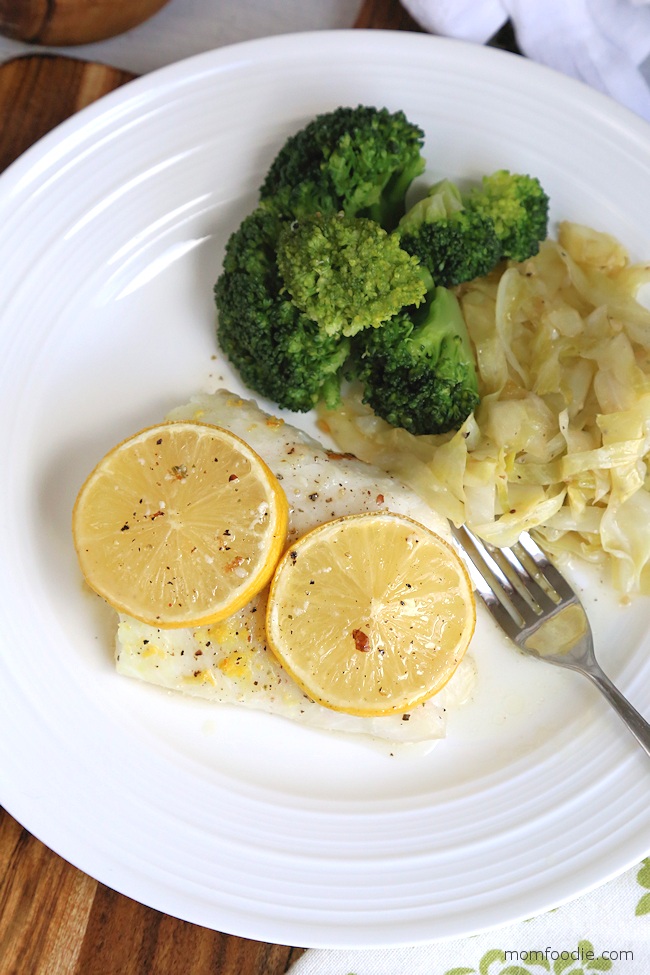 Cod Fish
Atlantic Cod is also commonly known by the names haddock and scrod. The fish is a huge part of New England history. Even a large portion of Massachusetts is named Cape Cod.
It is a mild, firm fleshed, flaky, white fish. Cod filets are a good lean protein source.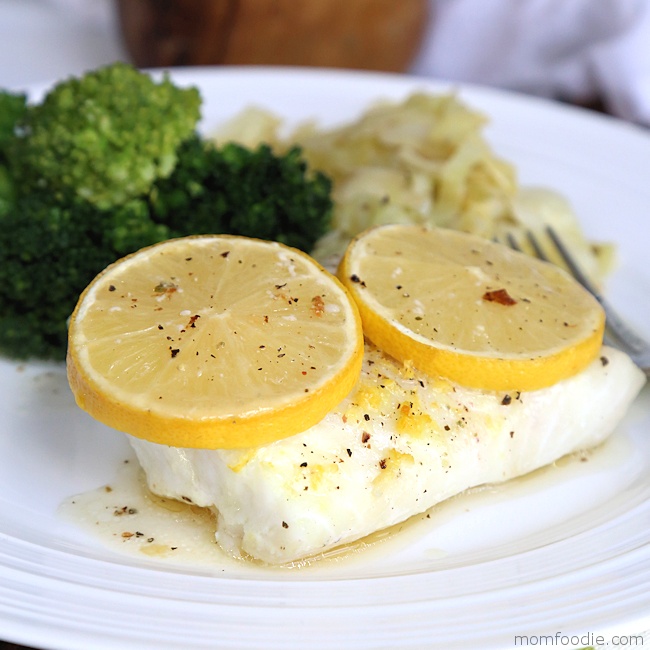 How to Make Lemon Baked Cod
Here is a visual walk through of making the fish with step-by-step pictures. If you are an experienced cook skip to the printable recipe below.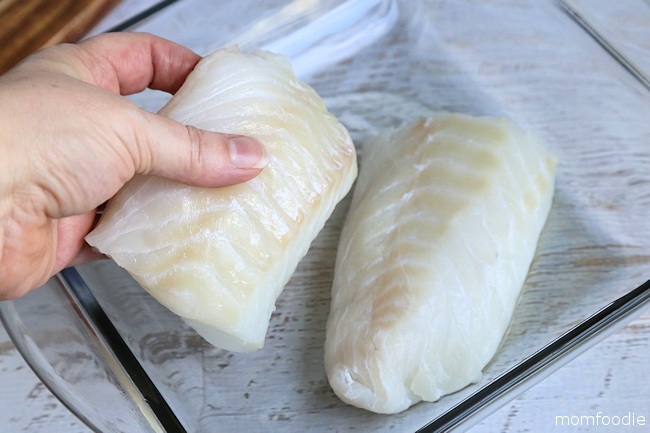 After preheating the oven to 400 degrees, lay the cod loins on a baking dish coated with a drizzle of olive oil.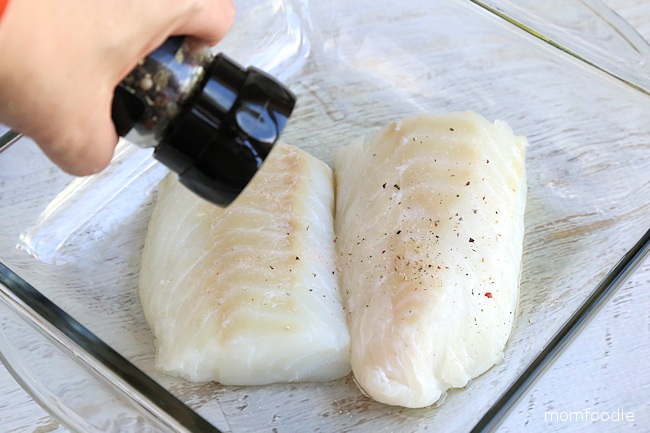 Season with sea salt and freshly ground pepper.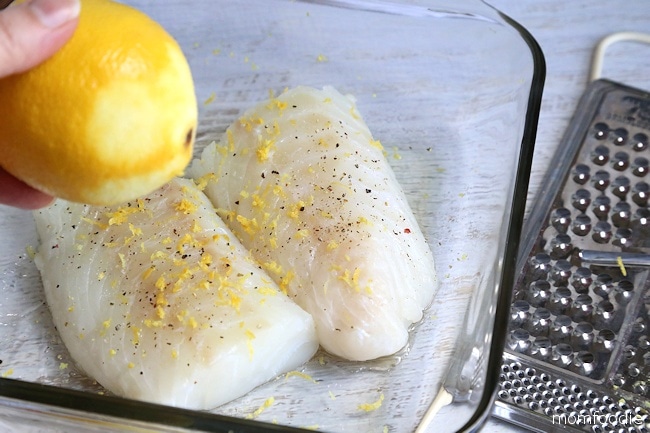 Then zest some lemon on top.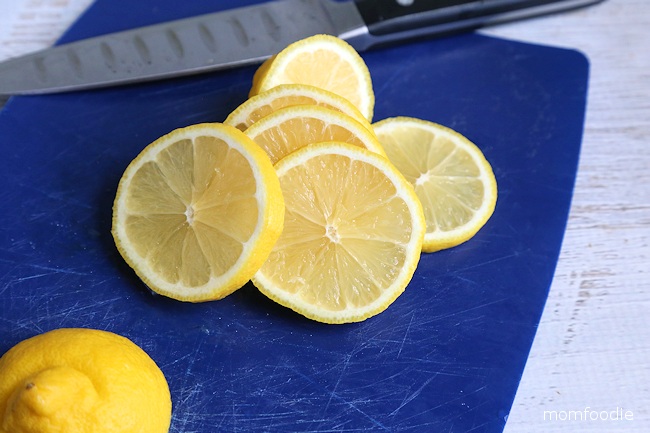 Cut the rest of the lemon into slices.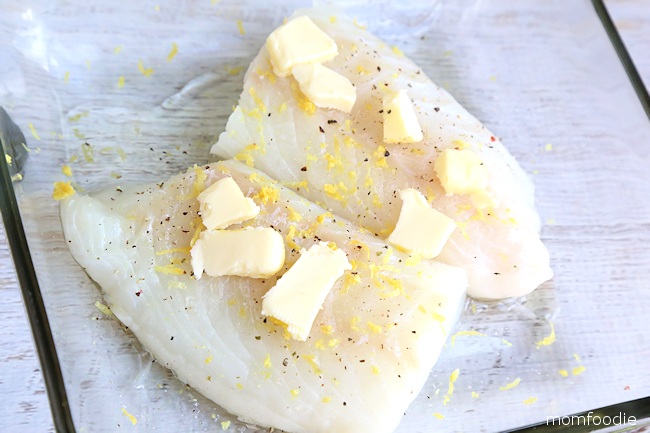 Top the cod filets with butter.
Then bake for about 20 minutes. Fatter pieces of cod like the ones I used in the images will take up to 25 minutes.
Serve with sauteed asparagus, cauliflower rice, steamed broccoli or a simple green salad with red wine vinaigrette.
More Low Carb Fish Recipes