These homemade Peppermint Patties are great for gifting around the holidays. They are gluten-free and vegan too, so great for those difficult to bake for friends and family.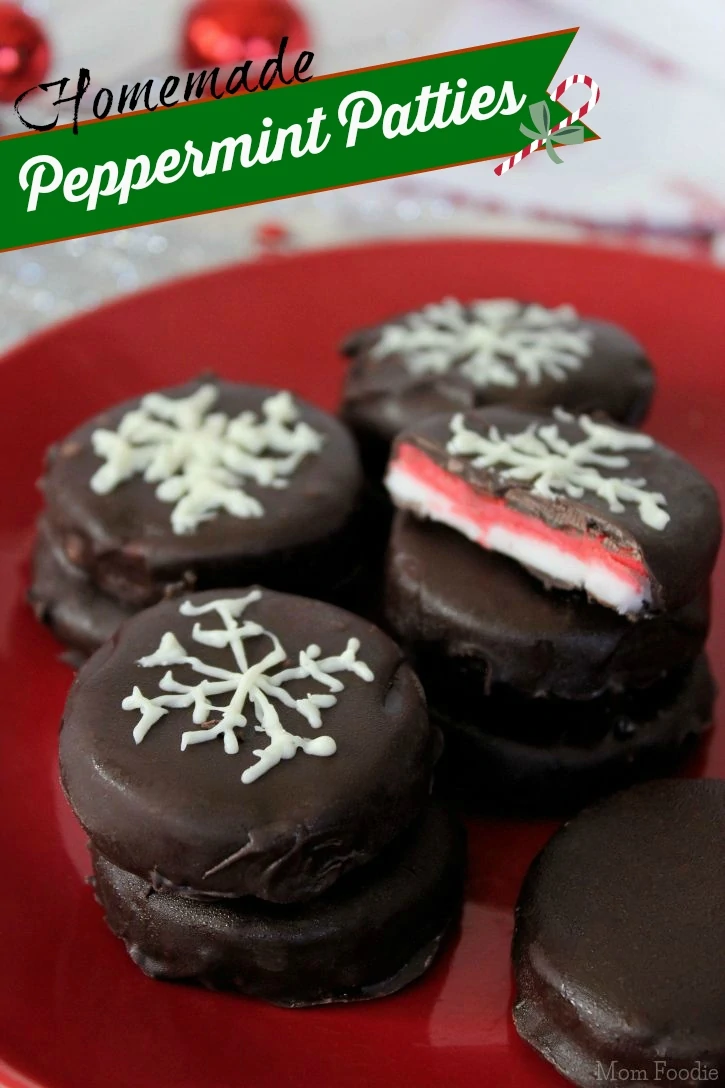 Got a Peppermint Patty fan on your list?   This Peppermint Patties Recipe will enable you to make them a homemade batch of these vegan and gluten free holiday treats.
How to Make Peppermint Patties
It's easy to make peppermint patties with this recipe.
Just make the simple peppermint dough for filling and  color some of it, if you like as pictured.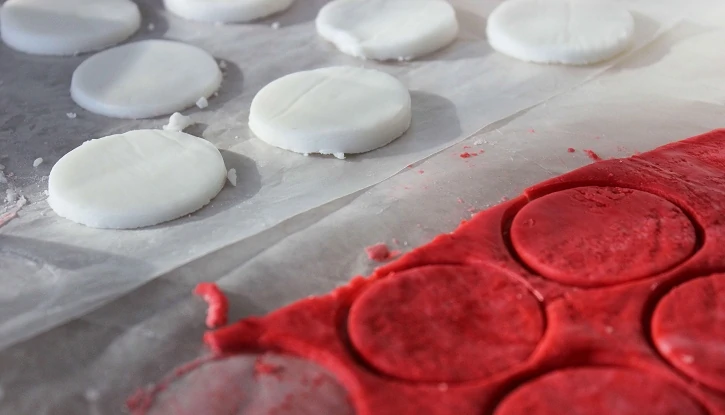 Cut out rounds, stack the contrasting colors and chill.
Dip in chocolate.  Once cooled add decorative chocolate accents if you like.
It is as easy as that to make a batch of Peppermint Patties.
If you enjoy these, I am sure you would also like my copycat Girl Scout Thin Mints cookies!
More Holiday Candies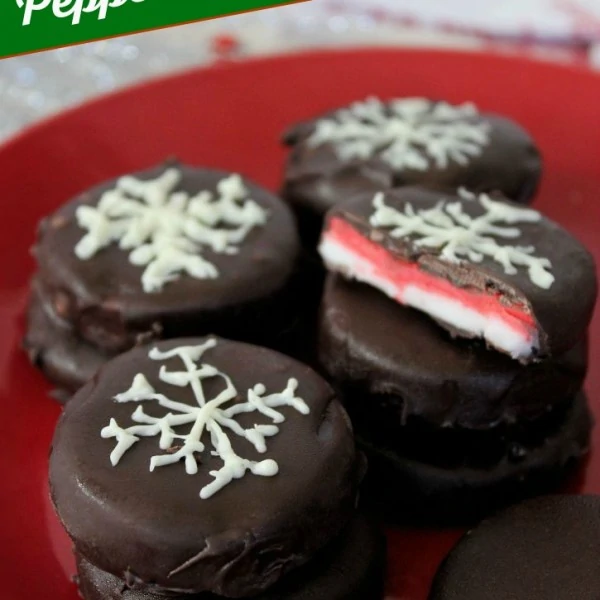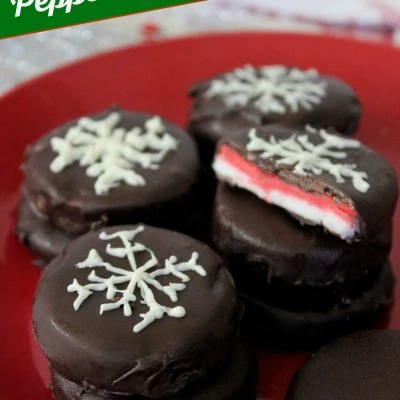 Ingredients
2 ½

cup

confectionery sugar

2

tablespoon

light corn syrup

2

tablespoon

water

1

tablespoon

vegetable shortening

½

teaspoon

peppermint extract

red or green food coloring

1

cup

dark chocolate melting chips

¼

cup

white chocolate melting chips
Instructions
Mix together 2 cups of the powdered sugar, corn syrup, water, peppermint and shortening, at low speed until it comes together.

Put ⅓ of the mixture in a bowl and mix food coloring into it until evenly colored.

Sprinkle confectionery sugar over work surface and knead the larger dough until smooth.

Roll the dough out between sheets of parchment or wax paper until approximately ⅛-1/4" thick.

Now knead the colored dough on the work surface and roll out until about ⅛" thick.

Place both rolled peppermint doughs in freezer for 10-15 minutes to stiffen.

Line a tray or baking sheet with waxed paper.

Now cut out as many circles as you can from each rolled dough. Place white circles on wax paper and top each with a colored circle.

Place in freezer for about 45 minutes.

Melt the dark chocolate chips by microwaving for 40 seconds, stirring and repeating in 20 second interments until smooth.

Place each patty on a fork and dip into chocolate. Gently tap against side of the bowl to let the excess chocolate drip off, then place back on the waxed paper.

Place in a cool spot until chocolate has firmed up.

Melt the white chips, and pour into the corner of a zipper sandwich bag and snip off a small piece of the corner to pipe the white chocolate.

Pipe out a snowflake or other decoration on top of the peppermint patties.

Allow to cool fully before eating or packaging.