Roasted Carrot Hummus is a healthy nutrient rich dip or sandwich spread with fantastic flavor. The recipe is quite easy to make too.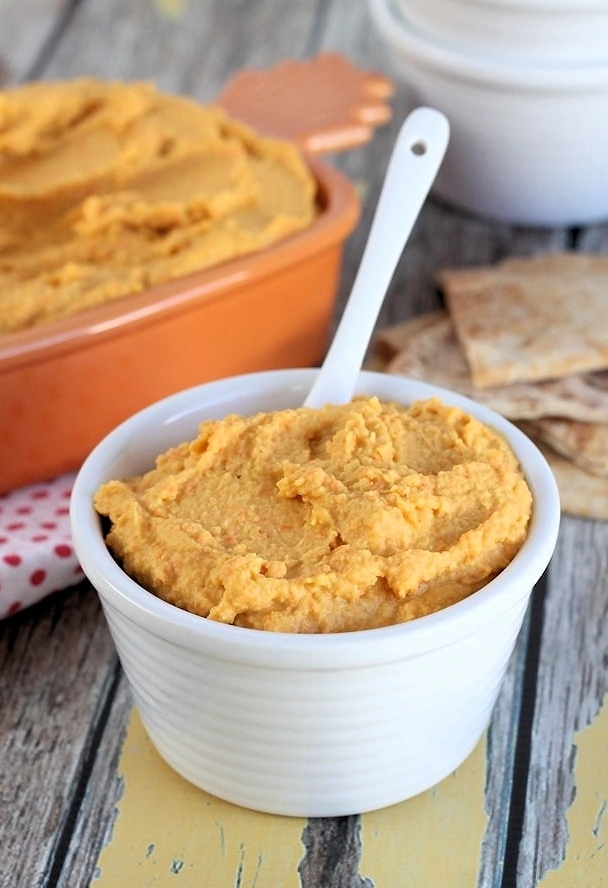 Roasted Carrot Hummus
I've been a bit hooked on roasted carrots lately & never make any secret of my love of legumes, so combining the two is a marriage made in heaven in my book.  Since I had 2 cans of chick peas on hand and a few carrots in the back of the veggie bin, a roasted carrot hummus recipe was soon in the works.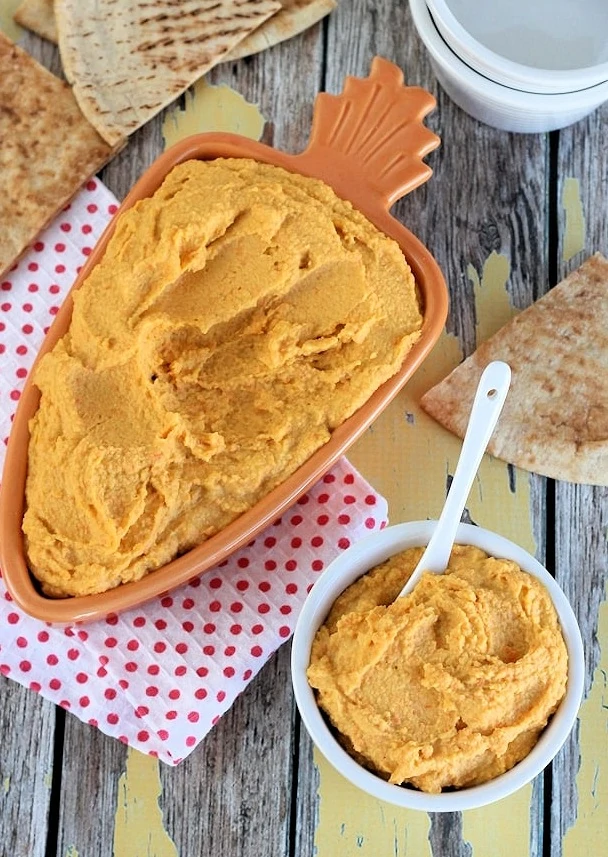 As a starting point, I used a traditional hummus recipe from Cooking Light rather than how I usually make my hummus (since I tend to go a bit heavy on the lemon).  I did need to make more alterations beyond adding the carrots, to reach to right hummus consistency while keeping the flavors in-line.  Most of these were related to needing more liquid to compensate for the roasted carrots.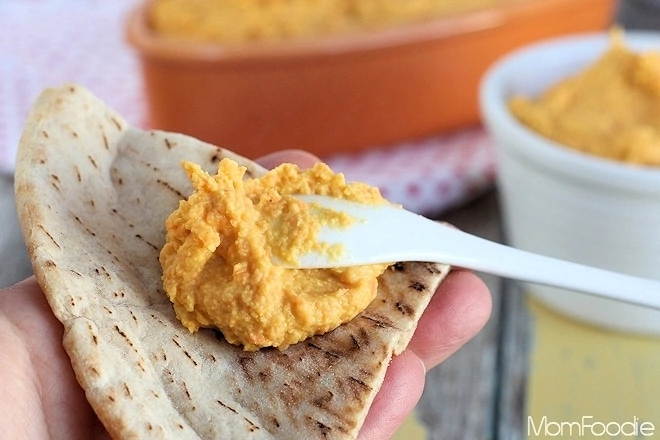 The recipe made a nice big batch of carrot hummus.  Roasting the carrots both brought out the sweetness in them and softened them for blending. The fresh garlic was also roasted, so it wouldn't be as sharp in flavor.  I enjoyed the hummus as is, and added Vietnamese Chili-Garlic sauce to some of it for a bit of kick.  Now that I really liked... hot-savory-sweet hummus.... yum!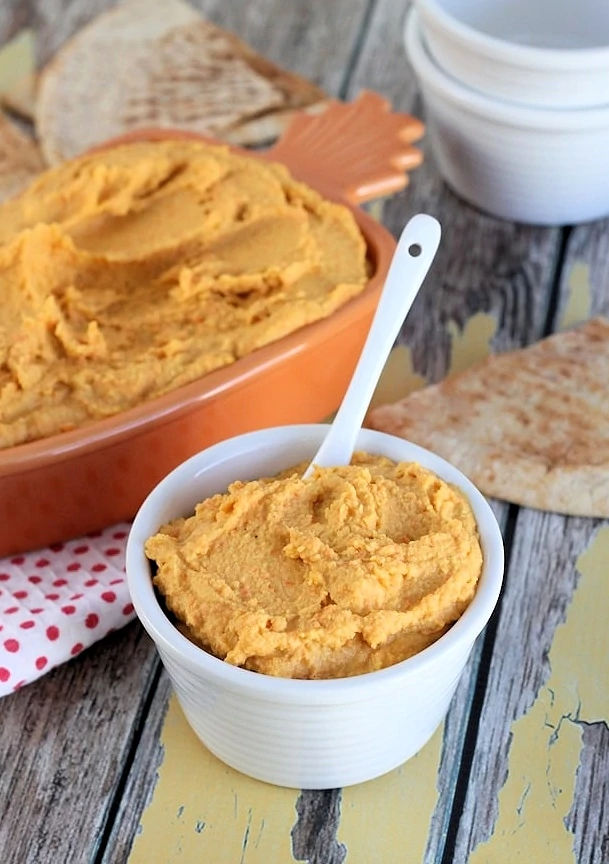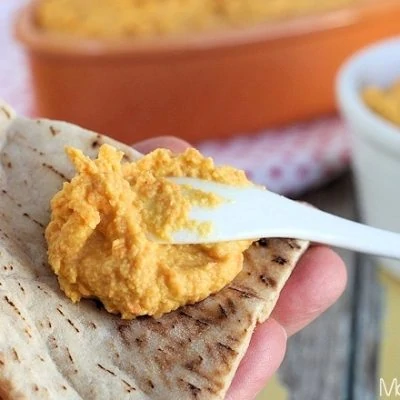 Roasted Carrot Hummus Recipe
Roasted carrots make this carrot hummus recipe rich and flavorful. Works equally well as a dip or healthy sandwich spread. A delicious way to get your vitamins!
Print
Pin
Rate
Ingredients
½

pound

carrots

2

garlic cloves

¼

cup

+ ½ teaspoon olive oil

¼

teaspoon

+ ½ teaspoon Kosher salt

2

15-16 oz cans chick peas (garbanzo beans)

¼

cup

Sesame Tahini

⅔

cup

water

⅓

cup

fresh lemon juice
Instructions
Preheat oven to 400 degrees.

Peel carrots. chop off ends and slice on the diagonal into approx 1 inch thick pieces. Peel garlic cloves.

Mix the carrots & garlic in ½ teaspoon oil and ¼ teaspoon Kosher salt. Lay out on shallow oven safe pan or baking sheet. Roast for 12 minutes, mix them up, and return to oven to roast 8 more minutes. Then set aside to cool.

Add the roasted carrots and garlic to food processor, along with all the remaining ingredients. Pulse until smooth (you may need to stop & stir it with a spoon or spatula a couple times to get all of the hummus smooth).
More Vegetarian Recipes featuring Roasted Carrots
Smokey Roasted Carrot, Avocado & Black Bean Salad Recipe
Roasted Root Vegetables with Garlic-Cornmeal Coating