This Tomato Bacon Cheddar Puff Pastry Appetizers recipe is brought to your by Pepperidge Farm ®. The recipe and opinions shared here are my own.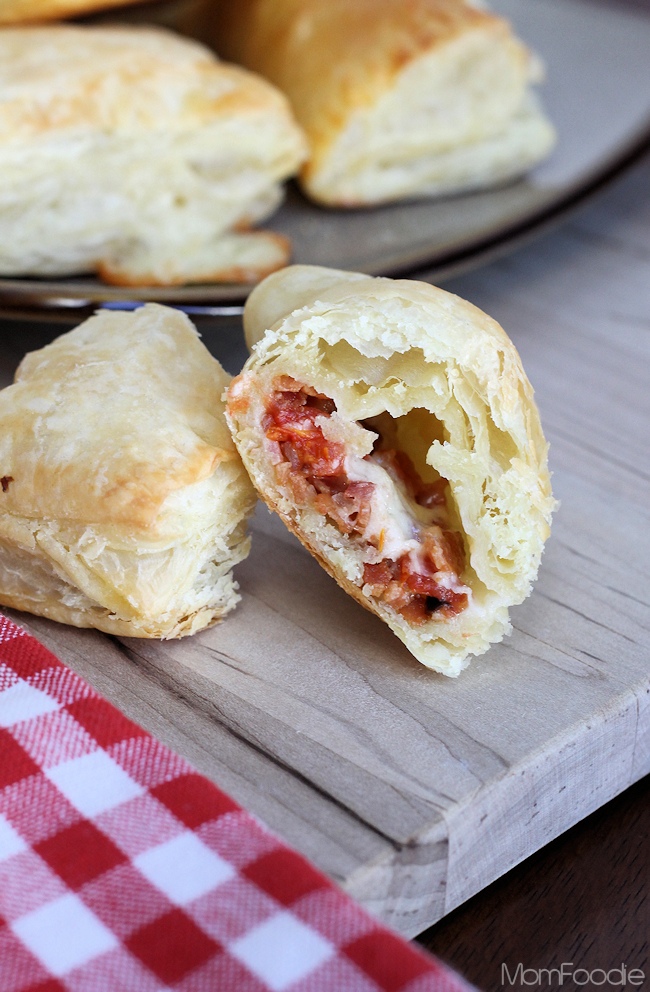 The holidays are usually a crazy busy time for most of us, but with Thanksgiving falling late on the calendar this year the squeeze will be even tighter. Cyber Monday falls in December & you could well be attending your first Christmas party before the leftover turkey is gone. Now that I've gotten your holiday anxiety kicked in, I'm going to tell you not to stress. You've got this.
Do your shopping online in your PJ's and focus on easy to make foods the deliver your guests favorite foods. If they love it, they won't care that the yumminess you are serving them was easy on you. Puff pastry sheets are a favorite ingredient of mine for holiday recipes. It's so versatile and simple to use, but yet seems festive. Of course it is great for wrapping stuff up, topping off casseroles or making the classic Napoleon dessert, but my secret recipe weapon is to simply combine 2-3 awesome flavors with cheese and puff pastry for easy appetizers. Below, I've enveloped the goodies inside the pastry, but if you are in a time crush, just slice the pastry into small rectangles and top with your selections.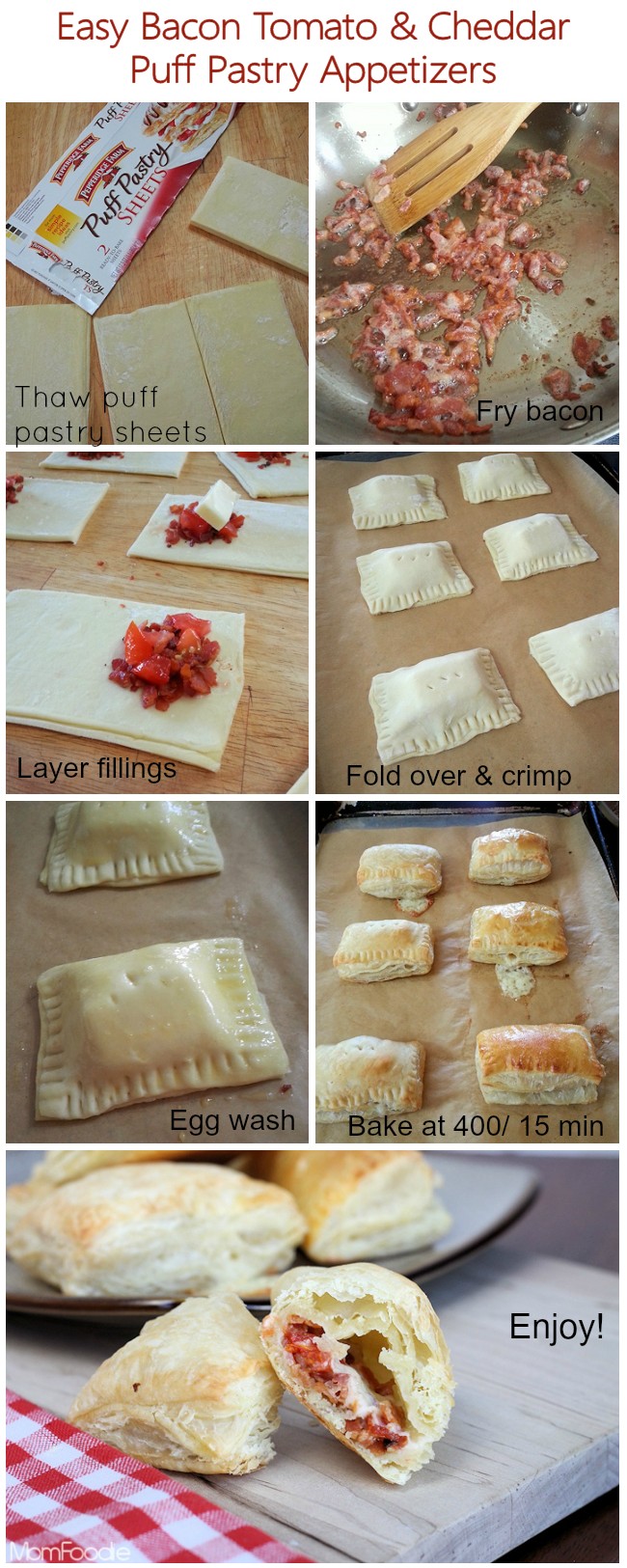 Don't be shy about mixing things up. Grab a few boxes of Puff Pastry Sheets (maybe some cups or shells too) and whip up some delicious and easy puff pastry appetizers to satisfy your guests.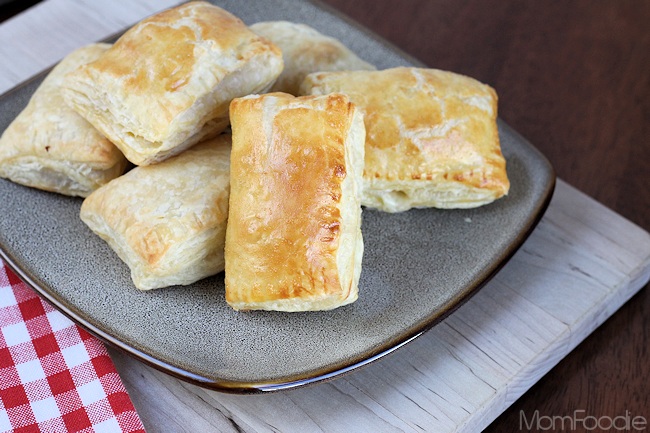 These Bacon Tomato and Cheddar Puff Pastry Appetizers I've shared with you below are about the size of a small dinner roll, and would not only make a great party appetizer, but a wonderful accompaniment to a nice bowl of soup after fetching the your holiday tree or a long day of battling the shopping crowds.
Easy Appetizers
More easy appetizers featuring refrigerated ready made doughs.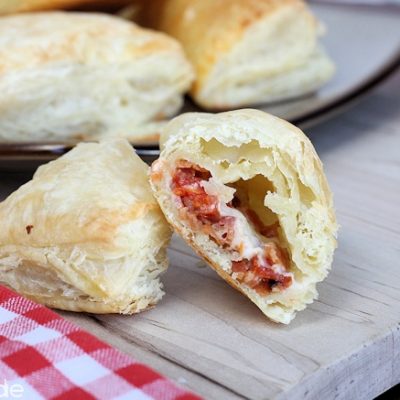 Easy Bacon, Tomato & Cheddar Puff Pastry Appetizers
bacon tomato cheddar puff pastries
Print
Pin
Ingredients
1

box of Pastry Sheets

8

slices

of bacon

1

small tomato

diced

4

oz

sharp cheddar cheese

1

egg
Instructions
Thaw out the puff pastry sheets.

Chop the bacon into small bits, and fry over medium heat until crisp. Drain from fat, and set aside.

Preheat oven to 400 degrees.

Unroll the pastry sheets and cut along the two fold lines, then cut each strip in half.

Place a ½ tbs of the bacon bits on one side of each rectangle, top with a few pieces of diced tomato and about a ½ ounce of cheese.

Beat the egg, and wet the edges of the rectangles around the filling ingredients, then fold over and crimp the edges. Use remaining egg to baste tops.

Place on parchment lined baking sheets and bake for 15 minutes.

Serve warm.