Broccoli Cheese Stuffed Chicken is an easy family meal that is a personal favorite of mine.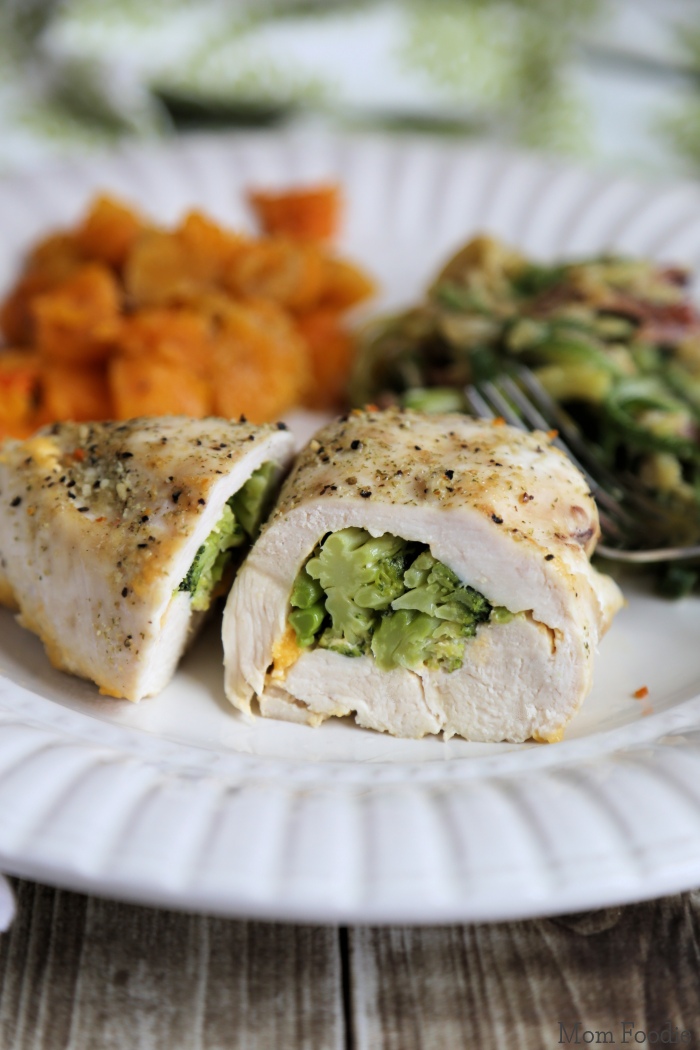 Making smarter meal choices, has been a big focus for me, especially over the past few months.  I have switched my daughter to a mostly organic diet, and I'm eating a good deal more organic foods along with her.  I'm also working on losing weight, and I must say the focus on really nourishing, rather than just feeding us, has made than much easier.  While no food has been "banned", nutrient rich foods have become our staples.  We are eating a lot more fruits and vegetables, more organic foods and fewer refined foods.
It has been about 2 months since we committed to these dietary changes.  The first few weeks were expensive, but I soon realized by eating out less, not buying junk food, and paying attention to where the good deals were, the cost started to even out.  I find I am satisfied with fewer overall calories, since cravings are pretty much gone.  While my autistic daughter has not made any earth shattering changes, I can see that she has better focus.  Her fine motor coordination seems to be improving too.
Broccoli and Cheese Stuffed Chicken
I thought I would show an example of a meal that incorporates these dietary preferences.  I made Broccoli and Cheese Stuffed Chicken with Maple Butternut Squash and Creamy Bacon Zucchini Noodles for lunch today.  It was a filling meal, with lots of vegetables and plenty of protein.
Making Broccoli and Cheese Stuffed Chicken
This is a very easy stuffed chicken recipe. The cheese and broccoli provide plenty of flavor, for this low-carb entree. (Full recipe below.)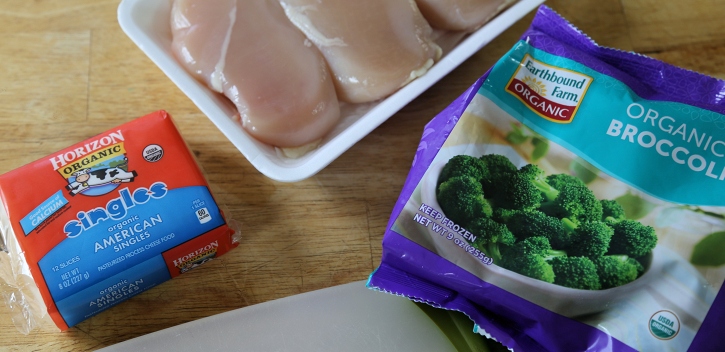 The Horizon Organic Singles are a pre-portioned simple way to include the cheese, and the Earthbound Farms Organic 9 oz, broccoli bag is plenty for four portions.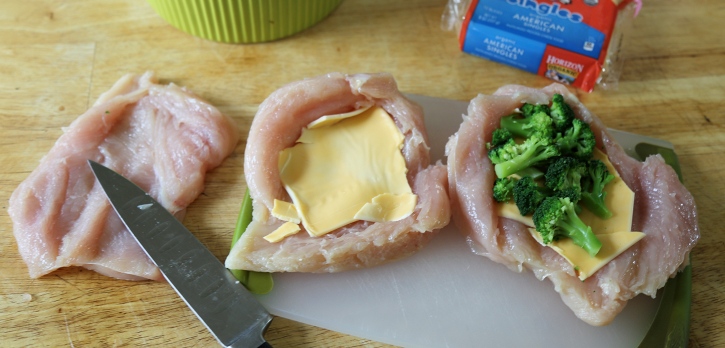 Just fill, roll up and secure with toothpicks.  Then rub on some seasoning before baking.
Making Maple Butternut Squash
(Full recipe below.)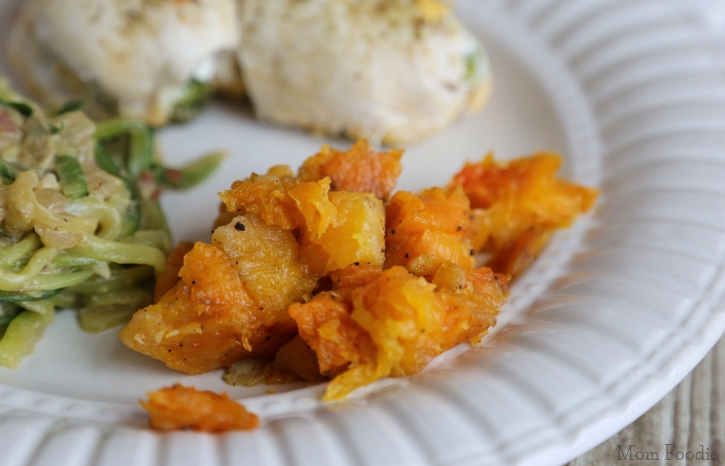 While it is fall, and butternut squash is enjoying seasonal popularity, it is a great vegetable that shouldn't be overlooked the rest of the year.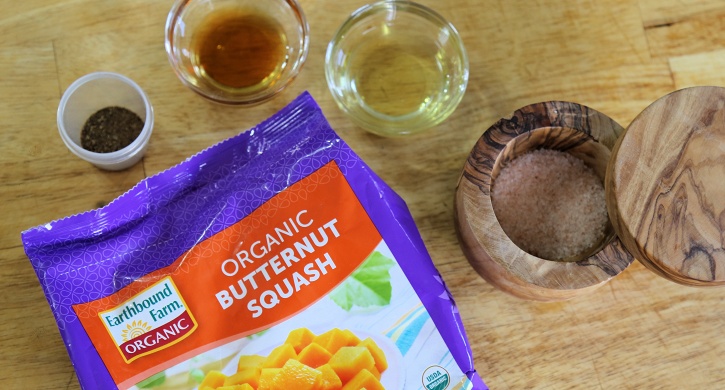 Frozen Earthbound Farms Organic Butternut Squash is a great way to incorporate this brightly colored veggie into meals.  It doesn't need much seasoning.  I only used allspice, maple syrup, olive oil and a little sea salt.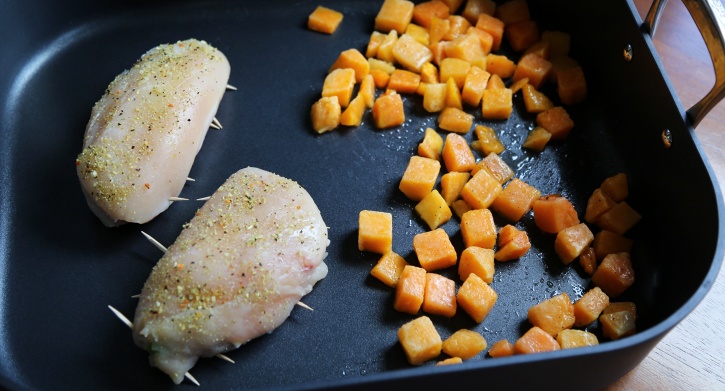 The butternut squash was then baked along with the broccoli and cheese stuffed chicken.
Creamy Bacon Zucchini Noodles
(Full recipe below.)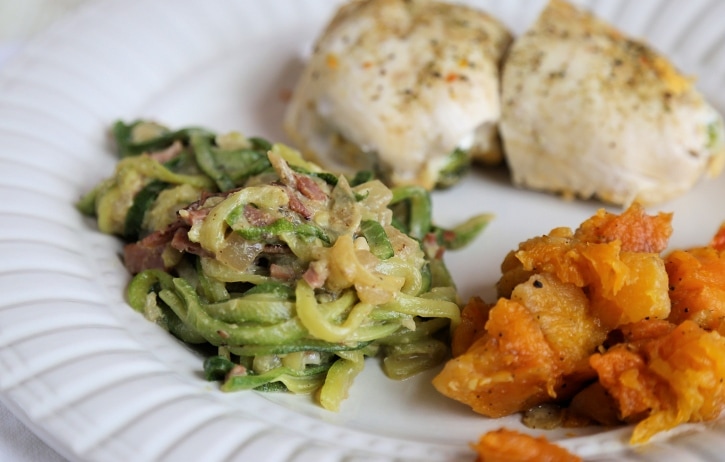 Zucchini noodles are a personal favorite of mine.  They give you the sensation of eating noodles, but without the refined starch.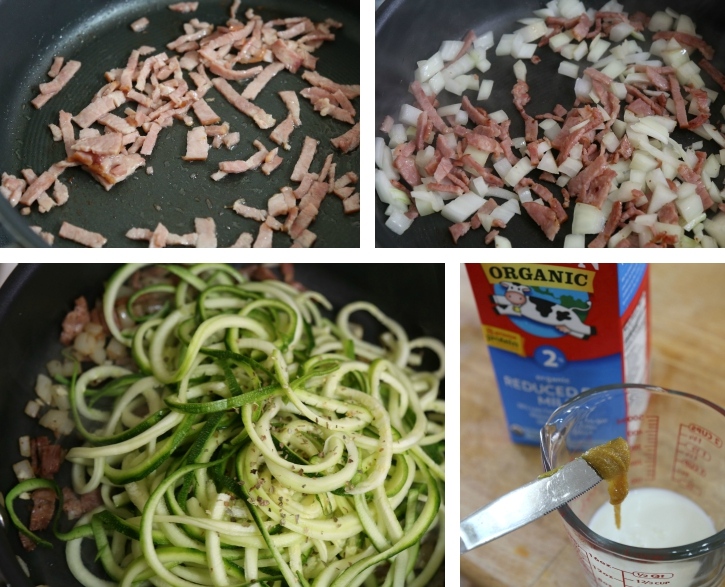 Uncured turkey bacon and a creamy sauce adds heartiness to this zucchini noodle recipe.  The uncured bacon is nitrate-free, and the turkey version is lower in fat.  The sauce is made with 2% milk, which is just rich enough to ensure creaminess.  Chicken base is mixed into it, rather than stock, since the zucchini will release quite a bit of liquid during cooking.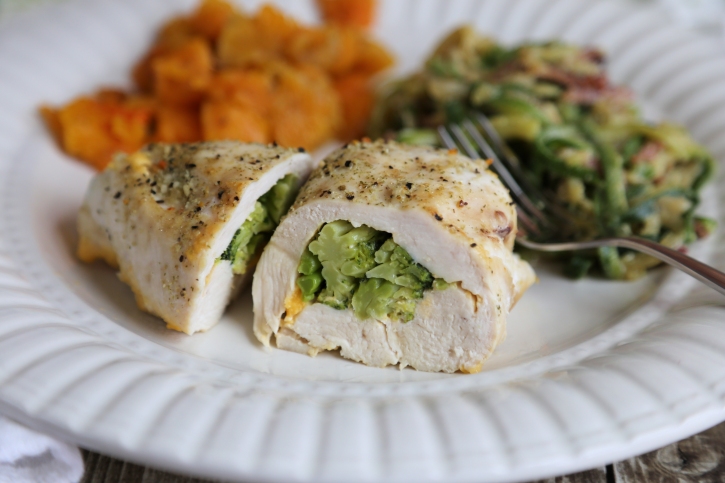 Smarter Meals Made Easy
Horizon Organic makes creating smart meals for your family a breeze.  Their wide array of dairy products and snacks fit right in with a busy family lifestyle.  Keep up to date with their new products, and pick up some great ideas too, by following them on Facebook, Twitter, Instagram, and of course my favorite Pinterest.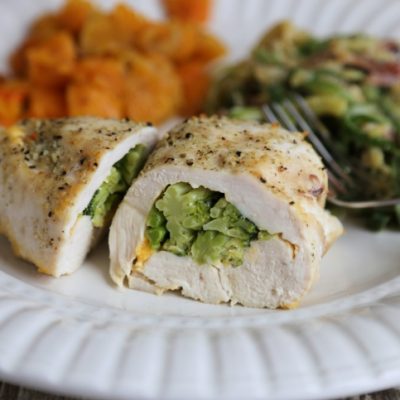 Ingredients
4

boneless skinless chicken breasts

trimmed

4

Horizon Organic Cheese Slices

1

bag frozen Earthbound Farm Organic broccoli

Italian seasoning

sea salt
Instructions
Preheat oven to 375 degrees.

Heat the broccoli according to package directions. Drain well and set aside.

Butterfly each chicken breast. Then place a cheese slice inside each.

Squeeze out excess water in the broccoli with your hands before placing a handful on top of cheese.

Wrap the chicken around filling and secure with picks. Then flip over and rub on seasoning and sea salt.

Bake for 18-20 minutes.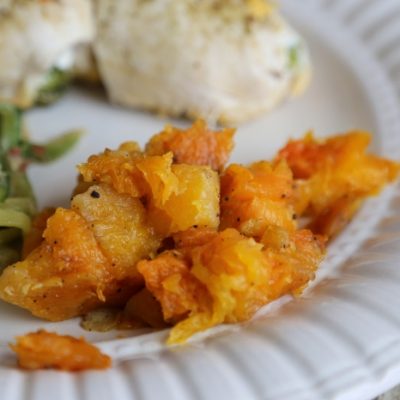 Ingredients
1

bag frozen Earthbound Farms Organic Butternut Squash

1/2

tbs

olive oil

1/2

tbs

pure maple syrup

1/4

tsp

sea salt

1/8

tsp

or generous pinch allspice
Instructions
Preheat oven to 400 degrees.

Toss the frozen butternut squash with other ingredients.

Place seasoned squash in non-stick roasting pan or baking sheet.

Bake for 18-20 minutes.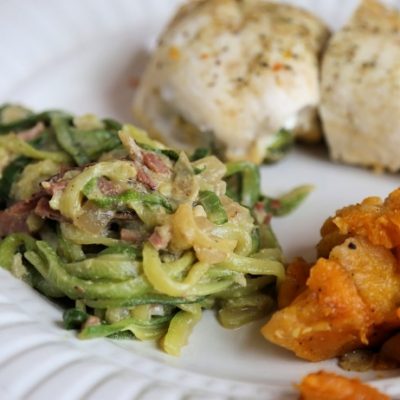 Ingredients
2-3

small zucchini squash

1

tsp

olive oil

2

slices

uncured turkey bacon

chopped

1/4

large sweet onion

diced

1

clove

of garlic

minced

1/4

tsp

dry oregano

1/4

cup

2% Horizon Organic Milk

1

tsp

chicken base

msg-free

1 1/2

tsp

grated Parmesan cheese
Instructions
Spiralize the zucchini.

Place oil in non-stick skillet over med-high heat. Once hot add the turkey bacon.

Saute the turkey bacon until edges just start to brown, then add onions. Stir frequently.

As soon as the onions are soft, add garlic. Stir for 1 minute, then add the zucchini noodles and oregano. Stir, then mix the chicken base into the milk, and add to the zucchini noodles. Stir frequently.

Once sauce has thicken a bit and zucchini noodles are cooked, turn off burner and mix in the grated Parmesan.
This conversation is sponsored by Horizon. The opinions and text are all mine.