A colcannon recipe, for a healthy Saint Patrick's day. Colcannon is an Irish staple, heck they love it so much, there's even a traditional Gaelic song about it. Though I'm not Irish myself, I don't wait around until St. Patrick's day rolls around to enjoy this simple but satisfying dish.
Colcannon is really just mashed potatoes with kale or cabbage mixed in, but it's one of those concoctions where the sum is equal to more than the parts. I prefer the kale version, so that is what I am sharing with you today.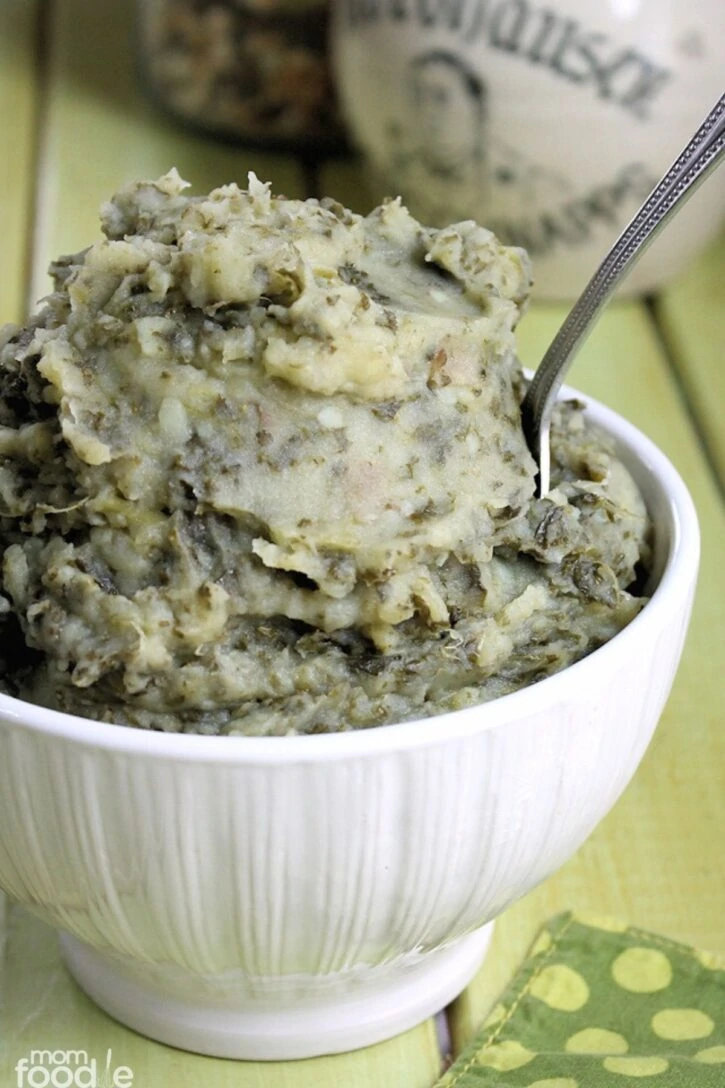 Grasslands Road Celtic( 9in -22.8cm) Irish Soda Bread Handled Baking Dish with Soda Bread Recipe
Celtic Classics Traditional Irish Basket Weave Shamrocks Dinner Plates, Set of 4
Ulster Weavers Traditional Irish Recipes Linen Tea Towel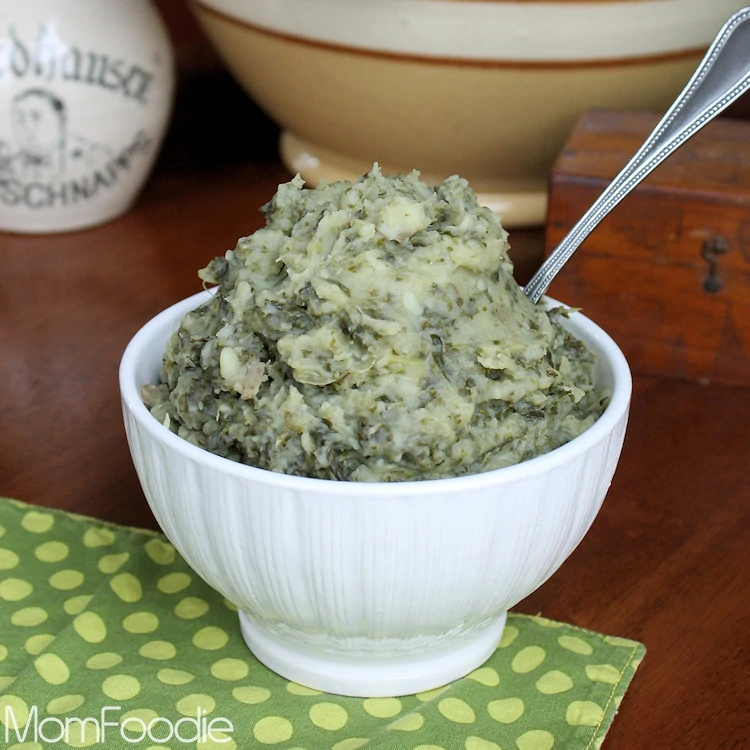 I actually made the batch pictured here about a month ago.  It is a bit heavier on the kale than most people make it, but I like to mix white beans into the leftovers, when reheating, for a quick vegetarian meal, so the extra greens ensure there's plenty of nutrients.  Colcannon is comfort food at it's best.
While this Irish mashed potato recipe is typically served with regional fare, it also goes great with kielbasa or salmon.
This kale colcannon recipe is easier than most. I don't fuss with extra pans and such. One is sufficient.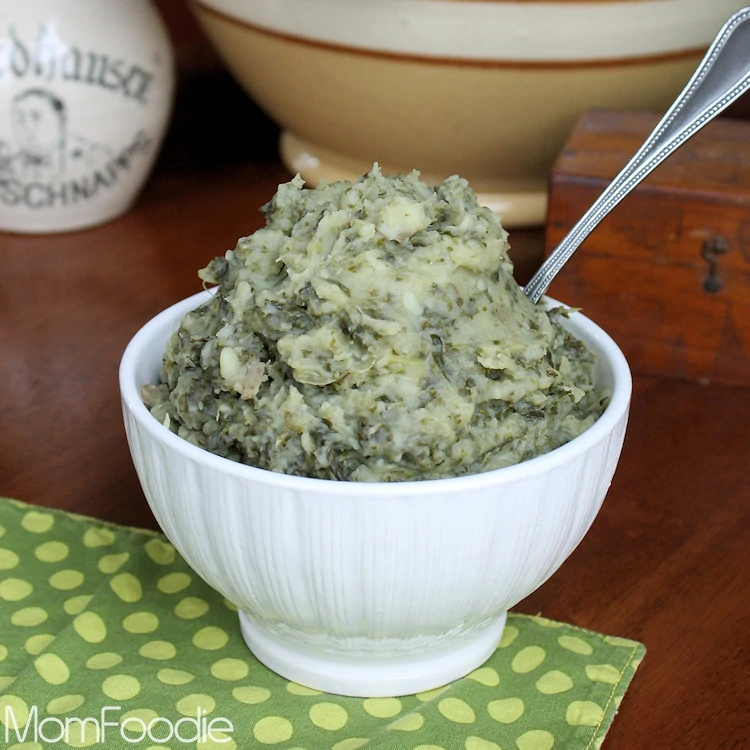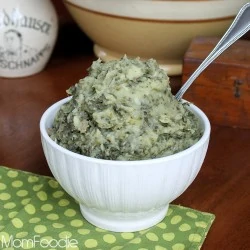 Ingredients
2-3

lbs

potatoes

peeled or thin skinned

1

bunch

fresh kale

½

cup

milk or cream

2

tbs

butter

salt & pepper to taste
Instructions
Chop the potatoes into small cubes and put in large pan. Add water to cover potatoes.

Place on med-high burner.

Cut the thick stems out of kale, and chop the leaves. Pile the kale on top of the potatoes and cover. It will steam up there, don't worry if some gets mixed in with the potatoes and boils.

Once the potatoes are soft, drain well and add remaining ingredients.

Mash and mix well.

Serve as you would typical mashed potatoes, or add some sauteed onion or bacon for extra flavor.
More St. Patrick's Day Foods to Enjoy!
Walnut Crusted Salmon with Guinness Reduction
Chocolate Guinness Cupcakes with Bailey's Frosting | St. Patrick's Day Dessert Recipe
Still Kickin Bailey's Pound Cake