This post brought to you by Bakery Crafts. The content and opinions expressed below are that of Mom Foodie at blommi.com.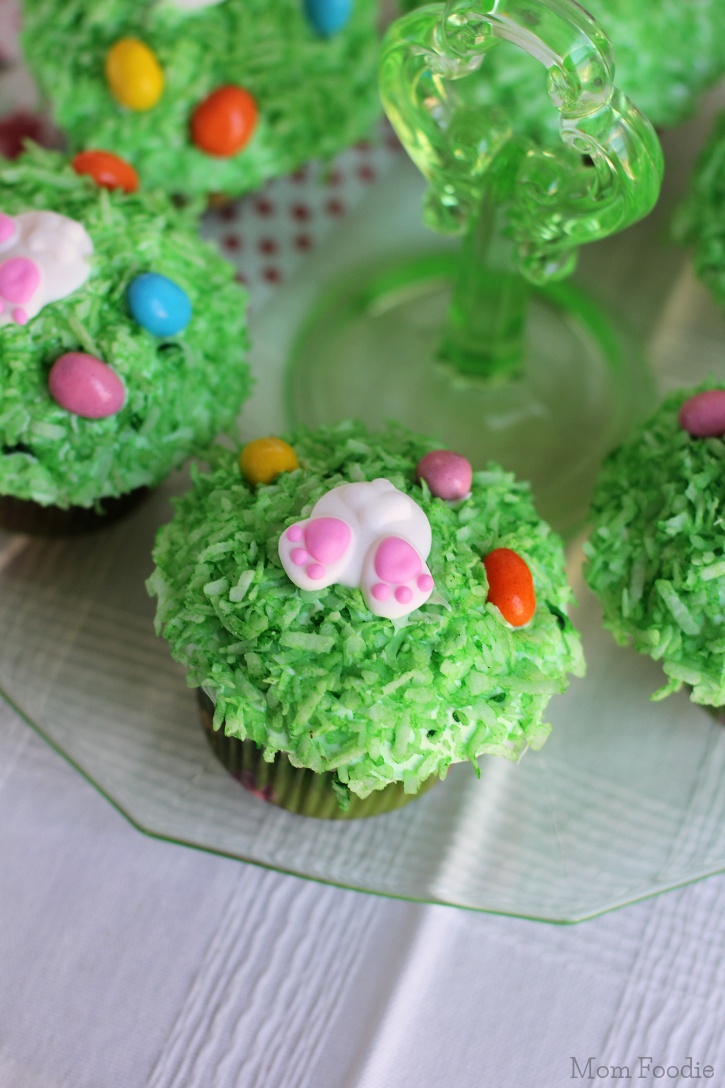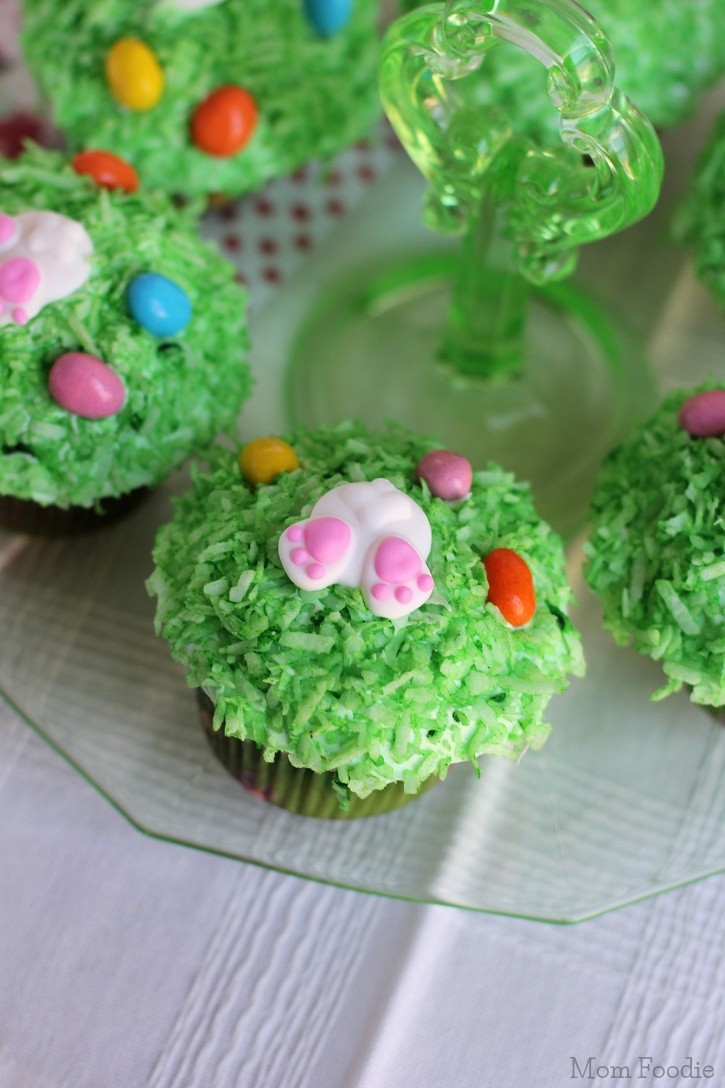 Though I'm an avid cook and baker, I've never developed much of a talent for pastry decorating. Some of the things I see on Pinterest are just a #PinterestFail waiting to happen, if I were to tackle them. I still love making cute treats for my daughter though, so typically find an easy way to go about it. I gave my daughter a very early Easter gift this year, a Pete the Cat Big Easter Adventure story book. Last night's reading was accompanied by a cute and yummy cupcake featuring an Easter Bunny who has jumped into his rabbit hole and spilled a few eggs in the process. I made them that afternoon & she loved them.
Cute Bunny Tail Cupcakes, the Easy Way
I guess my theory is, if they are cute and show some effort, everyone will love them. Whether you spend 40 minutes or 4 hours on cupcakes the end result will still be "ooo... cute, munch, munch". Here is a super easy way to make adorable cupcakes for my pastry decorating challenged brethren .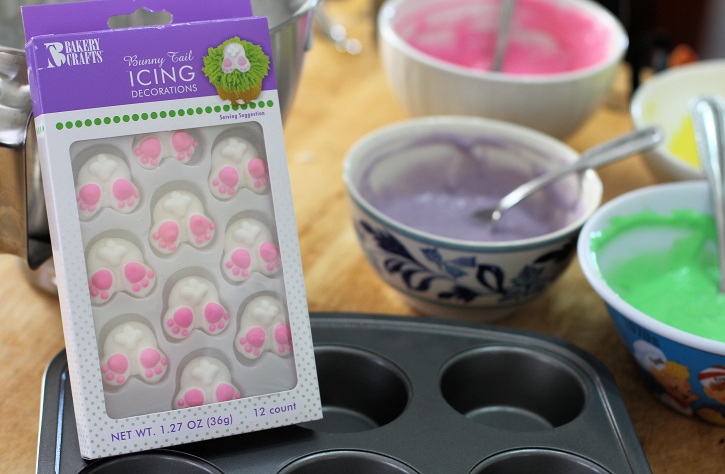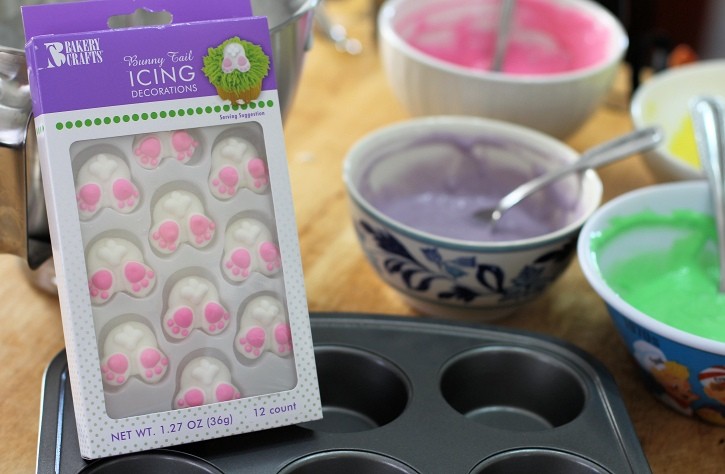 My secret weapons: Bakery Crafts Bunny Tail Icing Decorations, food coloring (preferably gel) and coconut. All can be picked up right at Walmart. The gel color & coconut (along with cake mix and frosting if you need it) can be found in the baking aisle. The adorable Bunny Tail decorations are in the seasonal aisle with the rest of the Easter decorations. Grab a bag of jelly beans there too.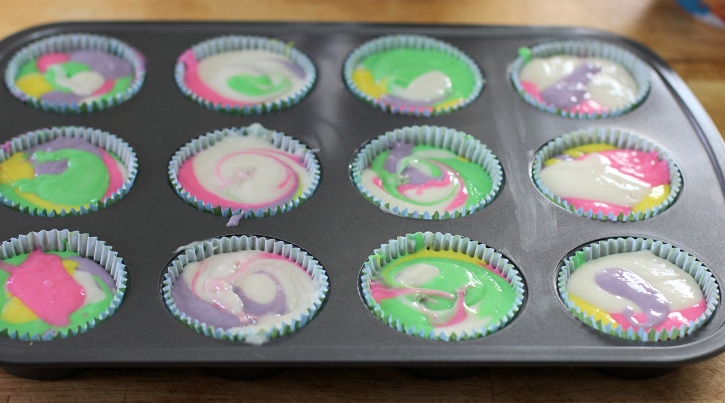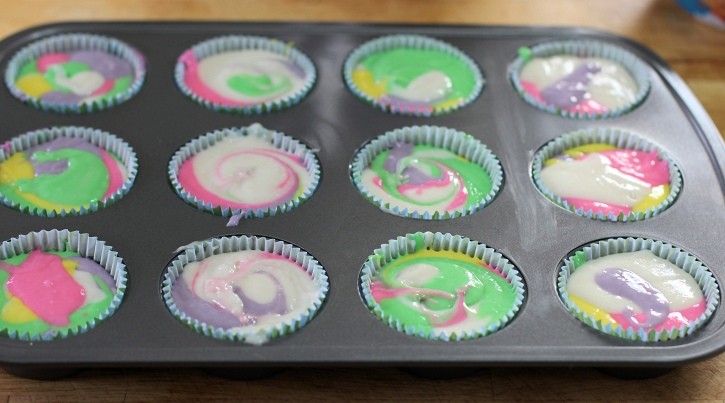 Either boxed white cake mix or your favorite white cake recipe. Divide and add a couple drops of dye to each. Mix, then drop spoonfuls of each color into each cupcake liner.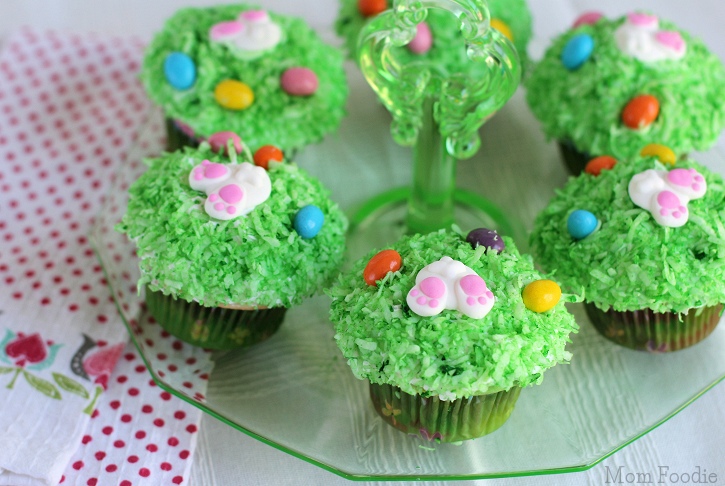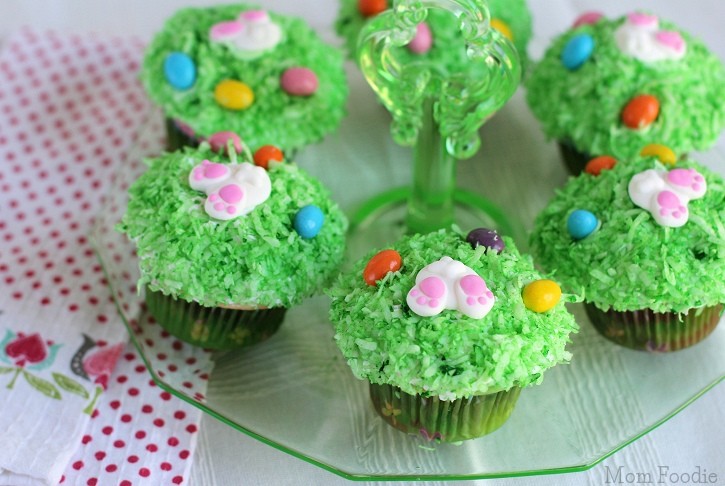 Add a few drops of green food dye to white frosting, then spread it evenly over top of each cupcake. Add a couple drops of food coloring to sweetened shredded coconut, stir well and sprinkle on top for grass. Put a little dollop of frosting on the back of each bunny tail decoration and adhere to top of cupcakes. Use frosting to add some jelly beans to look like eggs he dropped jumping into the hole.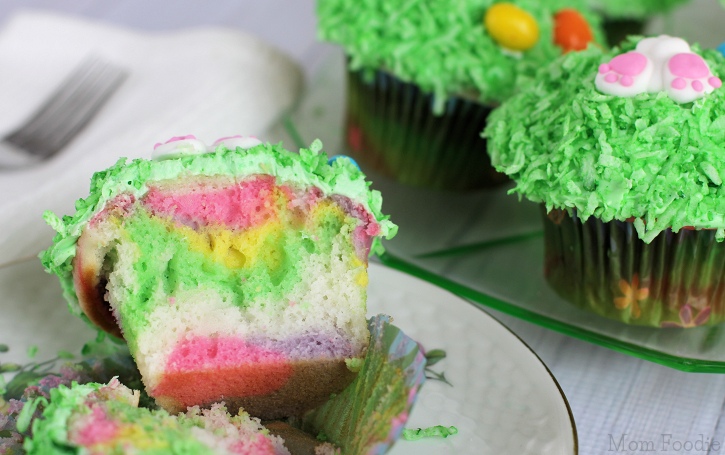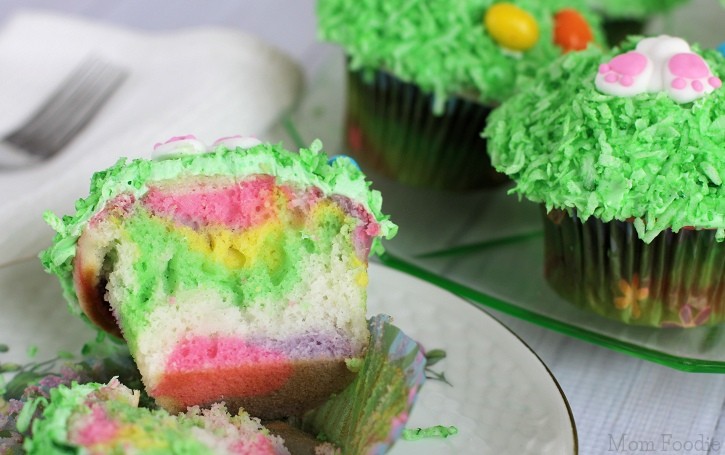 In addition to the Bunny Tail decorations, Walmart also carries these Bakery Crafts Easter decorating kits:
Easter Bunny Cookie Cupcake Decorating Kit: This kit combines a cookie and a cupcake to make an adorable Easter Bunny! Includes: (1) Cookie Cutter, Cupcake Liners, Candy Decorations, and (2) Tubes of Icing.
Hatching Chick Cookie Cupcake Decoration Kit: This kit combines a cookie and a cupcake to make a cute Hatching Chick! Includes: (1) Cookie Cutter, Cupcake Liners, Candy Decorations, and (2) Tubes of Icing.
Easter Cake Decoration Kit: Perfect for finishing off Easter themed Cupcakes or Cakes! Includes: (1) Banner and (3) Easter Themed Picks.
To find out more about Bakery Crafts, Like Bakery Crafts on Facebook and Check out Bakery Crafts on Pinterest.