If you are trying to figure out how to reverse adrenal fatigue, you are far from alone. Millions of people around the globe today endure chronic fatigue, and while the condition itself is multifaceted, the key cause behind it is adrenal fatigue.
Chronic stress and many other lifestyle factors affect the adrenal glands which are concerned with the regulation of energy levels, and when they're not right, it results in adrenal fatigue. The good news is there is much you can do to help reduce adrenal fatigue naturally.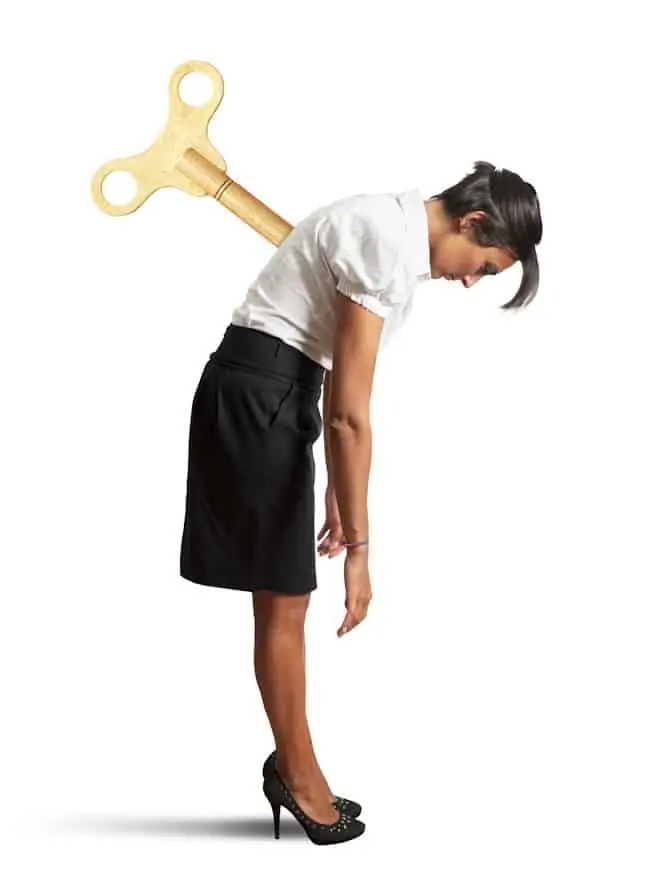 If you too, wake up feeling exhausted everyday, and find yourself just dragging and getting work done, here's some help. Keep reading to discover 7 powerful ways you can actually reverse adrenal fatigue.
... and no, drinking all that coffee is not the answer.
Tips to Reverse Adrenal Fatigue
Here are a few simple tips to help reverse adrenal fatigue.
Choose the Right Proteins
Protein is an important part of your diet no doubt, but choosing the right proteins is what matters even more. Include more of nutrient dense protein sources like oysters, grass-fed meat and turkey in your diet. These foods contain a good amount of other essential nutrients including choline, B vitamins, tryptophan, zinc and copper, all of which are known to help you feel better and are associated with mood regulation.
Stay Hydrated
Balancing your hormonal system is the key to reversing adrenal fatigue, and the simplest way to do that is to drink more water and stay hydrated. Drinking enough water will reduce your body's stress response and ensure that it is in a state of rest. Start your day with a glass of water and make sure you keep your intake up throughout the day.
Try adding Spa Water if plain water is not your thing.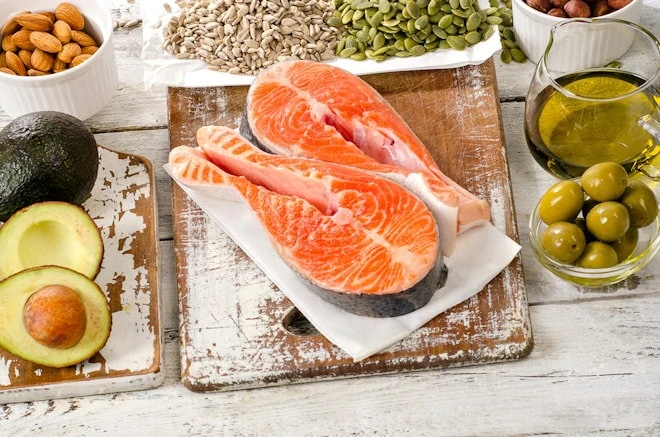 Opt For Healthy Fats
Including more of healthy fat sources in your diet is another great way to reverse adrenal fatigue and feel more energetic and happy. Coconut oil, avocados and avocado oil, fatty fish are all excellent choices and have also been found to help reduce inflammation in the body and boost brain function.
Try my Blackened Salmon or my Roasted Carrot, Avocado and Black Bean salad. They are both get sources of healthy fats.
Add More Greens
Green veggies should make for a good portion of your plate everyday, and if it isn't, now's the time to do it. Swiss chard, spinach and asparagus in particular are the best, and adding them to your diet can give your body a good dose of magnesium and B vitamins which help boost hormonal health and thereby, reduce adrenal fatigue. Broccoli Rabe is also an excellent choice.
Practice Deep Breathing
Managing stress is hugely important in battling adrenal fatigue since the stress hormone cortisol is released by the adrenals, and a huge part of the problem.
Deep breathing actually works like magic when it comes to lowering your stress levels and helping you feel calm and relaxed, not to mention boosting your energy levels as well.
Several times throughout your day, make it a conscious effort to breathe more deeply and improve your posture too. Many health tracking watches such as Fitbit have built in tools to aid you in learning to calm yourself by giving you direct data.
Healthier Drink Choices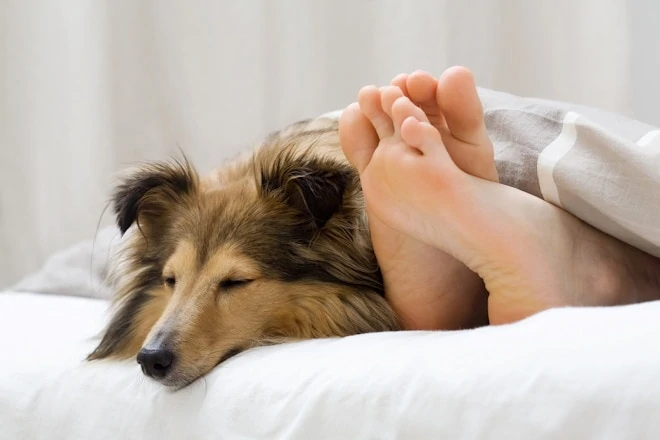 Focus on Sleep
One of the simplest ways to reverse adrenal fatigue and wake up feeling energetic and active is to focus on your sleep. Stay committed to getting at least 8 hours of sleep on a daily basis, no matter what. If you're having trouble sleeping, use natural sleep aids; soothing essential oils such as lavender essential oil or drinking chamomile tea to soothe are good choices.
Get Out
Spending time outdoors in touch with nature is a great way to ground your body. Walking barefoot on the ground can have a magical effect on you, and can dramatically lower stress levels and get your energy levels up. Plus, a little exposure to natural light doesn't hurt- it only helps make you feel better in more ways than one.
Healthier Drink Choices
While drinking large amounts of coffee may seem like a handy solution, it isn't. Coffee is dehydrating and you will crash from it. Try a few All Natural Energy Drinks geared toward improving your overall nutrition, rather than a quick empty energy boost.