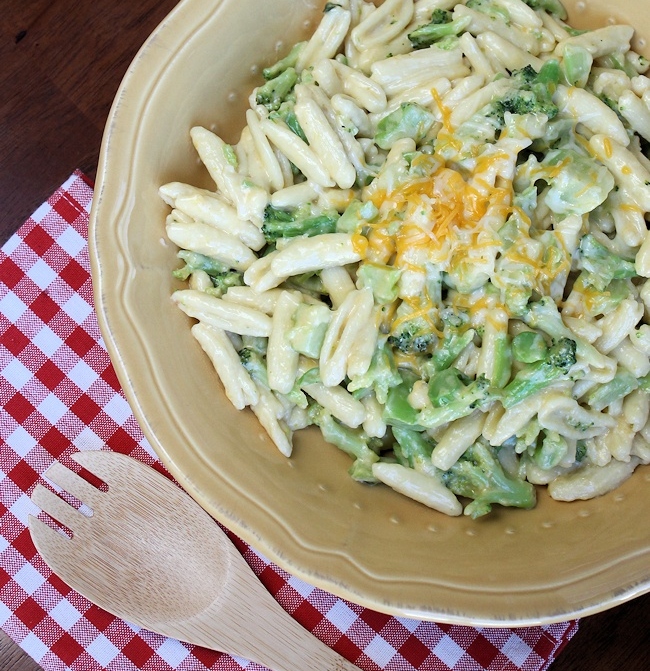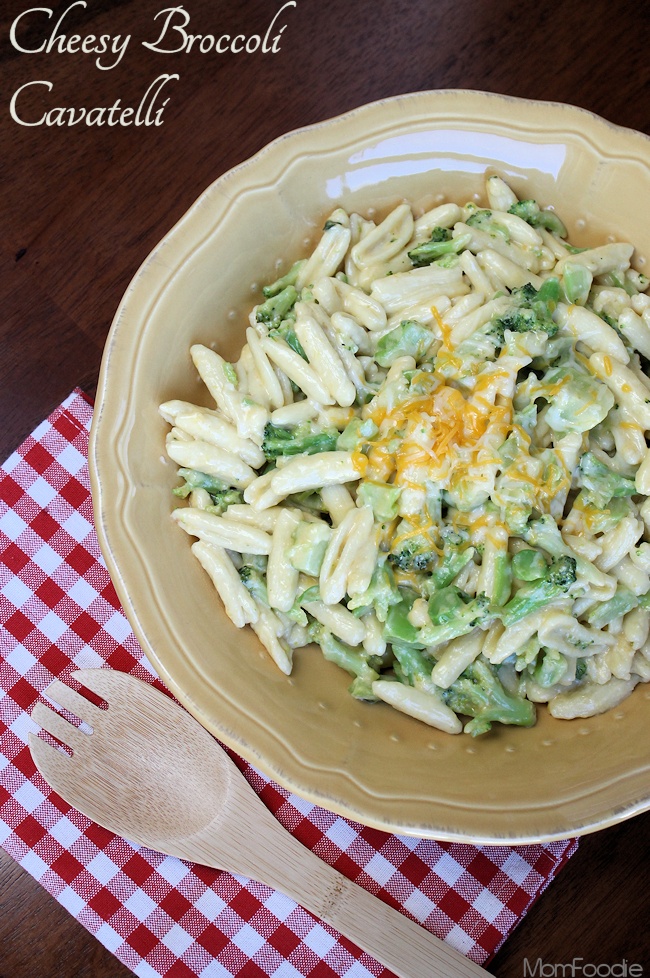 This Easy Cheesy Broccoli Cavatelli recipe is one of my go-to comfort foods.  I have lived in Rhode Island all my life, and we have a thriving Italian culinary culture around here.  Although I don't have a drop of Italian in me, most of us in this area, sort of gain a little through proximity, so Cavatelli is standard fare.  If you are not familiar with this pasta, it is made with ricotta cheese right in the dough & the shape is sort of like a chubby canoe or taco.  It is a heavy pasta and great for cradling sauce in the fold.
Here the Cavatelli is teamed with broccoli and a creamy cheese sauce seasoned with garlic.  It's a quick hearty meatless meal on it's own or serve it along with some grilled or roasted meat.  Just be cautious about having eyes too big for your stomach with this one… I wasn't kidding when I said the Cavatelli is filling.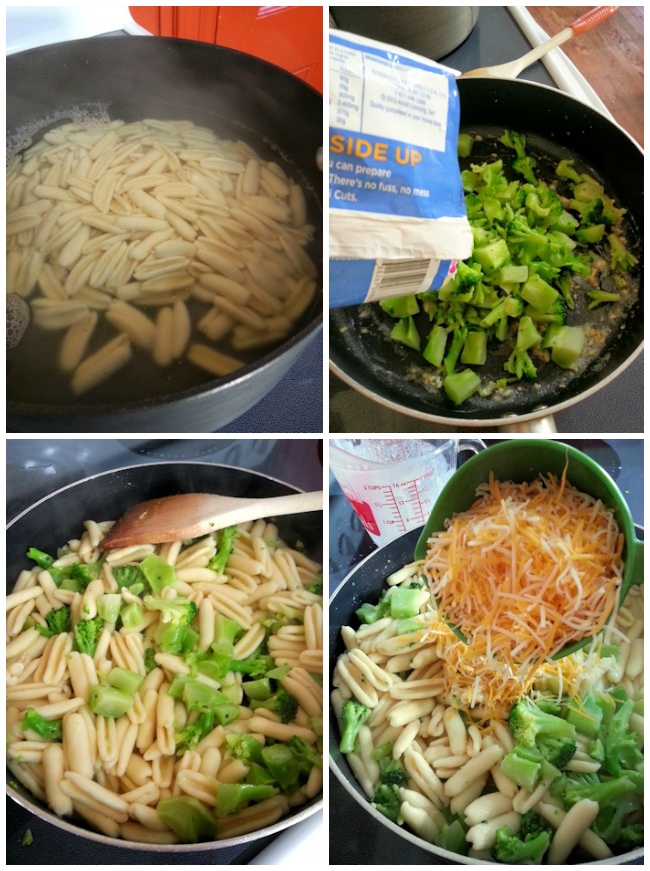 Print
Cheesy Broccoli Cavatelli Recipe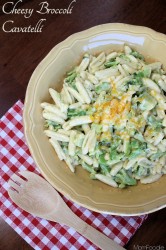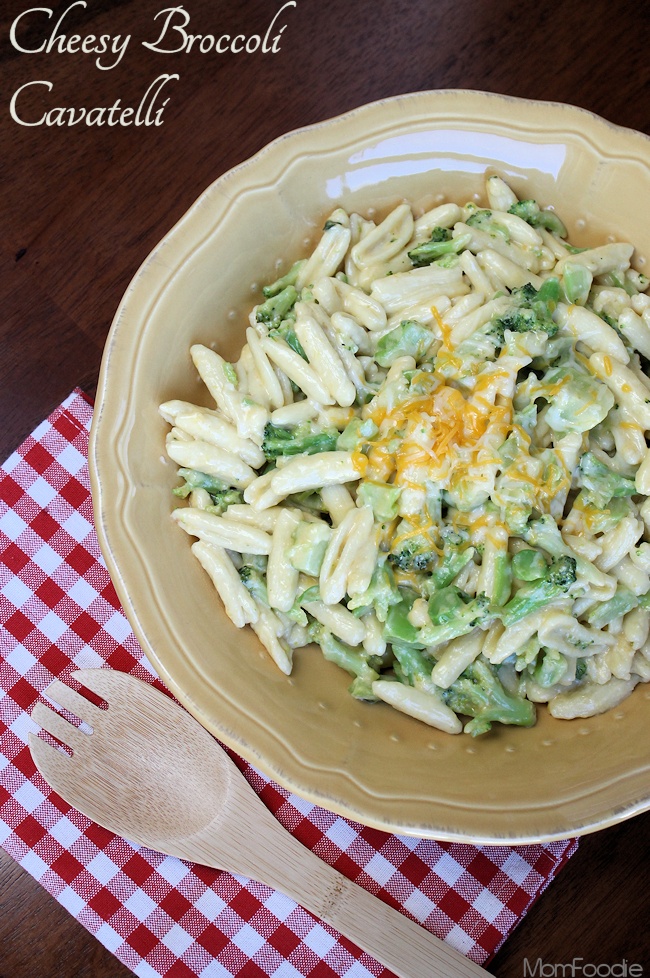 Author:

Robin Gagnon

Prep Time:

7 mins

Cook Time:

20 mins

Total Time:

27 minutes

Yield:

6
Ingredients
1 pound of frozen cavatelli
12 oz steamer bag of frozen broccoli
1 tbs butter
1 clove of garlic minced
1/2 cup chicken stock
2 tbs heavy cream
1 cup of shredded cheddar (plus a little to sprinkle on top)
1/4 cup grated Parmesan cheese
Instructions
Boil cavatelli until a little underdone.
Microwave the broccoli until just thawed (about 1/2 the suggested time).
While broccoli is thawing, melt butter in large skillet over medium heat. Add garlic and saute until cooked through.
Add broccoli and saute 1 minute, then add stock and cream. Simmer about 5 minutes, then shut off burner & add cheeses, stir until smooth, then add cavatelli.
Sprinkle on some more cheese to serve.