I've partnered with Chick-fil-A to create this post! Enjoy!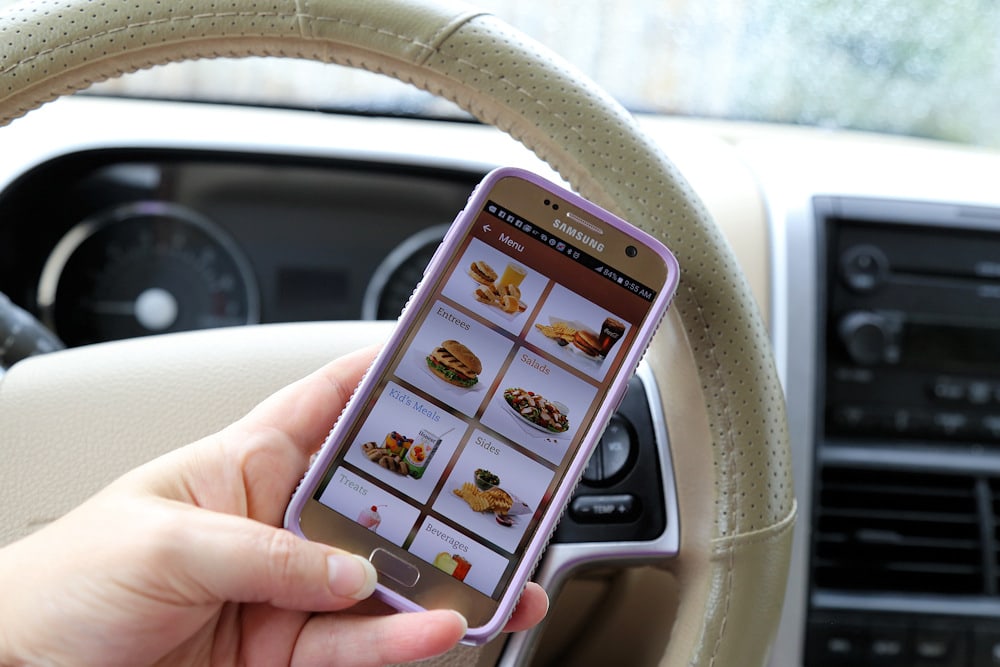 Like many of you, I find the back-to-school season rather hectic. To add to the craziness, as many of you know, my little girl is non-verbal due to autism. This makes popping into a restaurant or drive-thru to get a quick meal while on the run a little more challenging. This is why I am a little extra excited about the Chick-fil-A One mobile app.  You see, not only does it provide the convenience of both ordering and paying right off my phone with all the customizations I want, and cutting out the wait (every parent who has had a hungry child meltdown will appreciate that), but she can actually order what she wants on it.
I'll speak a little more on the general features and benefits of the app a bit later.  I want to tell you about how this app can help disabled children and adults (as well as younger children), order their own food.
The Chick-fil-A One App as an Adaptive Device
Typically, determining what my non-verbal daughter wants to eat at a restaurant is determined by me labeling two or three of my fingers as menu items that she is likely to want and having her select one.  It is not an ideal method, but she has struggled with utilizing speech creation programs effectively, so I don't drag her iPad out with us. We just make due.  To be honest, I had no idea when I downloaded the Chick-fil-A mobile app that she would use it as well as she has.  I just thought it would be a good way to avoid meltdowns associated with waiting when she is hungry.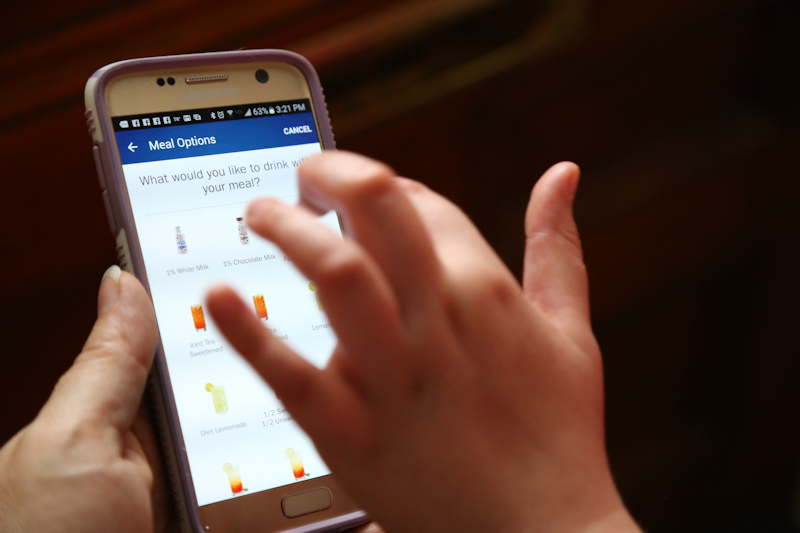 After starting the order, I simply asked her to pick her meal. I did need to click on the selection buttons for her to pull up the sides and beverage options, but the screens each had clear images and text describing each item.  All she had to do was tap her choices.
Granted she picked items pretty typical for her, but she was excited that she was able to select her order herself, without me just giving her limited options. While I did help her with the process, I could certainly see her being able to do this herself when she is a little older.  The whole process from ordering to mobile payment requires no actual speech.
She was definitely happy to enjoy waffle fries, she'd ordered herself!
Convenience of the Chick-fil-A One Mobile App
This recently available mobile app from Chick-fil-A makes service blazing fast at their restaurants.
Speedy Service
Our order was ready within 2 minutes of us pulling into the parking lot and there was no need to wait in any line. I had selected to pay via credit card right through the app, so I didn't even need to scan anything at the restaurant.
Custom Ordering
Customizing orders is as easy as a quick click and the app remembers what you order, so it is easy to pull up frequently ordered items in a flash. If you have ever forgotten to tell them "hold the mayo" on a fussy family members sandwich, that can really save some grief.
Nutrition & Allergy Info at Your Fingertips
It is very easy to pull up the nutrition and allergy info you need while using the One app.  When viewing a food item, simply click on the three dots in the top right corner, and it will pull up the nutrition data menu.
Getting Treats
Not only is it very convenient to use this mobile ordering app, but Chick-fil-A will give you "treats" when you do. The program surprises you with free food on occasion, based on your previous ordering habits.
Grab the App
The app is available for both Apple and Android phones.  Here are the links where you can grab it.
Bonus!
From Sept. 3 through Sept. 10, all Chick-fil-A One users will be able to claim an offer for a Chick-fil-A breakfast menu item, which they can then redeem between Sept. 3 and Sept. 30. The only requirement is downloading the app, if you are not already an existing user.