This copycat Chik-a-Fil Chicken Salad recipe is packed with yummy flavors. The recipe is incredibly easy to make, and your family will love it.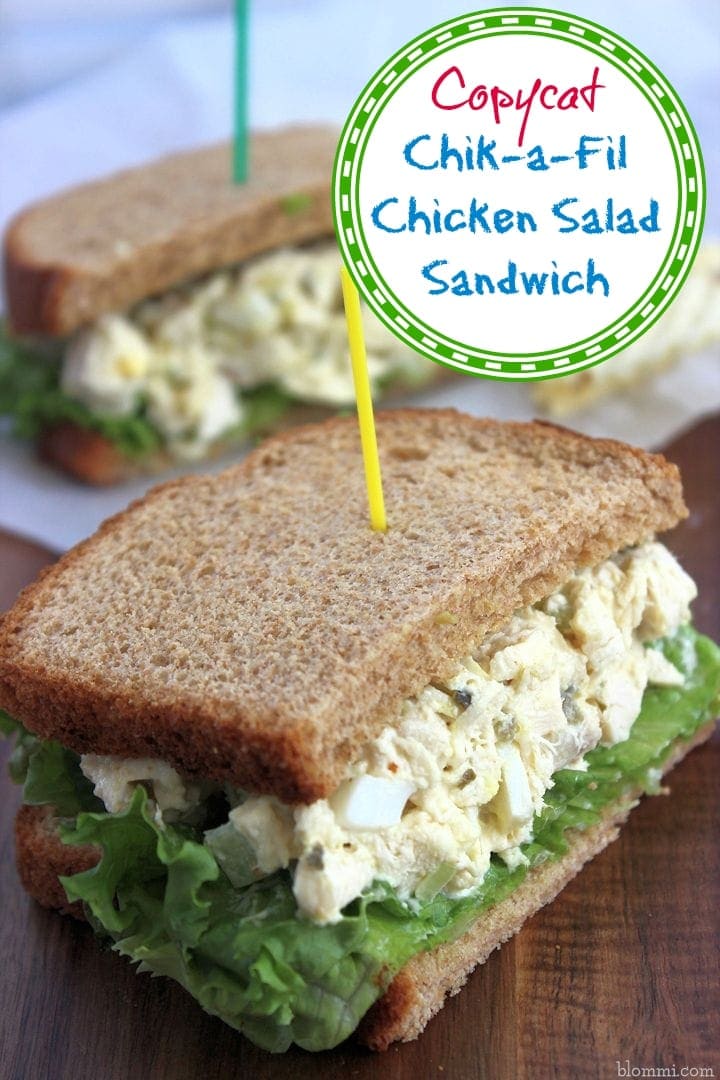 The chicken salad features chopped egg, which may well bring up the what came first the chicken or the egg question for some… well, it could inspire an interesting dinner table conversation with the kids about that topic anyway.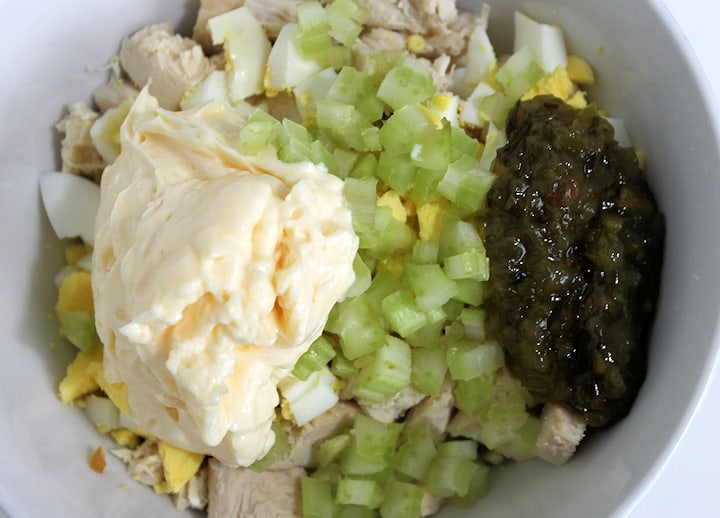 Make your kitchen chopping chores so much easier!
&
Vidalia Chopper Pro Vegetable Chopper by Müeller – Strongest – NO MORE TEARS 30% Heavier Duty Multi Vegetable-Fruit-Cheese-Onion Chopper-Dicer-Kitchen Cutter
Jenaluca Herb Scissors Stainless Steel – Multipurpose Kitchen Shear with 5 Blades and Cover with Cleaning Comb
Make a batch of these knockoff Chik-a-Fil Chicken Salad Sandwiches this afternoon, and serve along with some chips and maybe even a Copycat Wendy's Frosty. The lure of drive thru food may fade a bit, if they can get these right at home. The switch could save you some serious money over time, and it is always nice to know what is in your family's food.
Without further ado, here is the copycat Chik-a-Fil Chicken Salad recipe. Enjoy.
Print
Copycat Chik-a-Fil Chicken Salad Recipe (Sandwich Recipe)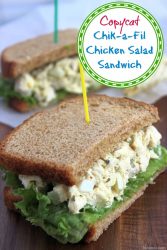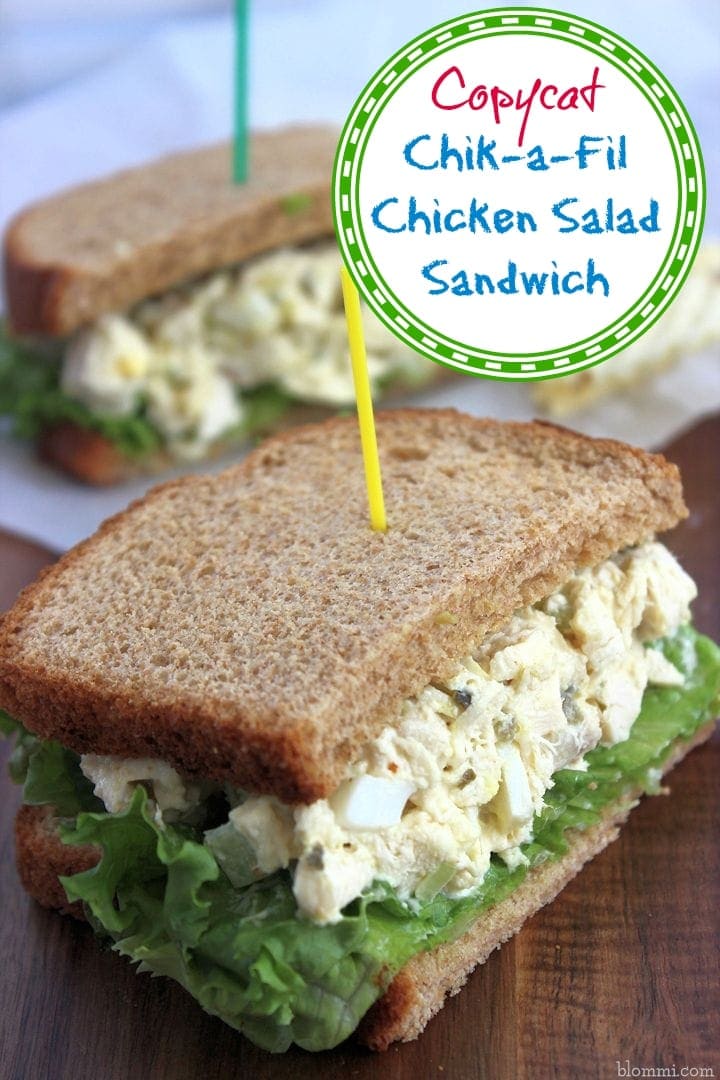 Easy to make copycat of the Chik-a-fil Chicken Salad recipe. Served on whole wheat toast & lettuce.
Author:

Robin Gagnon

Prep Time:

5 mins

Cook Time:

3 mins

Total Time:

8 minutes

Yield:

4

Category:

Sandwich
Ingredients
2 cups leftover cooked whitemeat chicken, chopped
1/3 cup celery, chopped
1 hard boiled egg, chopped
1/4 cup sweet pickle relish
3/4 cup mayonnaise
salt and pepper to taste
8 slices whole wheat bread
loose leaf lettuce
Instructions
Mix together the chicken, celery, egg, mayonnaise, relish, salt and pepper.
Toast bread and top half with lettuce.
Spread 1/4 of the copycat chicken salad over each, and top with remaining toast slices.
Notes
*if you are found of eggs, use two
*some like to add a little sugar (around a 1/4 tsp)
Copycat Recipe cookbooks