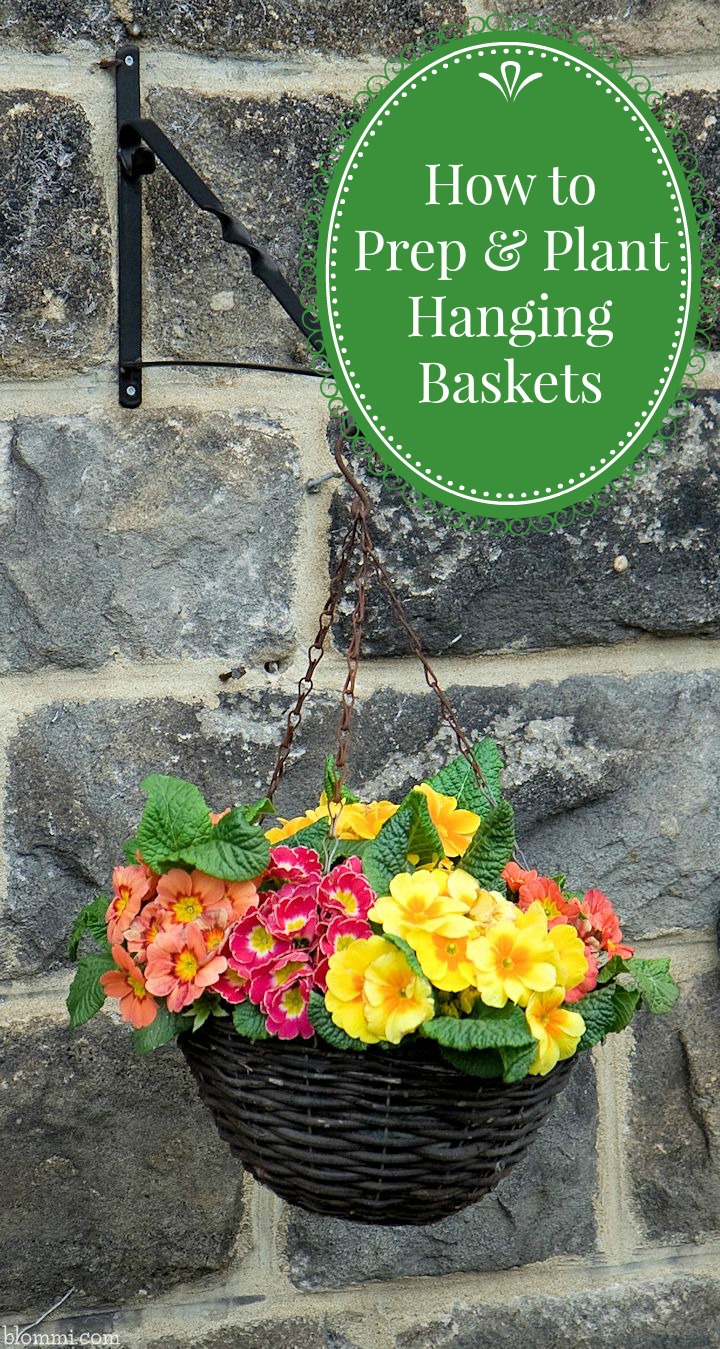 Adding a hanging basket to your outside living room, porch or along the front of your home is a fabulous way to extend the garden. The work that goes into the prep and planting for hanging baskets is fairly simple and you can put together several in a day so that you always have something occupying various corners. Growing plants in hanging baskets requires a few extra touches to ensure that the plants thrive and fill the basket in a way that is stylish and graceful.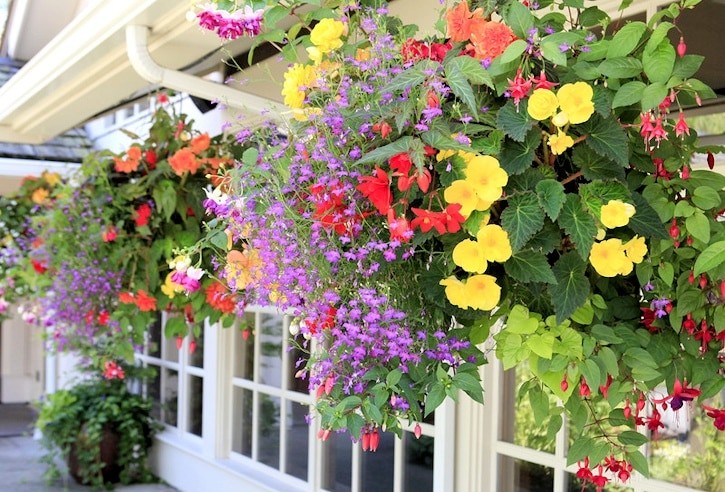 How to Prep and Plant Hanging Baskets
Use these tips to prep and plant hanging baskets according to the spot you will be placing them and the plants that you want to grow.
Determine Space for Hanging Basket
The first step to prepping and planting hanging baskets
is to determine where you will be hanging your basket. Planters can be situated in any light situations from full sun to partial sun to shade. As soon as you know what type of sunlight an area is receiving, you can choose your plants and then prep the basket for those flowers.
Choosing Hanging Basket Plants
Now that you know what kind of light your basket is going to be hanging in, select plants that will be able to thrive, not just survive, in those growing conditions. Think about the size of the basket and how you want the basket arrangement to appear from different angles. Choose a trailing plant, something floral that will add a pop of color and an upright or bushy plant that can be added to the center of the basket. Think about using an anchor flower, around which your other selections will be situated.
 Accmor Plant Hanger 4 Legs 3.3ft with Beads and Ring - Strong Handmade Jute Indoor Outdoor Patio Deck Ceiling Plant Holder for Round & Square Pots - Retro Feeling & Unmatched Finesse(2 Pack)
 14" Resin Woven Hanging Basket, Natural Wicker, 6/cs
 H Potter Hanging Patio Garden Planter Basket
 Exotic Elegance Set of 2 Garden Decorative 4 ½" Coconut Shell Hanging Planter Pot (Size M).
Prepping the Basket for Planting
Prepping you basket for planting is important because it will give your flowers the stable home that they are going to require for several months. If their needs are not met, baskets can be an entire failure, or simply create a mess in the area over which they are hanging. Add a sturdy coco fiber lining
to the frame of your basket, fill this halfway with soil and then top off with timed release plant fertilizer
to feed your plants during the long growing season.
Plant the Hanging Basket
Thinking first of your anchor plant, place the tallest, busiest or colorful plant in the center. Any short growing or trailing plants should be added around the perimeter of the anchor plant to sort of frame it. Three to four plants per basket is plenty, they might be small to start with but they fill in fast (see my article on the Thriller, Filler, Spiller Container garden technique for additional information on selecting plants for containers). Add additional soil around the root balls of the plants, leaving a clear divide between the soil and the coco liner.
Continued Care for Hanging Baskets
Your hanging basket is going to need continuous care during the summer months because it is in such a unique growing situation. Plants need to be pruned so that they do not begin to overtake other flowers in the basket. Additionally, halfway through the summer growing season, additional plant food
or a bloom booster
should be introduced to lengthen the longevity of your plants.
More Gardening Fun!
How to Welcome Beneficial Wildlife to Your Garden
Best Roses to Use in an Archway or Trellis
What To Compost and What Not to Compost