This Sesame Eggplant is a fun twist on baba ganoush, but served as a vegan entree.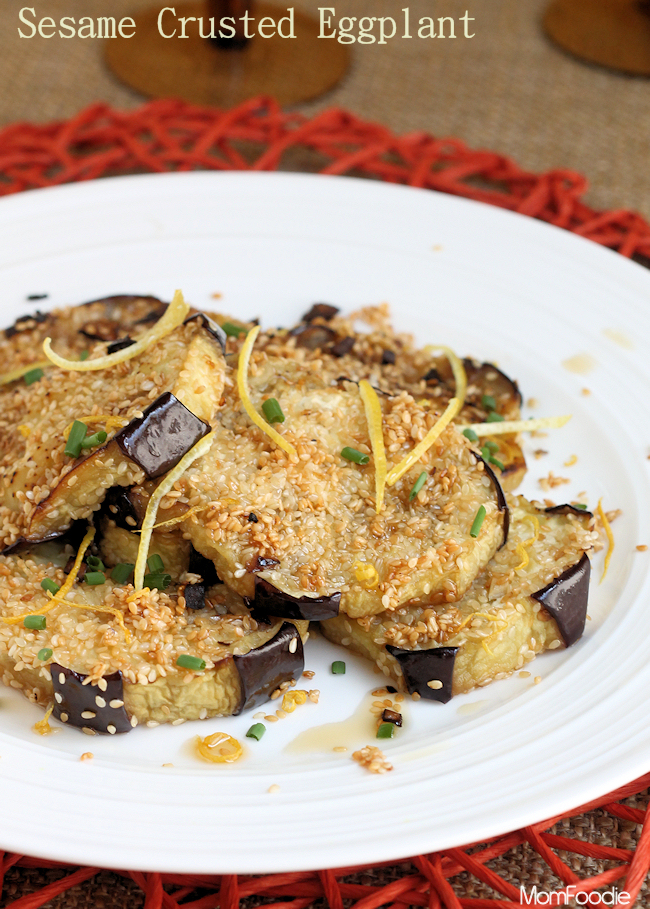 I wanted to do a little something different with my eggplant this time.  Sesame Crusted Eggplant with Lemon and Garlic is what I came up with.  I guess you could say it is sort of a cutlet form of baba ganoush, but obviously the results are quite different, hence  baba ga"not".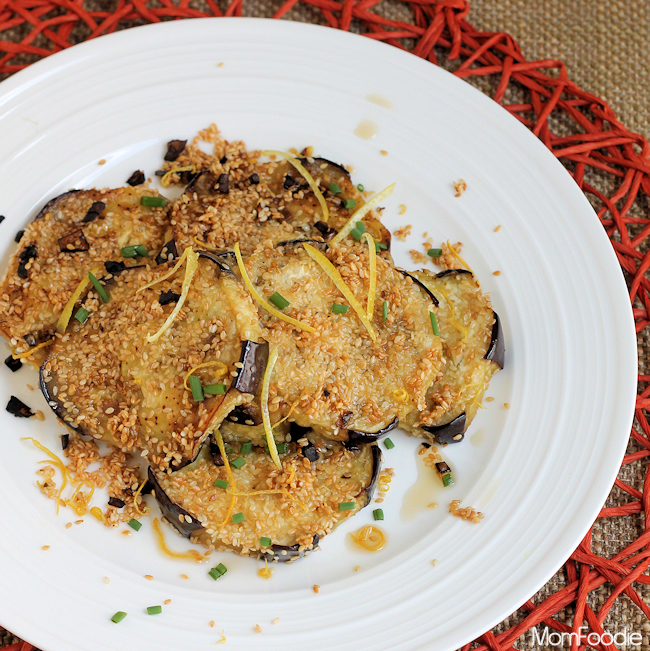 The recipe is really quite simple, and although the sesame seeds do end out creating almost a form of breading, they are merely sprinkled on the top.  Through the roasting process they end out adhering to the eggplant, and provide a fun texture to the dish.
If you like this, check out my Grilled Eggplant Parmesan and Roasted Carrot Hummus.