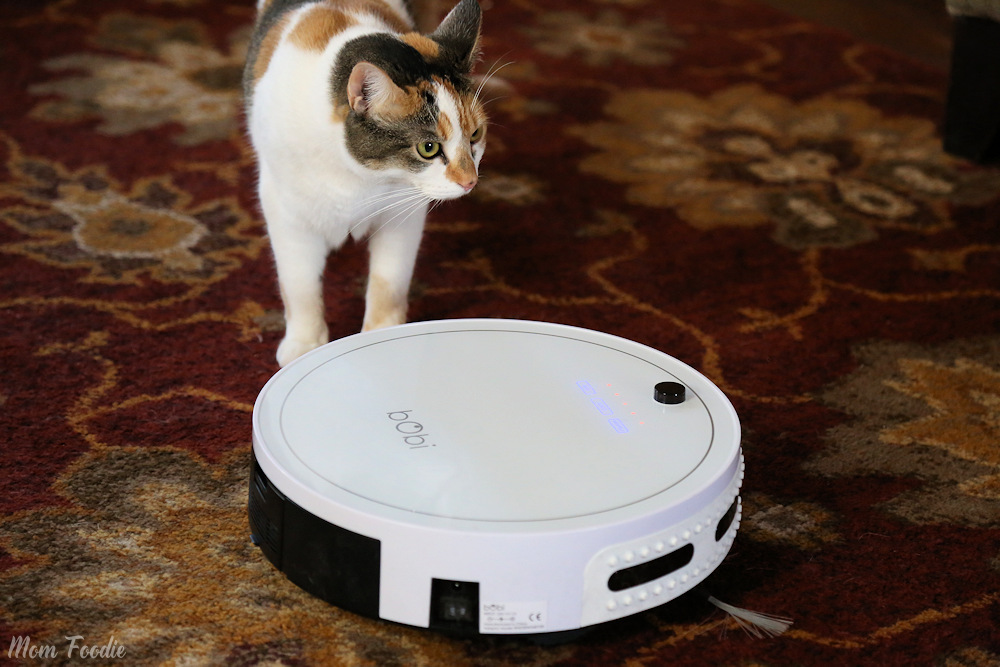 I was recently sent a bObi Classic robotic vacuum from Bobsweep to try out in my home. While our dog passed away a few years ago, we adopted two kittens Kiki and Frisky two summers ago. So dog hair has simply been replaced by cat hair.  My daughter and I are no slouches in the mess making department either, so I knew bObi would be getting herself quite a workout in our house.
She has done very well in her task of cleaning up after us.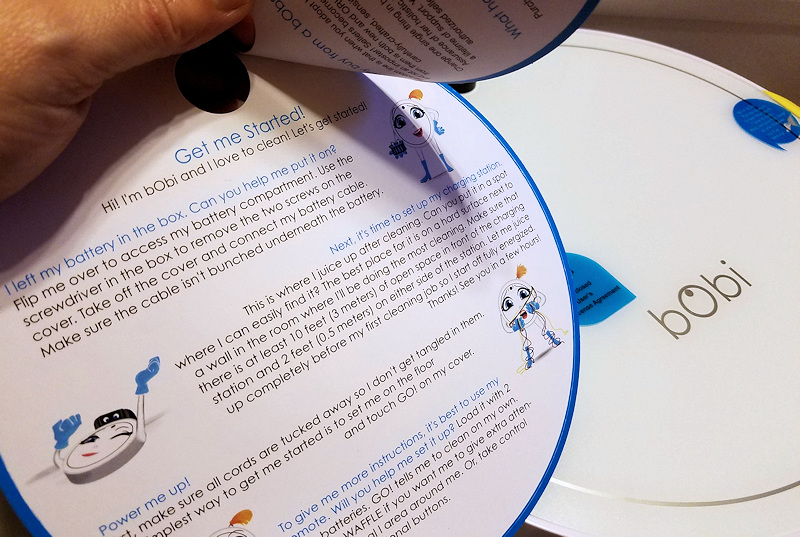 Of course, since I have the patience of a gnat, I wasn't keen on going through the instruction booklet.  No problem, bObsweep included a quick set up guide right on the vacuum. I had bObi set up on the charger in no time and soon she was hard at work.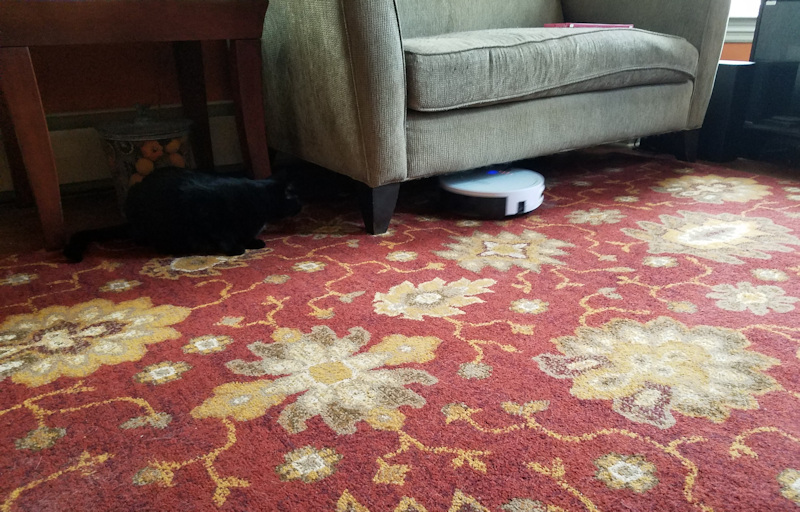 Not only do I not have to push a vacuum around now that bObi has taken over, but she gets right under the couch too.  No dragging the couches out to get under there. I've got to say, bObi is pretty smart as well.  She has been learning the layout of the rooms she has been assigned.  I noticed her starting to avoid bumping into things on just her second day on the job!
In addition to the Classic model we reviewed in our home bObSweep makes several other models, including some designed for dealing with heavier pet hair.
Get more information on the bObi Classic robotic vacuum on the www.bobsweep.com website. Check out the bObSweep Facebook page too.
In the meantime her are a couple cute videos of our scaredy cats meeting bObi.  Usually, our black cat is the more timid one, but she was braver when it came to the robotic vacuum. Frisky, our calico won't go near bObi unless she is off.