This festive Eggnog Whipped Whipped Cream is the perfect topping for your holiday desserts!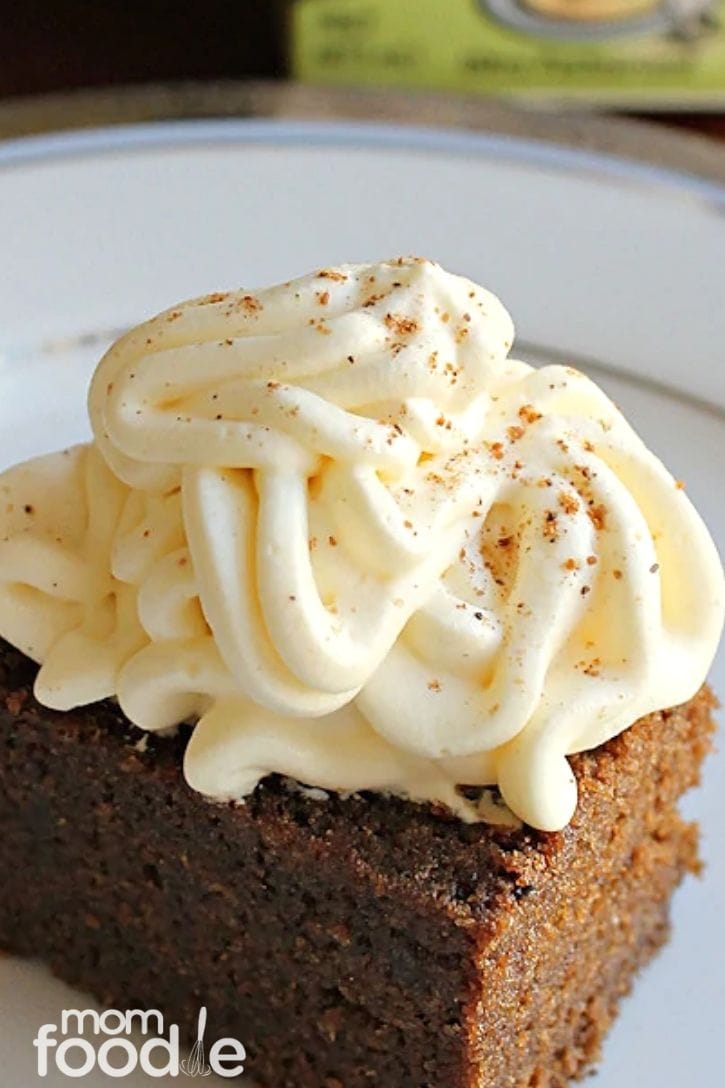 Today is all about whipped cream, Eggnog Whipped Cream to be exact. I made it for the first time last year, and loved the subtle holiday touch it added to desserts.
Unlike other eggnog whipped cream recipes, I don't use eggnog, rather I "noggify" the cream before whipping. By adding the flavors present in eggnog, instead of trying to overcome the thinner dairy products used in nog, the result is a more sturdy whipped cream, which is pipeable and holds together in desserts.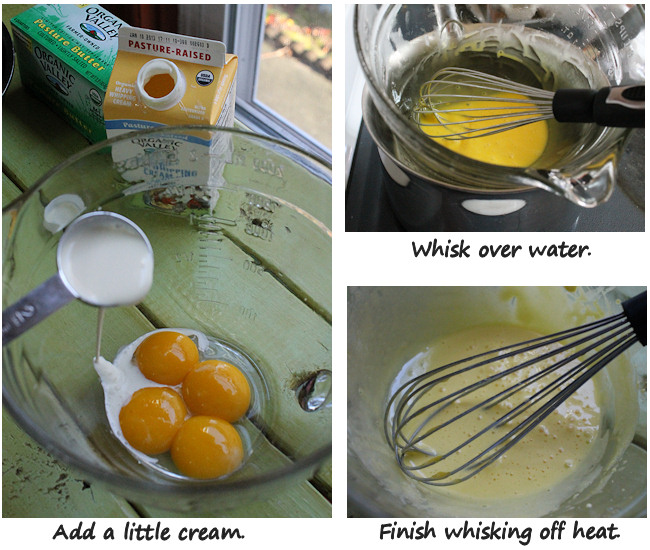 You start by tempering the egg yolks, just as you would when making a curd. Beat the yolks in a double boiler with just a little cream This will pasteurize the egg while not solidifying it.


Mix in the other ingredients, then pour into a frozen mixing bowl to beat the mixture.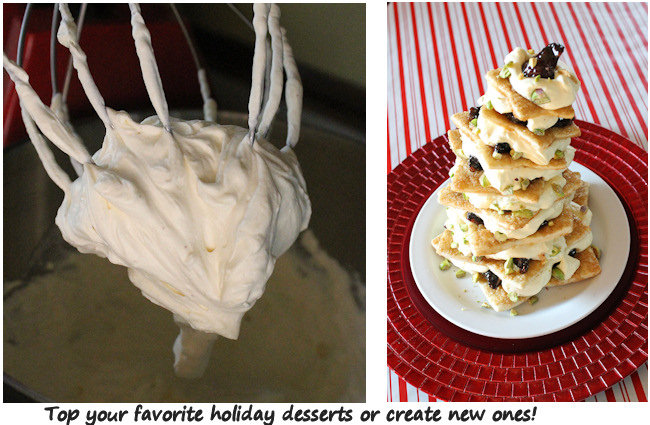 When nice peaks form the eggnog whipped cream is ready to enjoy. Use promptly or cover and refrigerate for later use.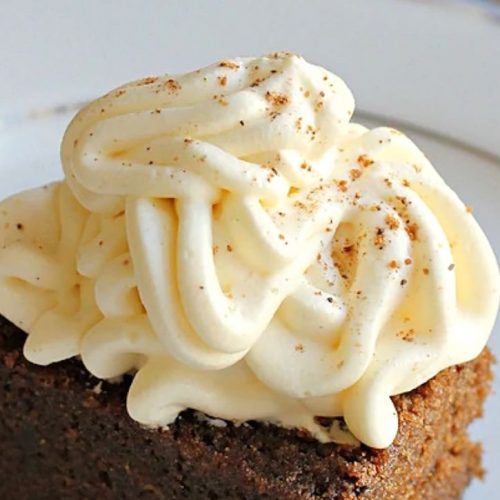 Ingredients
yolks from 4 large eggs

1

tsp

vanilla extract

2

cups

heavy cream

1/2

tsp

nutmeg

or 1/.4 tsp each nutmeg and cinnamon

2 1/2

tbs

sugar
Instructions
Put your mixing bowl and beater(s) into freezer.

Set up a double boiler and bring water to boil. If you are like me and don't have one, find a pan and heat safe bowl combination that will work, you won't need a deeply submerged area. This is for a gentle cooking of the yolks. The process both thickens them and makes them safer for use on items like desserts which may sit out a little while.

Put the 4 yolks in top pan of double boiler (or your bowl in impromptu set up), add vanilla and 2 tbs. of the heavy cream.

Shut off burner, and start whipping yolks over water bath. Whip briskly, and pretty much continuously, until the yolks lighten a bit and slightly thicken. Remove from water, to start cooling, but continue whisking for about another minute, then place in refrigerator or freezer.

Check and re-whisk in a few minutes, if not cold yet do it again in a couple more minutes.

Once the yolks are cold, whisk in the sugar, nutmeg and rest of cream, then pour into frozen mixing bowl.

Beat on low-med until froth starts, turn up to medium. Once cream starts to thicken turn up to high. As soon as you see cream start to fold on itself, start checking stiffness. You do not want to over beat, as cream will start to clump and be ruined. Hand whisk toward the end of beating if you are unsure, you are much less likely to ruin the batch that way.

Promptly use or refrigerate.
Nutrition
Calories:
55
kcal
|
Carbohydrates:
1
g
|
Protein:
1
g
|
Fat:
6
g
|
Saturated Fat:
3
g
|
Cholesterol:
20
mg
|
Sodium:
6
mg
|
Potassium:
11
mg
|
Sugar:
1
g
|
Vitamin A:
219
IU
|
Vitamin C:
1
mg
|
Calcium:
10
mg