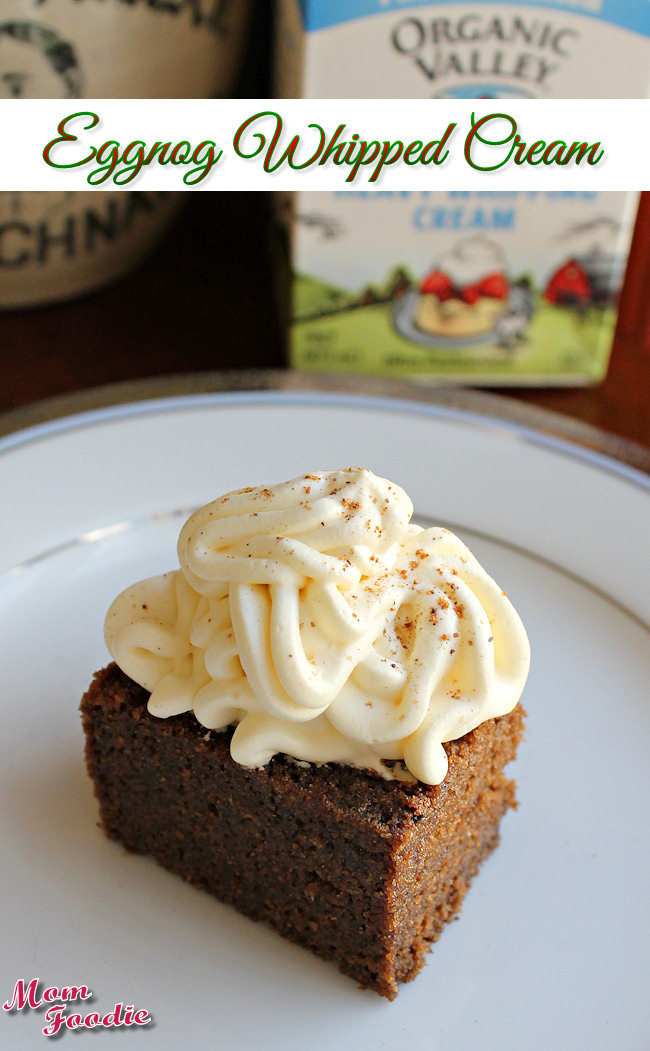 I am sometimes guilty of throwing a few too many things into a recipe, but some ingredients call for more respect than that.  They deserve to stand less encumbered, and be showcased in their own right. I've found this to be the case with the organic dairy products I've tried from Organic Valley.
Organic Valley is a farmer owned cooperative.  It's 1600 members are independent-minded family farms who take pride in what they produce,.  Rather than being taken over by large corporations, like so many farms have been, these farmers banded together and created their own brand.  Each farm has a vote.  The cooperative is an example of true democracy in action, from genuine salt of the earth Americans.
As an uprooted country girl, who now lives in an urban area, this brand and what it stands for has special appeal to me, but in the end quality is what will make me a loyal customer.  The quality is there.  I was particularly impressed with the Pasture Butter, which is only available for a limited time each year.  This butter is made only from the milk  of spring and summer pastured cows.  I has a higher butterfat content and more beneficial fatty acids, but what I love about it are the sweet grassy notes it has when warm, sort of like a hint of clover.  You just don't get that in standard mass production butter, but enough about butter, that went into a pie crust, for a dessert I'll be telling you about in a couple days.  Today is all about whipped cream, Eggnog Whipped Cream to be exact.
I made this for the first time last year, and loved the subtle festive touch it added to desserts.  Unlike other eggnog whipped cream recipes, I don't use eggnog, rather I "noggify" the cream before whipping.  By adding the flavors present in eggnog, instead of trying to overcome the thinner dairy products used in nog, the result is a more sturdy whipped cream, which is pipable and holds together in desserts.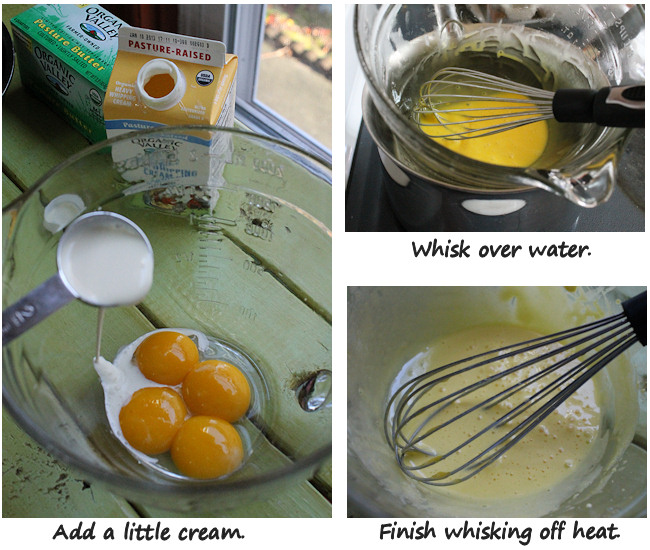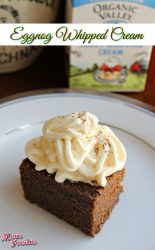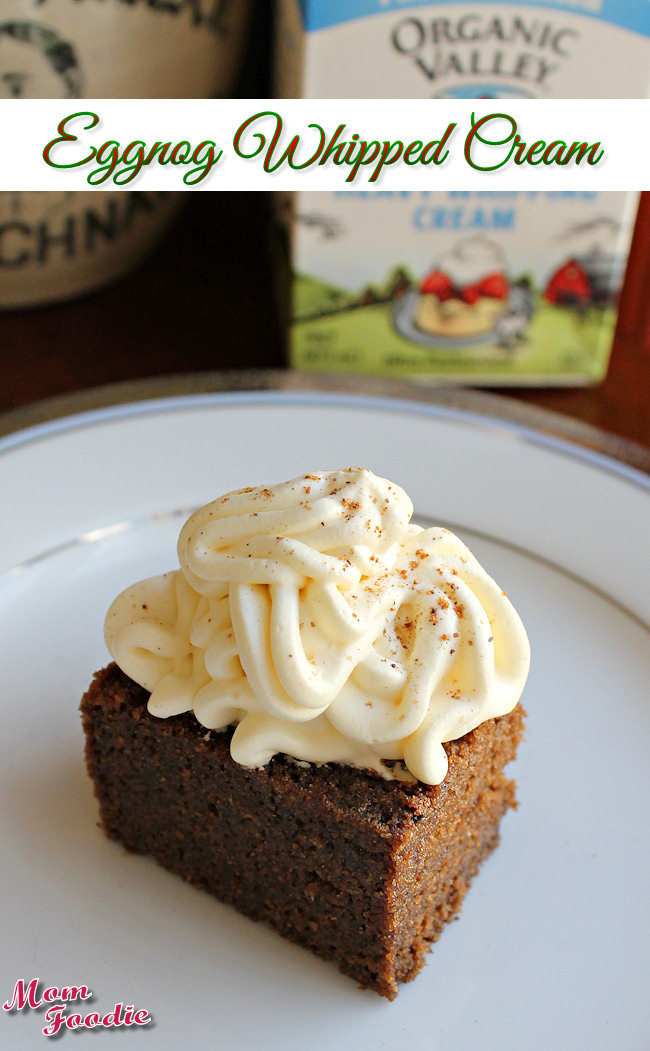 Eggnog Whipped Cream
Ingredients
yolks from 4 large Organic Valley eggs

1

tsp

vanilla extract

2

cups

Organic Valley heavy cream

1/2

tsp

nutmeg

or 1/.4 tsp each nutmeg and cinnamon

2 1/2

tbs

sugar
Instructions
Put your mixing bowl and beater(s) into freezer.

Set up a double boiler and bring water to boil. If you are like me and don't have one, find a pan and heat safe bowl combination that will work, you won't need a deeply submerged area. This is for a gentle cooking of the yolks. The process both thickens them and makes them safer for use on items like desserts which may sit out a little while.

Put the 4 yolks in top pan of double boiler (or your bowl in impromptu set up), add vanilla and 2 tbs. of the heavy cream.

Shut off burner, and start whipping yolks over water bath. Whip briskly, and pretty much continuously, until the yolks lighten a bit and slightly thicken. Remove from water, to start cooling, but continue whisking for about another minute, then place in refrigerator or freezer.

Check and re-whisk in a few minutes, if not cold yet do it again in a couple more minutes.

Once the yolks are cold, whisk in the sugar, nutmeg and rest of cream, then pour into frozen mixing bowl.

Beat on low-med until froth starts, turn up to medium. Once cream starts to thicken turn up to high. As soon as you see cream start to fold on itself, start checking stiffness. You do not want to over beat, as cream will start to clump and be ruined. Hand whisk toward the end of beating if you are unsure, you are much less likely to ruin the batch that way.

Promptly use or refrigerate.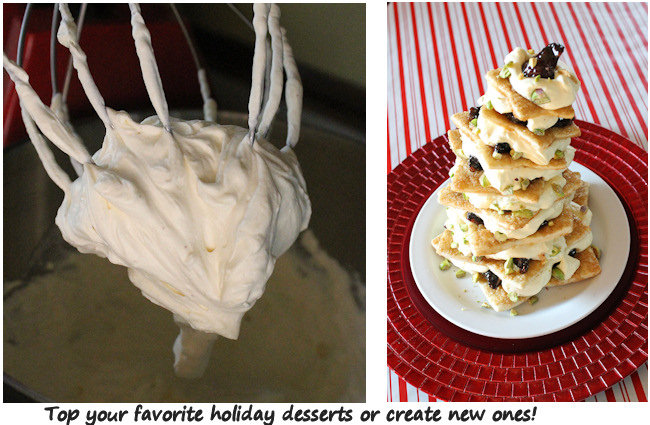 You will be seeing this Eggnog Whipped Cream again very soon, in the recipe for the Christmas tree tower Napoleon style dessert pictured above.  It features that crust I spoke about earlier, which has a surprising special ingredient along with the butter to increase flakiness without adding hydrogenated fats.  So, stay tuned.
In the meantime, stop over and enter the Organic Valley Pasture Perfect Holidays Sweepstakes and you could win up to $12,000 for kitchen appliances, one of five $1,000 gift certificates for cookware, or a weekly drawing for a year of free Organic Valley products.
So what do you want to try?
This is a sponsored post with Brandfluential for Organic Valley. All opinions are my own.