This post brought to you by American Frozen Foods Institute and the Frozen Food Roundtable. All opinions are 100% mine.
Entertaining doesn't have to be hard, it can be easy, but many of us have a tendency to make it complicated.  If you have ever slaved over an array of dishes for a party, only to find yourself too exhausted and frazzled to enjoy the party at all, you really need to consider integrating frozen foods into at least some of your next party spread.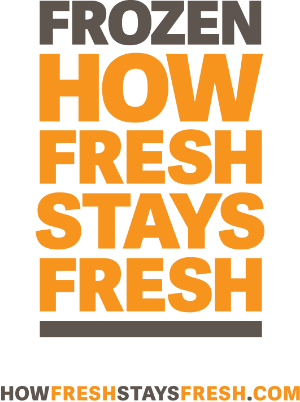 I use a good deal of frozen foods in my home anyway.  To me fresh vs frozen is not really an issue, as the process of freezing (especially with new quick freeze technologies & packaging techniques) locks in the freshness.  The nutrients are suspended, and don't degrade, and flavor remains intact.  Among the benefits of frozen foods , as a single mom with one child, the most helpful is avoidance of spoilage.  I can't tell you how many times I have purchased fresh produce or meats and had to toss them, because we didn't get to them in time (my daughter and I are both fickle eaters).  Having months to get to using an item rather than days is great for both small families and to have on hand for last minute guests.
Using Frozen Foods to Make Entertaining Easy
Now that I've filled you in on the benefits of frozen foods, it's time to share an easy party spread I put together with the help of frozen food items.  It's for a casual Sunday afternoon get together, but would suit many other needs.
Rather than focusing on a main dish, I chose to serve an array of appetizers, hearty tortellini and vegetable soup with freshly baked rolls and a delicious cold dessert.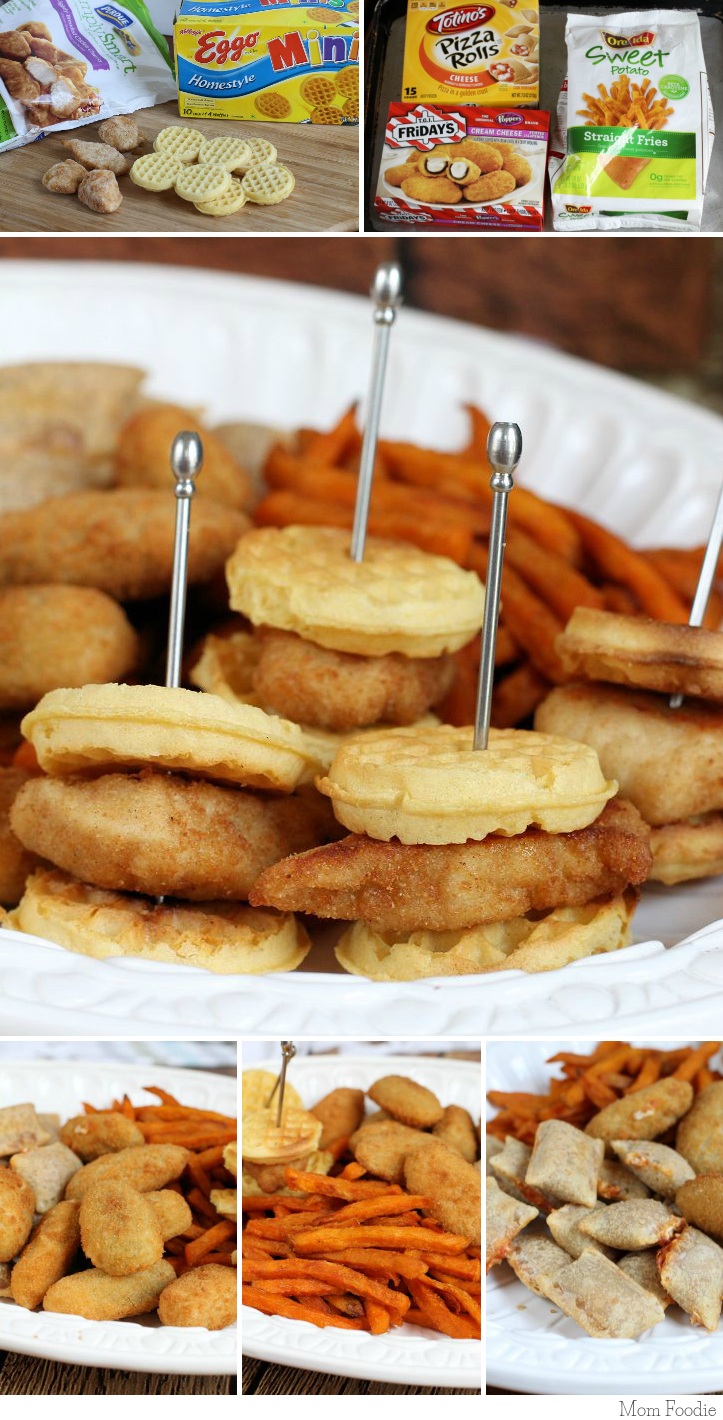 Appetizers in particular were a breeze.  I simple selected a trio of appetizers I knew were popular with my guests, and teamed them up with some quick and easy Chicken & Waffle sliders.  The sliders were made with frozen breaded chicken chunks and mini toaster waffles (serve with drizzled maple syrup or my fave honey mustard dressing).  The great part about frozen is you can buy extra to ensure you have enough for guests, but can save what is not needed for the party.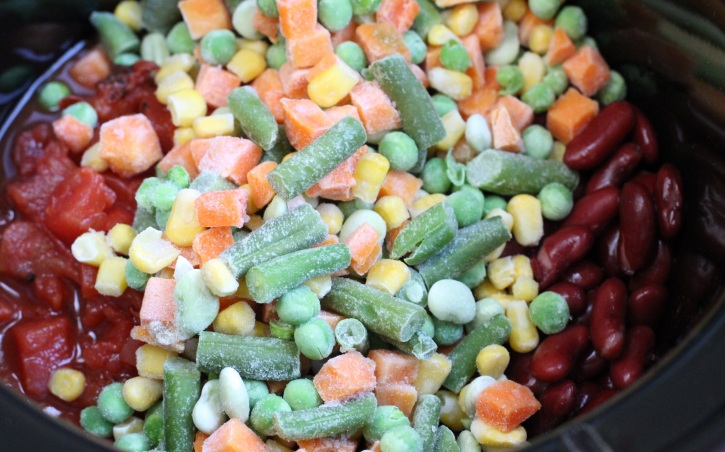 The Tortellini and Vegetable Soup is quick to toss together in a crock pot.  Using frozen mixed vegetables saves so much time.  Dump in, add a few herbs and stock, then simmer a couple hours.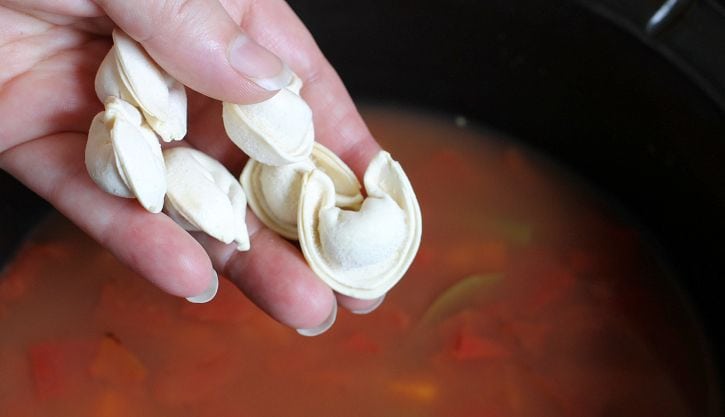 About 20-30 minutes before serving toss in some frozen tortellini and pop some frozen rolls into the oven.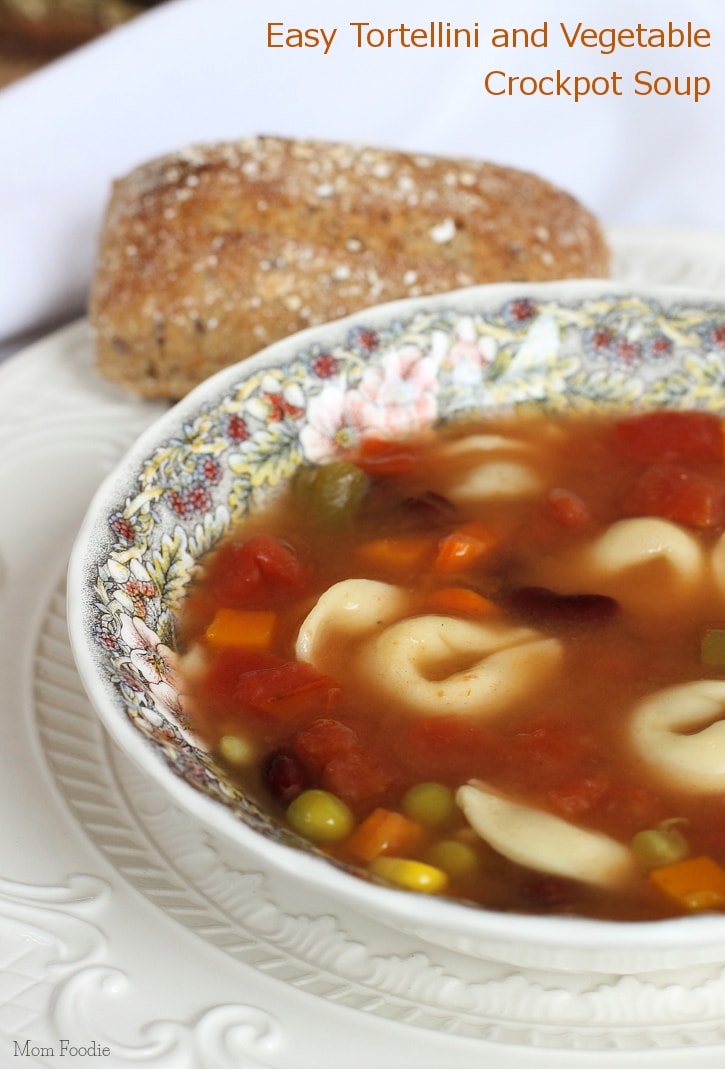 You will have a hearty homemade soup and fresh baked rolls for your guests, to go along with the appetizers.  Here is the easy soup recipe…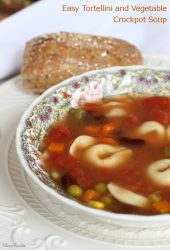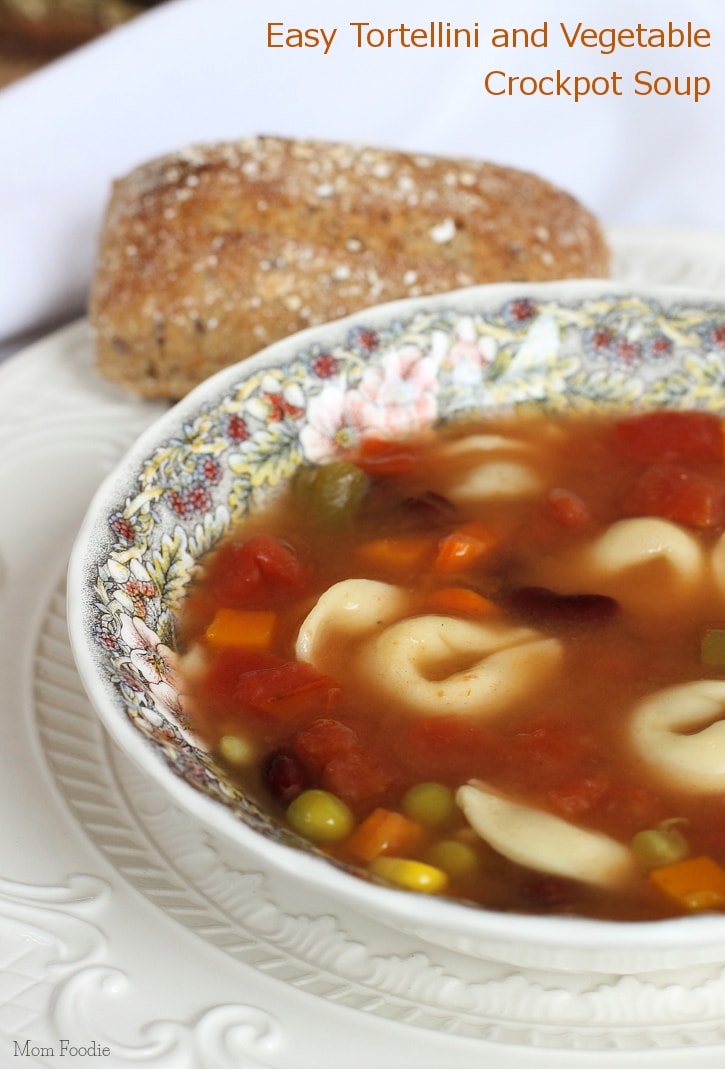 Easy Tortellini and Vegetable Crock Pot Soup
Easy Tortellini and Vegetable Crock Pot Soup
Ingredients
15

oz

can of fire roasted tomatoes

15

oz

can of Kidney beans

drained & rinsed

12

oz

bag of frozen mixed vegetables

1/4

tsp

of onion or garlic powder

1/4

tsp

oregano

2

bay leaves

6

cups

of low sodium chicken stock

12

oz

bag of frozen tortellini
Instructions
Put everything except the tortellini in slow cooker, and turn on high. Cover and cook for 2 1/2 hours.

Add the tortellini and cook another 20-30 minutes.

Serve with fresh baked rolls and grated cheese.
Nutrition Facts
Easy Tortellini and Vegetable Crock Pot Soup
Amount Per Serving
Calories 178
Calories from Fat 27
% Daily Value*
Total Fat 3g 5%
Cholesterol 10mg 3%
Sodium 227mg 9%
Potassium 304mg 9%
Total Carbohydrates 27g 9%
Protein 10g 20%
* Percent Daily Values are based on a 2000 calorie diet.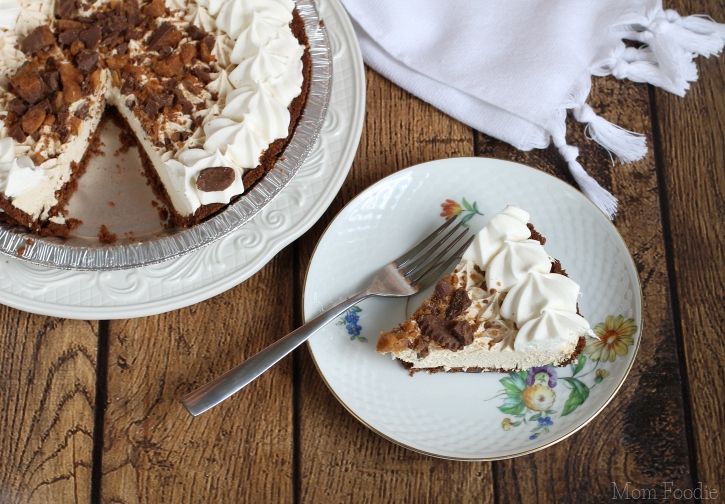 Finish off this casual affair with a delightful frozen pie or ice cream cones.  I chose a scrumptious peanut butter and chocolate pie myself.  All I had to do was move it from the freezer to refrigerator a couple hours before serving.
Throwing a party like this with the help of frozen foods is so much more relaxing for a host.  You have the opportunity to enjoy your guests and make sure they have everything they need rather than running around like a crazy person.