Cleaning a burnt pan is not exactly the peak of excitement, but it is a fact of life.  I was actually surprised, to find out that some people don't know this easy trick.
Since my husband graciously forgot he had a burger cooking a couple days ago, and charred the heck out of one of my Calphalon pans, I decided to make use of the opportunity to show the effectiveness of this simple technique.  It has worked on pans far worse than this, pans I thought were lost forever
Here is the charred pan.  It has already had the loose stuff scrubbed off.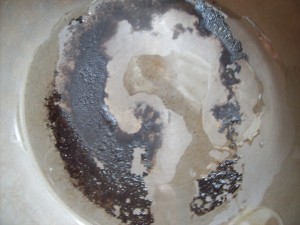 Put a couple table spoons of baking soda in the pan.  Fill about a 1/4 to a 1/2 an inch deep with water, and put on stove burner on med-high heat.  Some particles may start coming to the surface as water begins to boil.  Take a wooden spoon or spatula and gently scrape at the burnt crust.  Most will come up pretty easy, and any reminents should scrub off much easier now.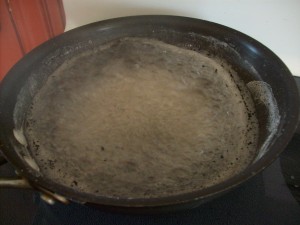 Back to it's old self.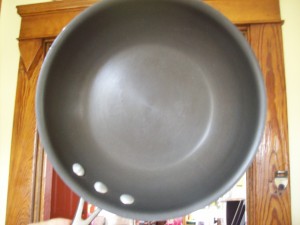 One of the best things about this method, is how gentle it is on your cookware.  It can even be done on non-stick pans.