These Cajun chicken appetizers are mini open faced sandwiches, making them easy to handle and very well suited to serve as an appetizer. I do love mini sandwich appetizers and these make for fabulous party food! This Cajun Chicken Open Faced Sandwich appetizers recipe is easy to make and also perfect along with a nice bowl of soup.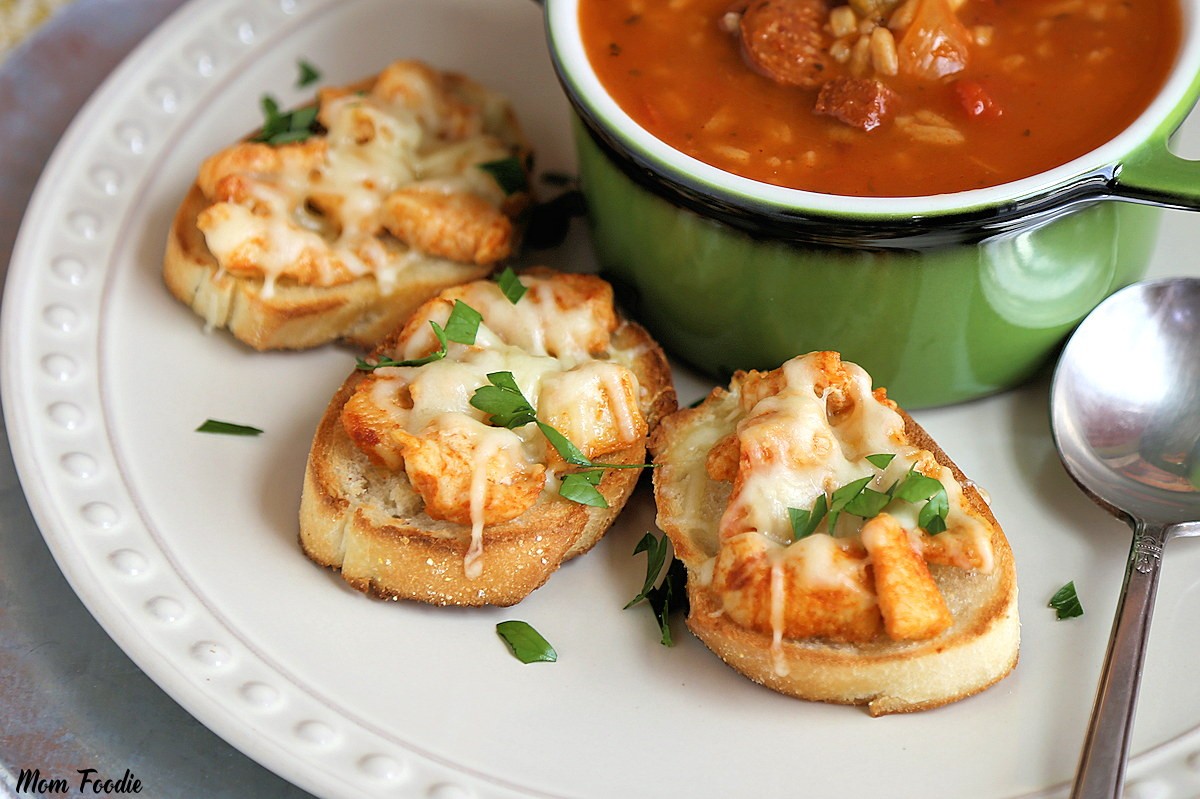 Cajun Chicken Appetizers – Making the Mini Open Faced Sandwiches
Let's get the party started with some delicious easy Cajun appetizers.
Here is a quick visual walk through of making these mini open faced sandwiches. Full appetizer recipe below.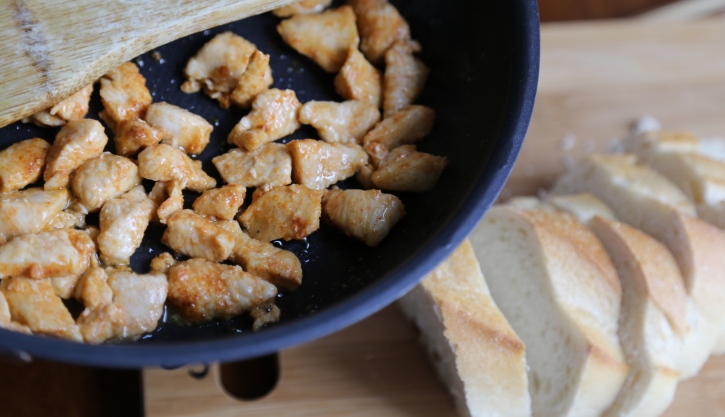 Small pieces of chicken are coated in Cajun seasonings, then quickly sauteed in a little olive oil. Half inch slices are cut off a French baguette.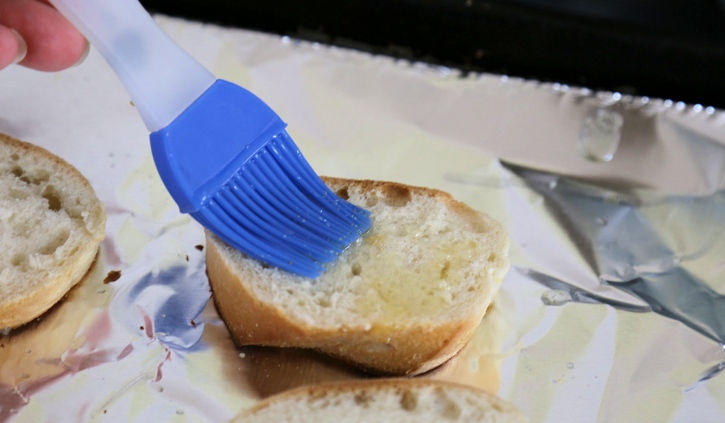 The slices of French bread are basted with garlic oil, and lightly toasted on each side under broiler.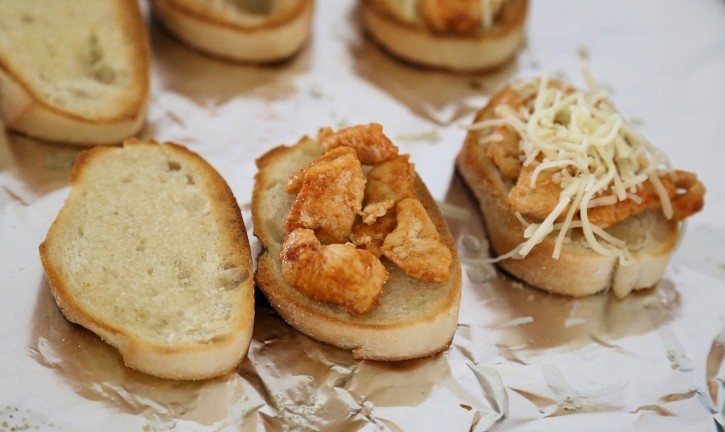 Each slice is topped with Cajun Chicken and shredded cheese, then broiled until cheese is melted. Voila, your Cajun chicken mini sandwich appetizers are done.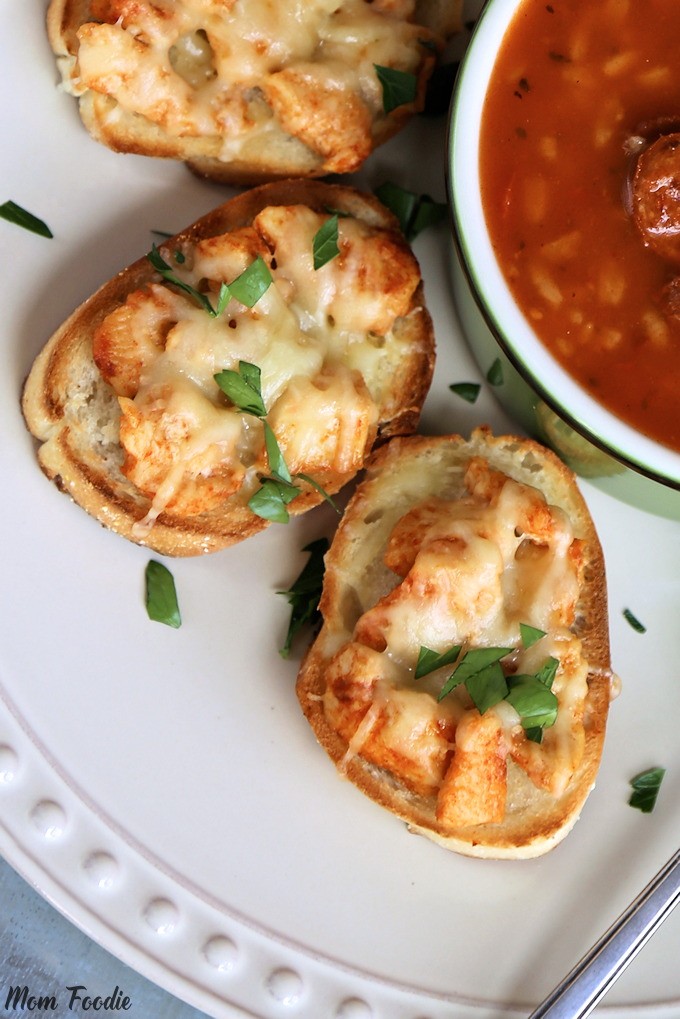 Let me know how these Cajun chicken appetizers go over with your family and guests. Why nor make a whole spread of fun Cajun appetizers for your next party!
Easy Party Spread
Pick a few from below and you have a party!
More appetizers:
Drinks: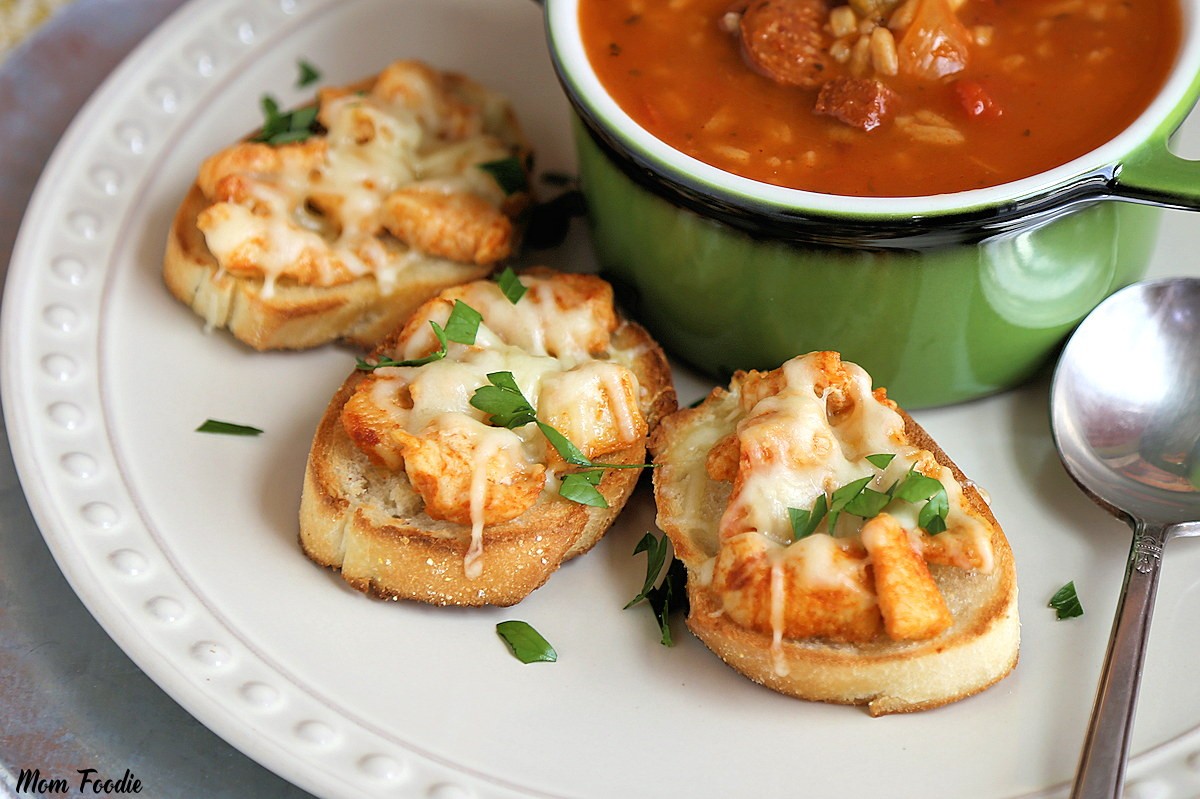 Ingredients
4

oz

chicken breast

1/4

tsp

sea salt

1/4

tsp

smoked paprika

1/4

tsp

onion powder

1/4

tsp

sugar

1/8

tsp

cayenne

2

tsp

olive oil

1/2 tsp to saute chicken, 1 1/2 tsp to baste bread

1/4

tsp

garlic powder

6

1/2 ' slices of baguette

1/3

cup

shredded cheese

I used an Italian blend
Instructions
Cut chicken into small pieces (smaller than bite sized).

Mix salt, paprika, onion powder, sugar and cayenne in bowl, then toss the chicken in it.

Turn broiler on high to preheat.

Place 1/2 tsp of olive oil in skillet over med-high heat. Once hot add chicken and quickly saute until cooked through. Set aside.

Baste each side of the the baguette slices, place on foil lined pan and lightly toast each side under broiler.

Top with chicken and shredded cheese then broil until cheese is melted.

Serve with soup to make a meal.